Still on our recent road trip to the south of Thailand. Here is the episode on Nakhon Si Thammarat. Although not a major touristic spot, but one of the most significant in terms of histories, Nakhon Si Thammarat is known for rice vermicelli (Kanom Cheen ขนมจีน) made fresh, shadow puppet (Nang Talung หนังตะลุง), Wat Phra Mahathat and as we found out, Champadak (จำปาดะ) as well. Below are the links to our previous episodes:
'Country Bum in the City' Vlog on Travelling and Eating in Thailand
---
Things to do in Nakhon Si Thammarat
Eat Kanom Cheen (Fermented Rice Vermicelli) with southern curries
Kanom Cheen Muang Kon ขนมจีนเมืองคอน (click for map), daily: 8.00 – 16.00, T: (075) 342 615
2. Deep-fried Champadak + Banana in front of Kanom Cheen Muang Kon (opening hours similar to Kanom Cheen Muang Kon)
3. Nakhon Si Thammarat National Museum
Wed-Sun: 9.00 – 16.00, T: (075) 341 075, fees Bt150 for foreign visitors, Bt30 Thai visitors
4. Wat Phra Mahathat
Daily: 8.00 – 16.00, polite attires required.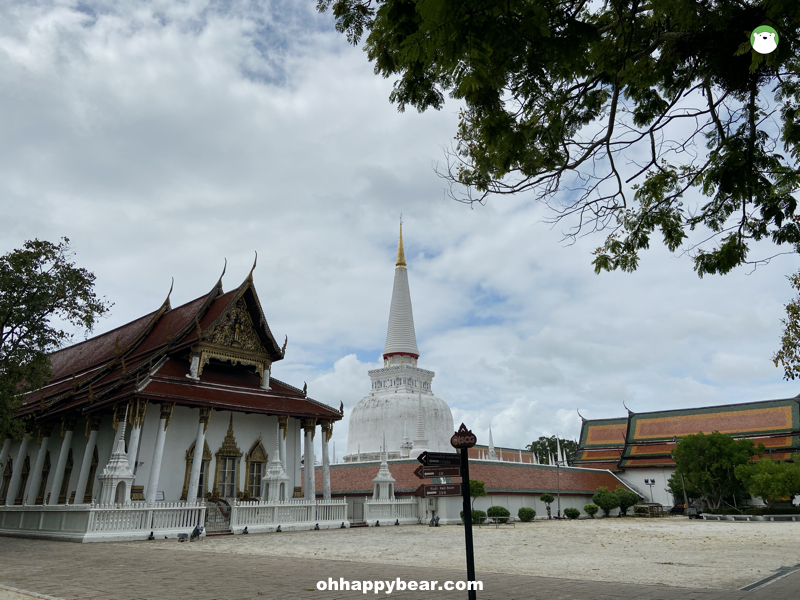 5. Ban Than Khun บ้านท่านขุน (click for map) 
Daily: 8.00 – 16.00, T: 081 892 6718 
6. Museum of Shadow Puppetry, House of National Artist Suchart Subsin (click for map)
Daily: 9.00 – 17.00, T: (075) 346 394
7. Pa Luan Restaurant ร้านป้าล้วน (click for map)
Tue-Sun (closed Mon): 10.00 – 20.00, T: (075) 383 388
---