Looking back now is a luxury. It is a way of appraising, per se, how my life has progressed, or not. Looking back to 2019 to harvest some previous pleasure, for example, when we were so carefree and happy and still travelling, and completely oblivious to 2020, which we thought was already intense. 
I didn't mean to start this blog out to be so gloomy. It is not part of the story, but I'm only human. As far as I know, except for some small vacations here and there throughout 2020 when the pandemic was still manageable in Thailand, I have been cooking and eating my own food for more than a year. Actually, to be exact, it has been 480 days, and roughly I cooked most days, so let's say 450 days so far!?! For that, I have been referring a whole lot to my memories, to my mother's recipes, and to many dishes from places that we used to frequent back in the day. 
"The restaurant epitomised a golden period of Bangkok back in the late 1960s. Back to the time when family gatherings around big round tables at a Chinese restaurant complete with a floating stage was a thing."
Not too long ago, to my extreme happiness, I managed to be able to sort of imitate the flavours of our favourite 'Shanghai Noodles' – which is a very unique dish at the now-closed Scala Restaurant that used to be a part of the now-closed Scala Movie Theatre in Siam Square. The restaurant epitomised a golden period of Bangkok back in the late 1960s. Back to the time when family gatherings around big round tables at a Chinese restaurant complete with a floating stage was a thing.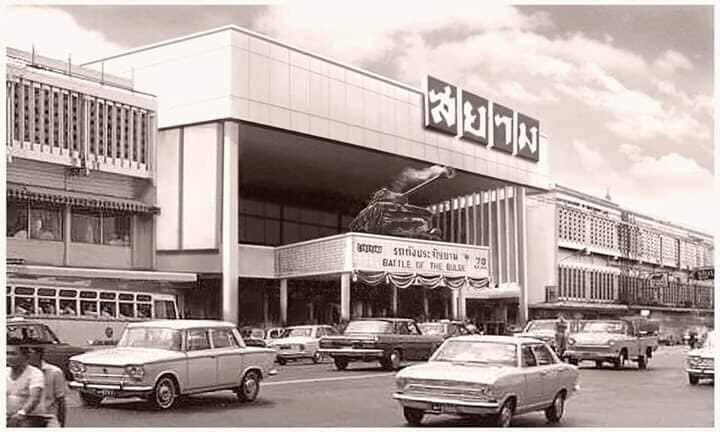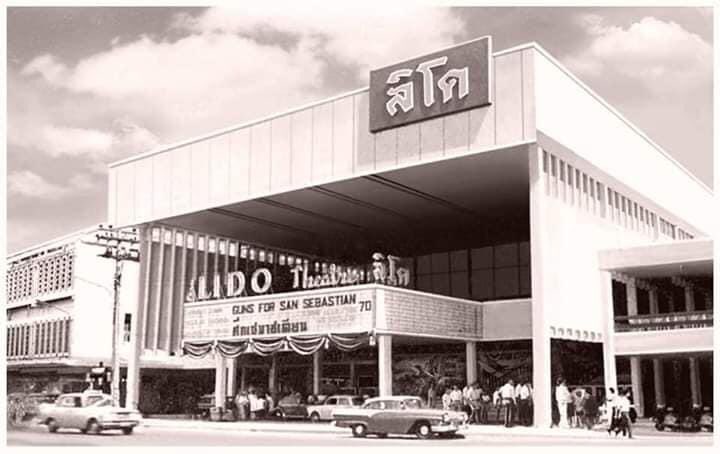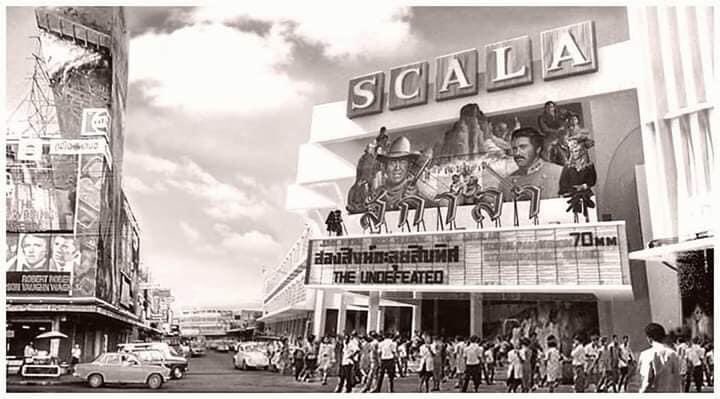 Above: Siam, Lido, and Scala Movie Theatres – all a part of APEX Group – was a part of Bangkok's glorious days back in the late 1960s. I found these pictures somewhere on Twitter, for those with rights to them, please let me know about the proper credits. Thank you!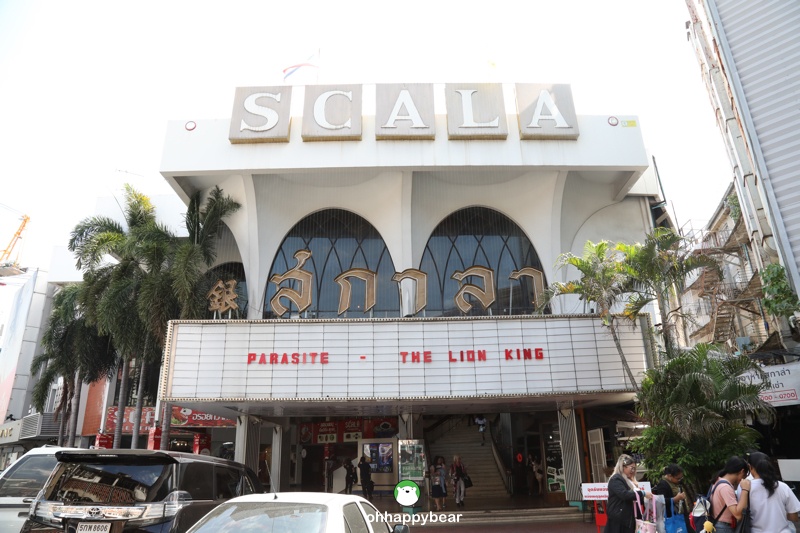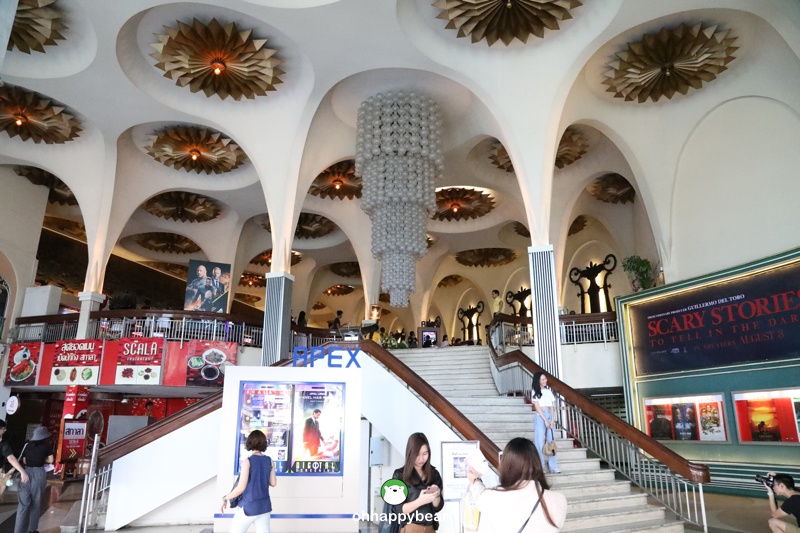 Above: Scala Movie Theatre and its ornate entrance hall. The venue was awarded an Architectural Conservation Award from the Association of Siamese Architects back in 2012.
In the process of writing this blog post, I was also trying to search for my old pictures of the places, especially the restaurant which is tucked downstairs below the entrance hall of the theatre (pictured above), its unchanged ambiance complete with the servers in bright yellow jackets, but to no avail. We frequented the place, but strangely, didn't quite manage to capture good pictures of it. I guess many might have been lost and misplaced through times. Scala was a one-of-a-kind Chinese restaurant, the place that introduced, as the story went, to Bangkok's diners the very first Peking duck. Their specialties included stewed pork knuckles and the Chinese baos which were said to be one of the favourites of HRH Princess Maha Chakri Sirindhorn. The decor of the restaurant was also over the top, it echoed the times and elaborate decor details people appreciated back in the day before we went 'minimalist' which, for me, means nothing left to see and do.
Scala's Shanghai Noodles was filed in the starters. It is basically a cold noodles salad laced with the sharp note of Chinese black vinegar. There's lots and lots of chopped cilantro, mixed with grated fresh ginger, garlic, and sesame oil. The whole plate was topped with thinly sliced hard-boiled pork. But somehow, their version was so special that I found it to be very intimidating to even think to imitate. You can browse the dishes and ambiance of Scala via Wongnai's reviews here. But then, as luck may have it, I found this wonderful recipe on Cookpad. It is written by a guy named 'Sithipong' or @Pongkitchen, and it was the closest I could get to those delicious memories of eating at Scala.
So, off to the market, I went and bought myself a bottle of Chinese black vinegar. Yes, the key to this dish is the right kind of this vinegar. The one I got from my supermarket was relatively mild, not as sharp as in its unique sourness from my memories, so I added some more rice vinegar. My chilli oil, made for the first time via a YouTube recipe, was also a bit off as in being too heavy in Szechuan chillies. But all in all, I was so happy with the dish. I adjusted some flavouring on my second go, and I know I would be able to perfect it as close to the original the more times I am cooking this dish. 
Shanghai Noodles a La Scala Restaurant, Bangkok
Ingredients:
A pack (190 grams) of Shanghai noodles (serves two)

Pork loin, hard-boiled and sliced (optional)
THE DRESSING:
5 tablespoons Chinese Black Vinegar or Jikcho in Thai lingo

2 tablespoons of rice vinegar (if your black vinegar, like mine, is too mild)

3 tablespoons soy sauce (the best sweet-toned soy sauce is preferable)

3 tablespoons chilli oil + toasted chillies to taste

1-2 tablespoons sesame oil

1 cup chopped cilantro

2 tablespoons chopped garlic

2 tablespoons grated ginger
If you are adding the pork, hard-boil it first, then slice it thinly, set it aside. Soak the noodles in tepid water until they curl up, then boil them to cook, rinse and set them aside. For all this, you can scroll up to see my IG video at the top of this post. 
Make the dressing by combining all the dressing ingredients altogether. Stir to mix and taste, make sure the flavours are a bit stronger than needed. Everything will be soaked and smothered by the noodles when mixed. Dress the noodles with the dressing in a large bowl, and serve them on a platter with the sliced pork loin. Or not. 
---
A LITTLE NOTE FROM US: If you are enjoying reading this blog, as we hope you all are, please kindly consider making a donation to charity causes listed HERE as a way to give us support. Your acts of kindness are always appreciated. Many thanks. 
---
More Thai COOKING/RECIPES