Above: A beloved vehicle of Nai Lert Sresthaputra (Phraya Bhakdinorasreth) – the white-coloured, three-speed, four-seating Fiat 508 Balilla produced during 1932-1937. Now exhibited at Nai Lert Park Heritage Home.
I hope you like backstories of things like I do, because, in the hyper-vibrant area of Phloen Chit and Chidlom of Bangkok, there's a place where you can trace back to the beginning of it all.
Nai Lert Park Heritage Home has been a private retreat for Nai Lert Srethaputra and his family since 1915. For those who are not familiar with the name, the word 'Nai Lert' has always been a household name in the area. An emblem to the signage of a five-star hotel until recently, Nai Lert is the name of an ordinary man who rose to the top of Bangkok's echelons thanks to his far-sighted visions, intelligence, big heart, and also the willingness to grasp the opportunities that were flying around at that time.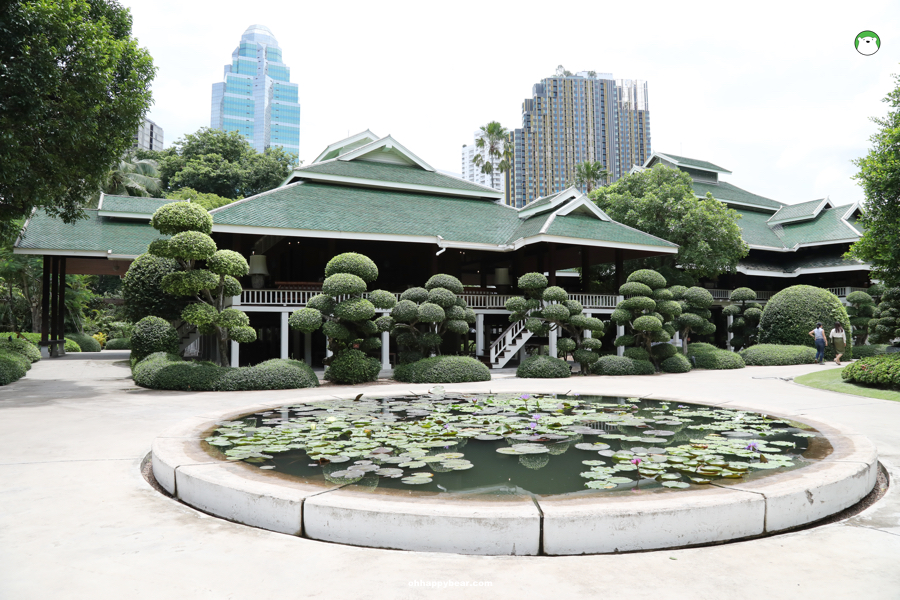 Above: Nai Lert Park Heritage Home original buildings have been restored and open for a guided viewing. This big lotus pond was, in fact, a bomb crater since World War II. 
You will be amazed while walking through and listening to the private guide the information and stories of Nai Lert. Starting as a clerk in an importing office of an expat, Nai Lert was given the business when that madame expat decided to go back home, and since then he began trading on his own. Nai Lert continued to import many other foreign goods at the time when Bangkok was growing fast. Among his signature products were Singer sewing machines, bottled lemonades, canned fruits, whiskeys, and so on. But most importantly, he was the one who spearheaded ice-making factory, bus and boat services in Bangkok.
And also while servicing Bangkok commuters with his 'White Bus' and 'White Boat,' Nai Lert also invented the system of 'One Ticket' – the much-needed-even-for-now, all-for-one transportation card. He was the man of the time, and also ahead of the time. Even today, his generosity is still being seen in many public establishments of schools (Setthabutbamphen School), Lerdsin Hospital, and so much more.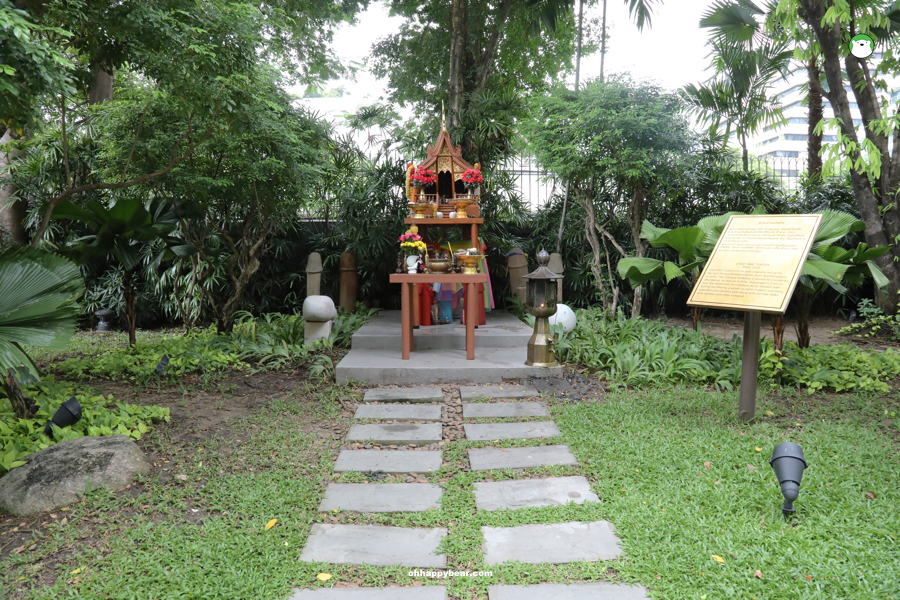 Above: The original Chao Mae Tubtim (Goddess of Prosperity) shrine set up by Nai Lert himself in 1920. Now a sacred place that draws worshippers from all over the world. 
Nai Lert is a no royalty, but King Vajiravudth (Rama VI), in 1917, bestowed him and his wife a royal title of 'Phraya Bhakdinorasreth' for their generosity and public services. The title means 'The Beloved Millionaire.'
Since 2015, the third and fourth generation of his family has opened this personal property for those interested in browsing through this colourful chapter of Bangkok through this very house that started it all in this area. In the early 1900s, Bangkok's city centre was in Charoen Krung area, and commuting here took at least a good half a day. Nai Lert bought this piece of land – his that used to stretch all the way from Phloen Chit today to Nana area – and named the area into three rhyming words – Phloen Chit, Somkid, Chidlom – all now become Bangkok's hyper-vibrant, and much-coveted addresses of today.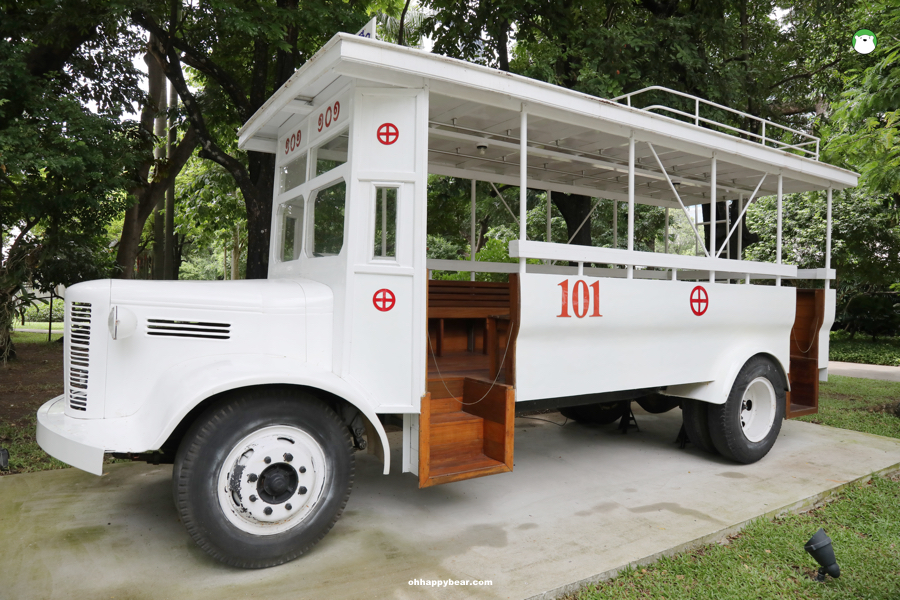 Above: The original Nai Lert White Bus that served Bangkok people during the early 1900s.  
The house is lush with old shady trees. Some of the original landscapers from the time of Nai Lert's only daughter, Thanpuying Lursakdi Sampatsiri, are still working here, caring for many of the beloved old trees – now spanning and stretching into beautiful, wondrous forms. Many of the trees here are kept to the best conditions, many insured, and all taken care of by skilled arborists.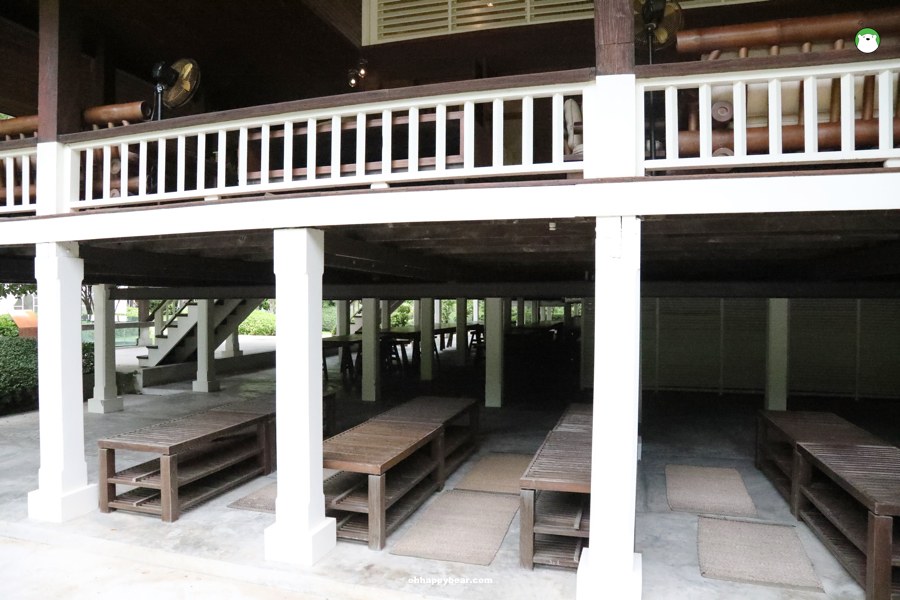 The house, in fact, is two houses – built into something similar to a Lanna mansion, save for details on the roofs and tiles that make them fit into, say, a Bangkok style. High, layered roofing allows wind to pass through. This is a widely-used ventilation technique for tropic buildings back the day when architects' ideas sparked more from nature than the readiness and shallowness of carbon-producing technologies.
In front of the main house is a large lotus pond, a result of one of 22 bombs that riddled the area during World War II. The bomb crater was turned into this beautiful thing that still reminds us all what had happened here during those days. A real bomb shelter used during the day, though, is still around too, kept intact as another wartime memorabilia, not too far away from this pond.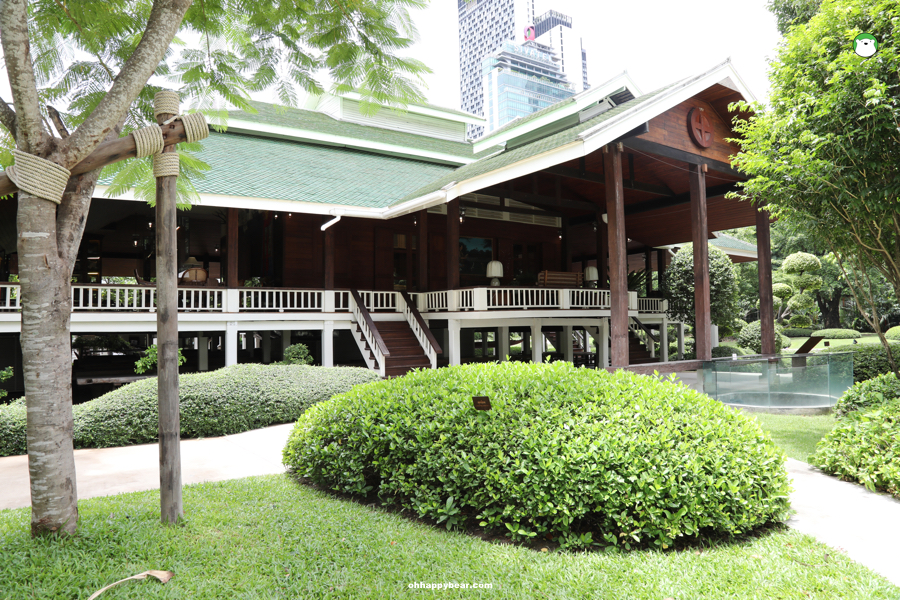 One can take some times to wander around and see the personal collections of the family. A guided tour takes about an hour, and if you are nuts about histories like I am, you will love every minute of it. But for me, the best takeaways from this visit is the wisdom and mindset of Nai Lert and his wife. Throughout the house, there's no doubt of their mega-wealth, but I was struck by their generosity and accessibility – something we hardly see today amidst millionaires of the era.
It is said that the name Nai Lert inspired so many things during his time. Among them is 'Lert Samantan' or เลิศสะแมนแตน which can mean 'Great Things.' But then, some people who know the couple said the name derived from Nai Lert 'Samaritan' – the one with the big heart who always helped people, which, for many who were touched by the real things during their time, would have no doubt about this solid assumption as well.
Above: A reception room of the main house is now adorned with memorabilia and personal collections of the family.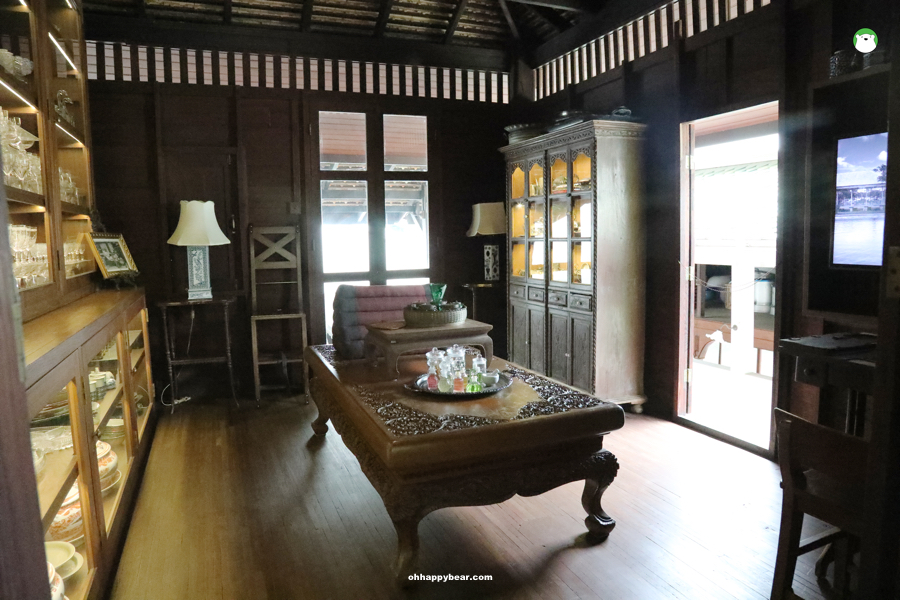 Above: Part of the kitchen. This is where Khun Ying Sinn Sresthaputra was known to be seating and ordering her days out to the main kitchen. During her time, this house was catering for hundreds of the White Bus drivers who tucked into the house's daily specials during their breaks. 😀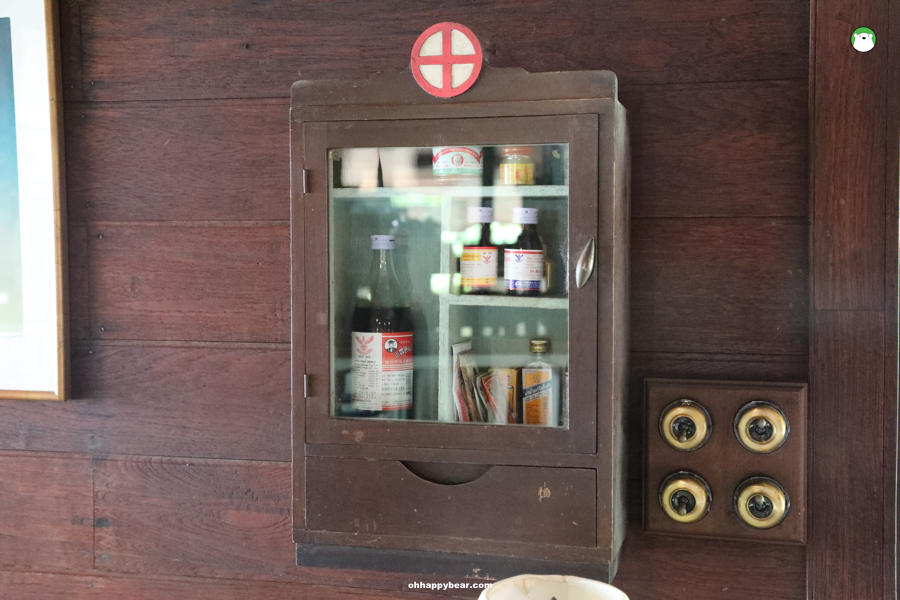 Above: Medicine cabinet with Nai Lert's logo that represents the 'Four Sublime States of Mind' – Loving-Kindness, Compassion, Sympathetic Joy, and Freedom.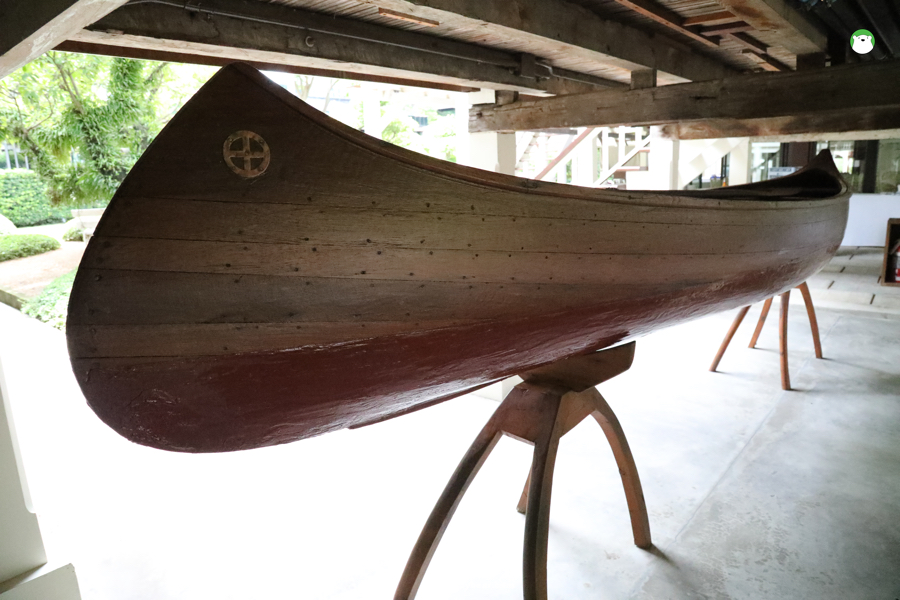 Above: Among many of his boats – many were made by Nai Lert who was also an avid sailor.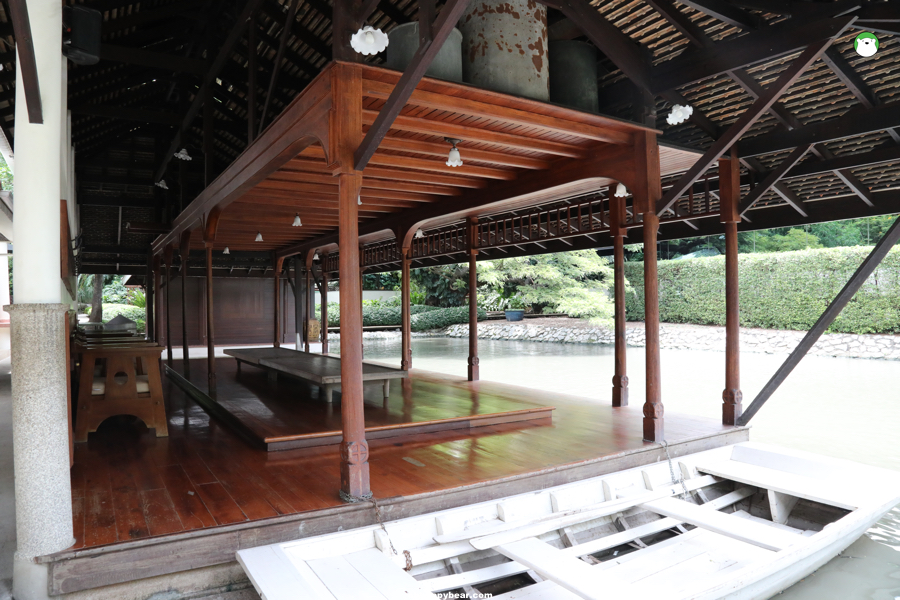 Above: This area used to be their main kitchen, now a canalside raft bed with breezy vibes.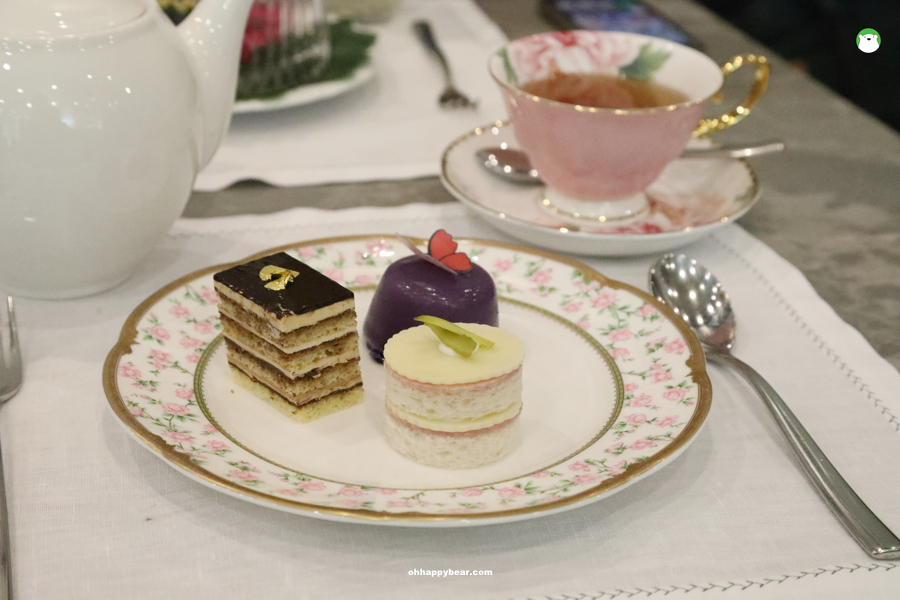 Above: The Western tea set.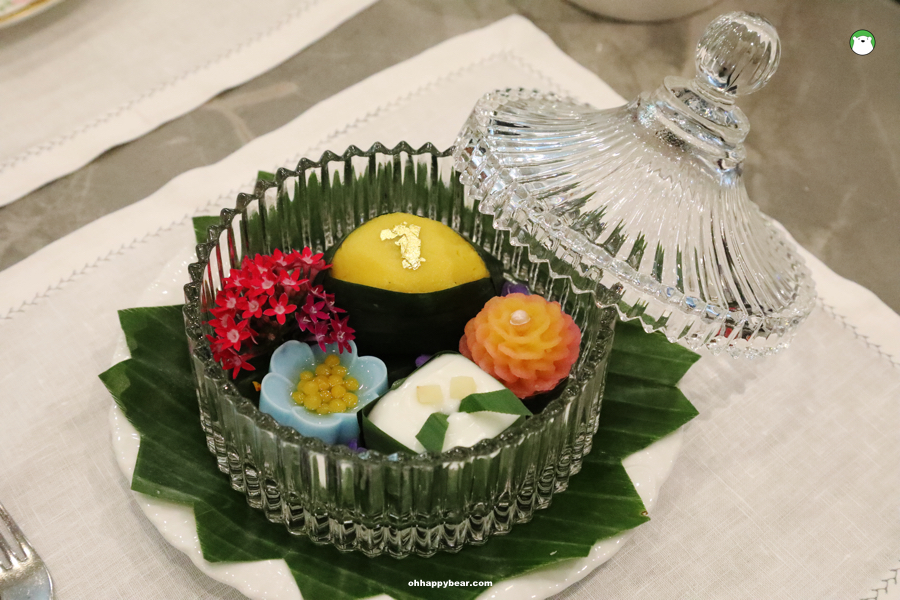 Above: The Thai tea set. 
Nai Lert Park Heritage Home is open for a guided viewing every Thursday and Friday at 11 am, 2 pm, and 4 pm. A ticket is Bt300 for Thai or Bt500 for foreign visitors with a set of Thai or Western afternoon tea. T: (+66) 02 253 0123.
---