Above: This is not your everyday durian, but the rare and much-coveted 'black durian' that fruit orchardists usually keep for themselves and exclusively share with their loved ones.
The secret is out! Black durians – the ones that we usually do not pick because it actually looks rotten – are in fact the most delicious of them all. For a family of orchardists, black durians are like a gift. A secret gift that they give to themselves for the hard works they have endured during the entire season.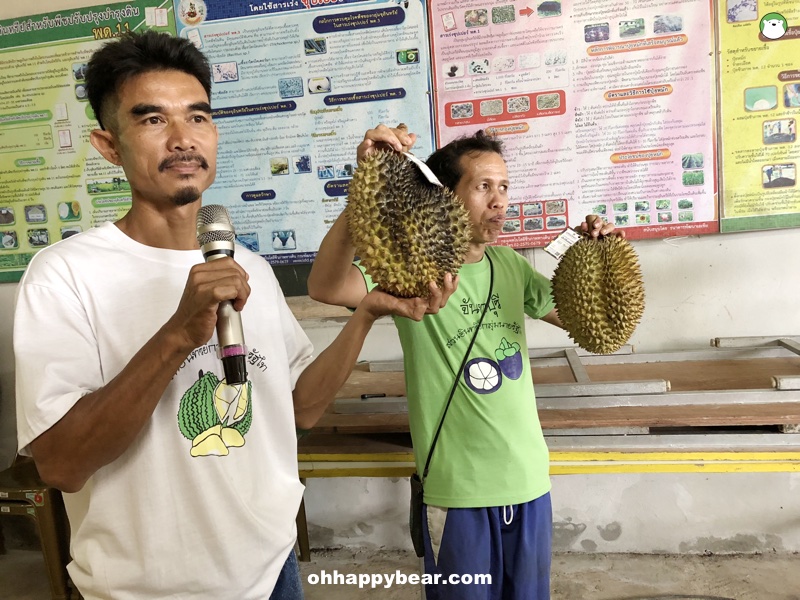 Above: Khun Ratthai (white t-shirt) is showing off a black durian from his orchard. Black durian versus fully ripe durian. 
Black durian is the durians that are attacked by mealy bugs and ants. The bugs feed on the fruit's natural nectar, but in an organic orchard just like this one we visited in Chantaburi, the natural mechanism had its way to effectively treat the bug, hence fortified the black durians, making them more intense in flavours, hence much more delicious than other ordinary and beautiful durians we usually see in the market.
But now what the secret is out, black durians are now selling at at least Bt1,000 per fruit. And you will need to make an advance reservation, too.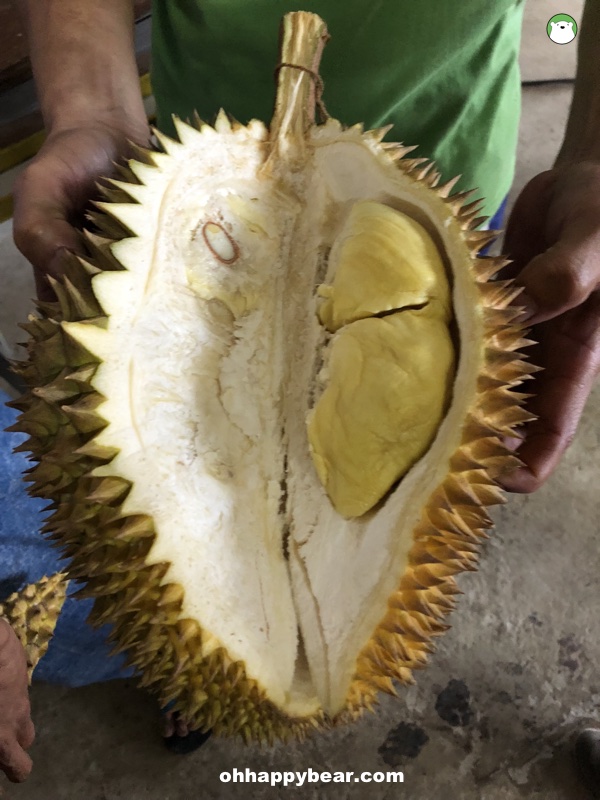 Above: Fully riped durian with intense flavours and aroma.  
Ban Pathavee Organic Orchards in Chantaburi is a collective fruit orchard that is open to the public. The high season is of course during the fruit season. So, if you plan to visit the next year, you'd better start planning and reserving your durian in December this year.
Tropical fruit seasons in Chantaburi is usually happening between April – June of each year. Durians take 120 – 140 days to transform from a bloom into a fruit. The first blooms can start in December, hence the first lot of durian in April, the last blooms in February make the last batch of the produce in July.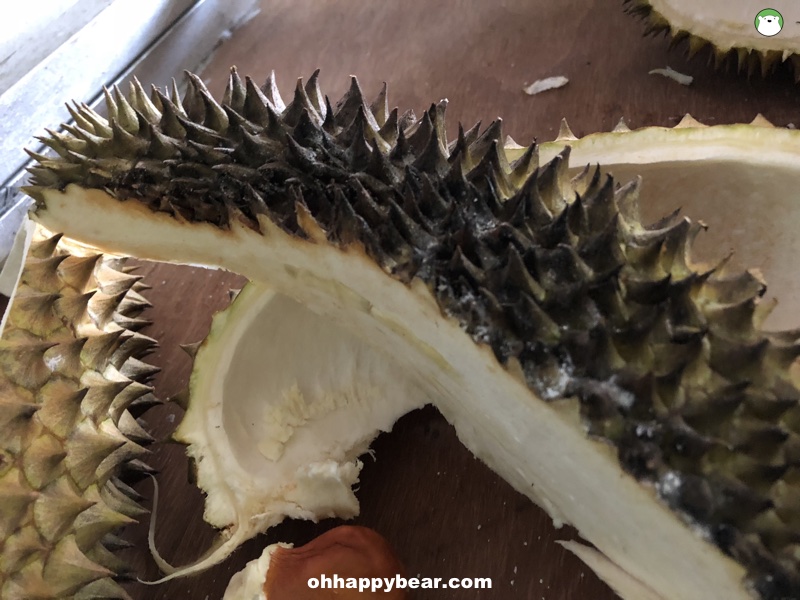 Above: Notice the black rind of the black durian. 
Chantaburi is the haven for Thailand's tropical fruits. Ban Pathavee alone has about 20 different kinds of durians. From the old-school Krajib, Nuan Thong and Puang Manee to more commercialized Chanee, Mon Thong and Kan Yao. This is a place where one can learn and taste different kinds of durian, of course.
But then, there are also other fruits within the same season. Rambutan, mangosteen, langsat and the very fragrant clementine are also out during the same period. Some of the fruits also make it into the savoury section. Massaman durian, rambutan tomyam, mangosteen salad and somtam (young) durian, for example.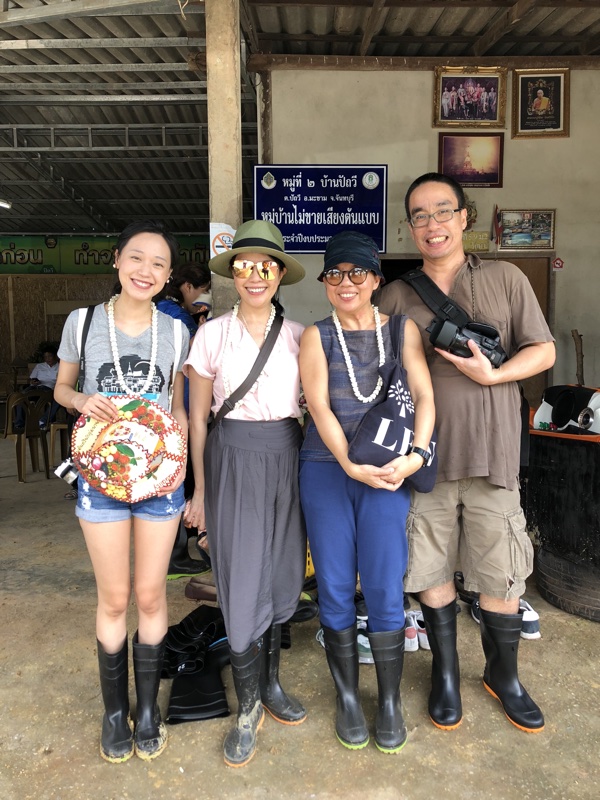 Above: Our group getting ready to explore the orchard.  
Ban Pathavee is located in Makham district of Chantaburi. Visitors who want to come and learn and enjoy the fruits can stay at Maneechan Resort where a tour package to this orchard can be arranged.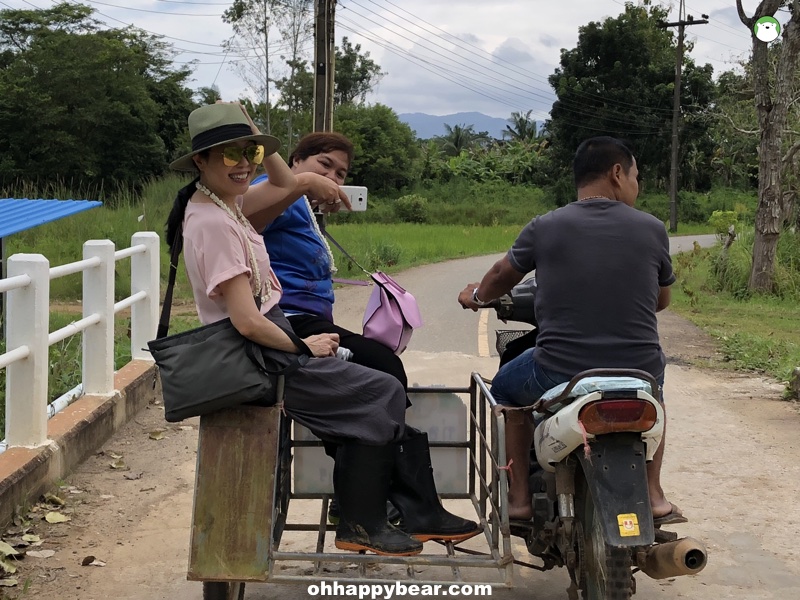 Above: Ban Pathavee's unique ride into the orchards. These rickshaws also double as the fruit-loading vehicles as well.    
For more information or to book your next season durians and other kinds of tropical fruits, you can call T: (+66) 063 226 2251 or connect to the owner Khun Ratthai Phongsak on his Facebook page here.
---