(ENG Below) บางที บาหลีก็แค่ ปากซอยจริงๆ เลยนะคะ 😀 
Escape Bangkok ที่เป็นทั้งบาร์และร้านอาหาร ชั้น 5 ดิ เอ็มควอเทียร์ ยกบรรยากาศแสนสบายของชายทะเลมาไว้กลางกรุง เหมาะมากสำหรับโอกาสที่เราอยากชิลดูพระอาทิตย์ตก ทานอาหารอร่อยๆ กับเพื่อนๆ นะคะ Here comes a bar in the middle of Bangkok where you can just hop in and be in a place far far away. 😀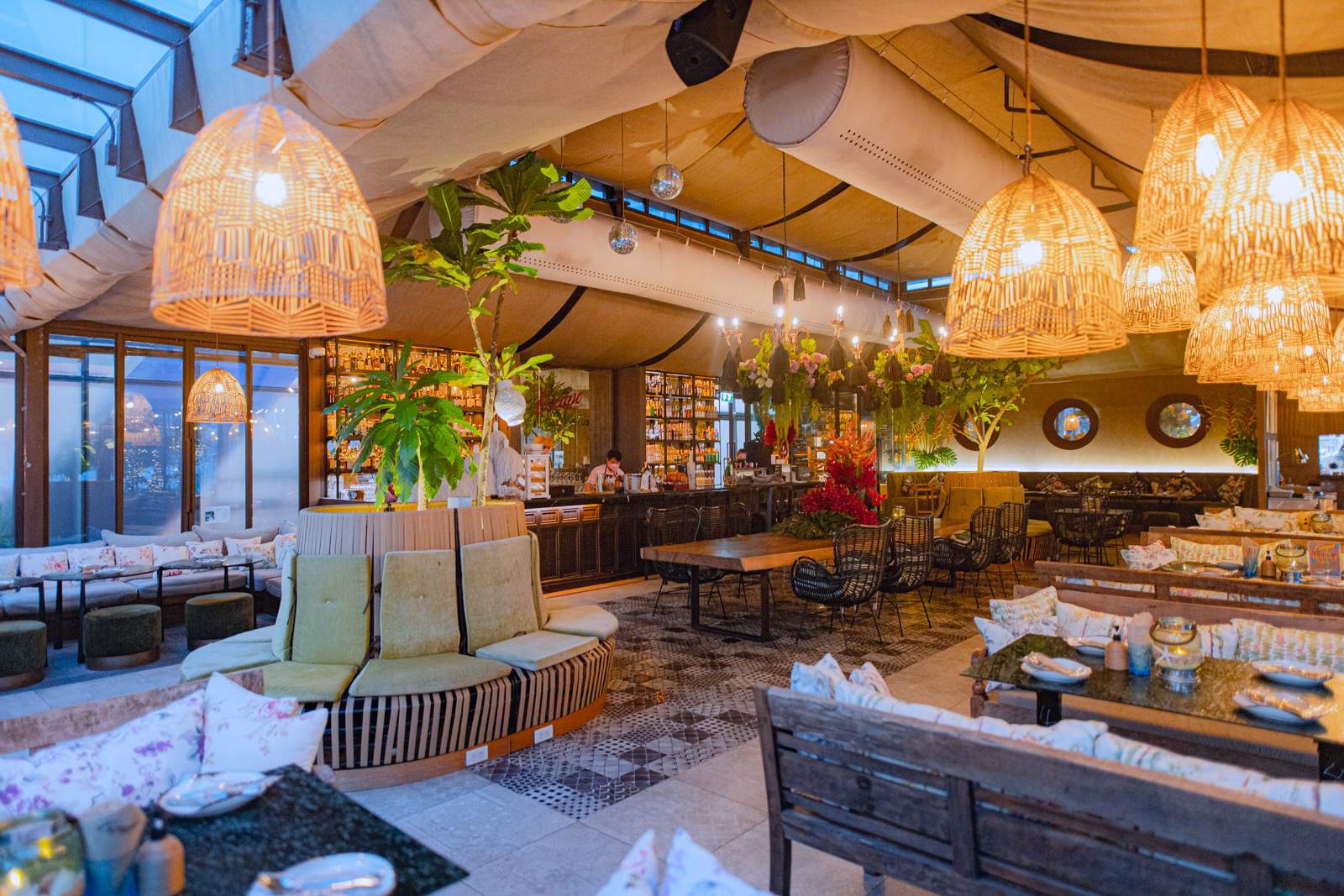 มุม Oyster Bar มีหอยนางรมอิมพอร์ตจากที่ต่างๆ เยอะเลย คนที่ชอบเรื่องราวการเดินทางของอาหารจากท้องทะเลสู่ท้องของเราน่าจะชอบค่ะ | Escape Bangkok is perched on the 5th floor of the Emquartier. They offer so much so here are some points which might be useful.
At the Oyster Bar – Expect the flown-in-alive oysters and their different sea-to-stomach stories. You'll hear the words 'sweet & briny' quite a few times before the slurping part. 😀 
ส่วนเมนูอาหาร มีคละหลายแบบ hearty + tasty ดีค่ะ อารมณ์ไทยผสมฝรั่ง ชอบเนื้อแดดเดียว ทาโก้หมูฉีก นาโช ข้าวผัดเนื้อเค็ม ซี่โครงหมู หนวดหมึกยักษ์ชุบแป้งทอด
For the menu, expect a hearty & tasty Thai-inter variety, from salads to pasta and all things in between. The highlights of our dinner were the pork ribs, the fried rice with sun-dried beef, the pulled pork tacos, and the octopus fritters with tartar.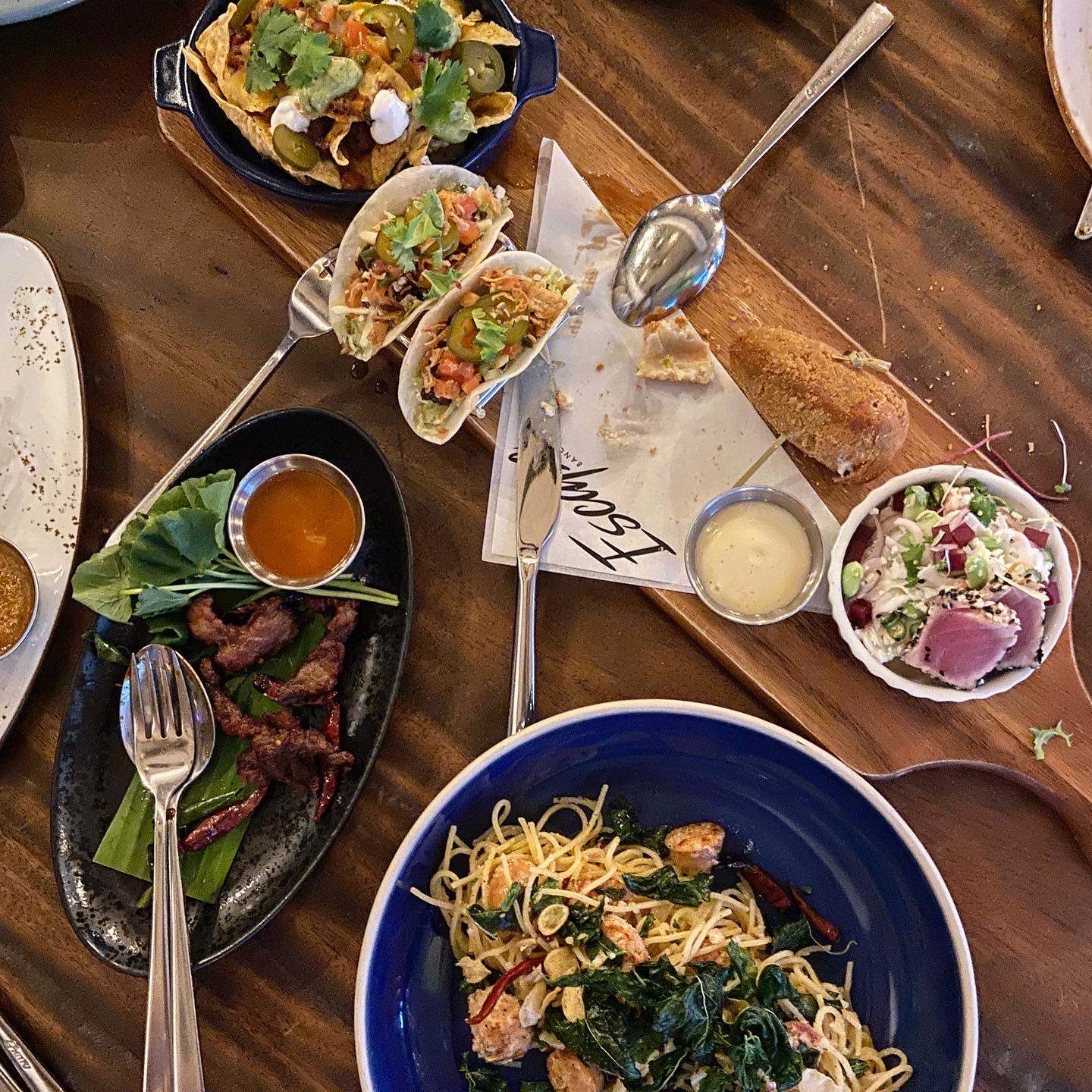 บรรยากาศร้านมีให้เลือกหลายแบบเลย โซนเบียร์ + ทาปาส โซนบาร์ เครื่องดื่ม โซนอินดอร์ตกแต่งสไตล์บาหลีแอร์เย็นฉ่ำ และมุมโซฟาที่เหมาะกับการนั่งชิลดูพระอาทิตย์ตกยามเย็น
There are quite a few zones to settle in. Couch-lounging for a sunset? Bar-clinging for beers and tapas? Or, for those wishing to be in Bali? Book a table in their air-conditioned indoors for the vibrant vibes of the island resort!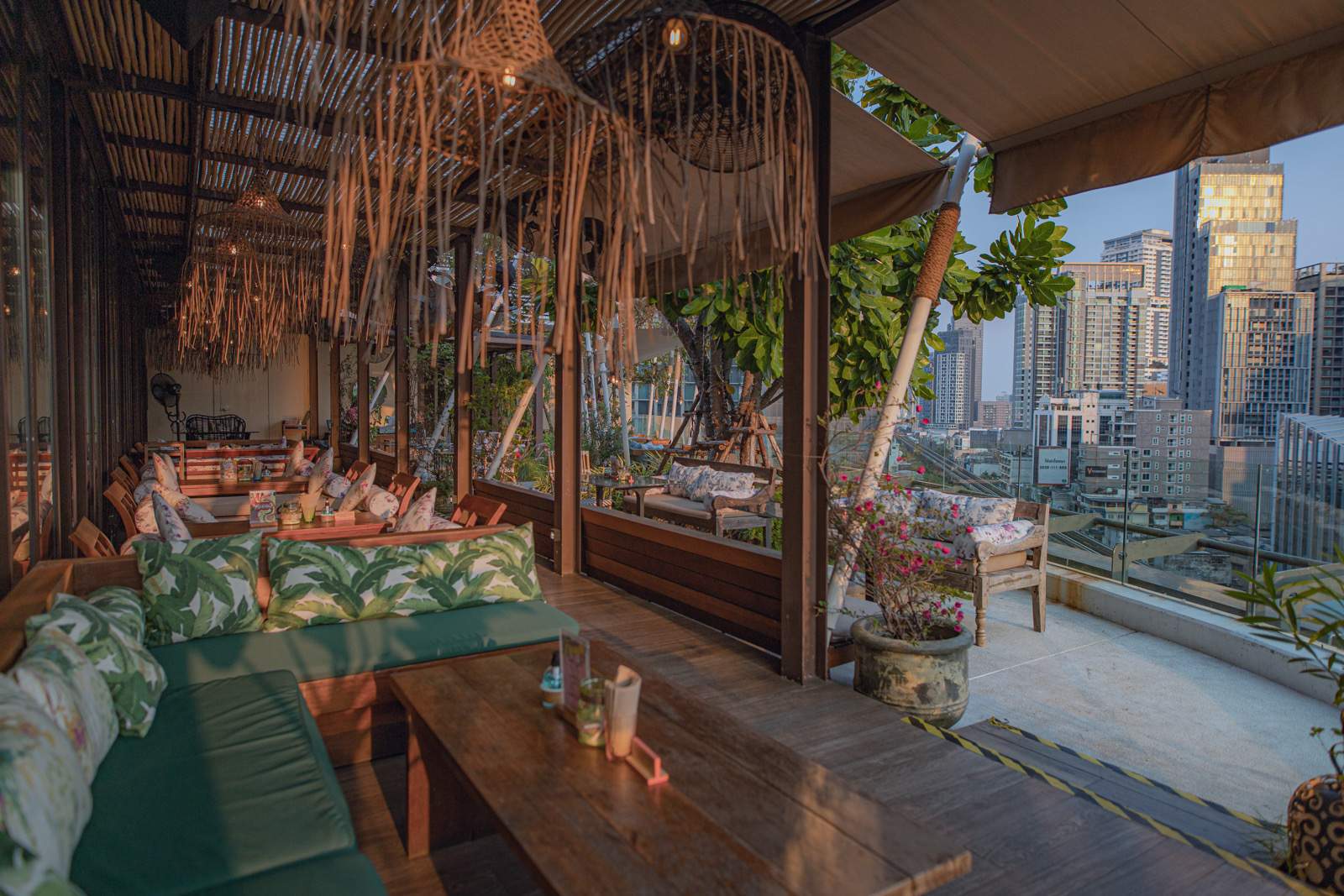 วิธีขึ้นไปที่ร้านนี้นะคะ หากมาจากรถไฟฟ้า เดินเข้ามาห้างดิเอ็มควอเทียร์ ส่วนที่มีร้าน Dolce Gabbana ก็จะเห็นมีลิฟต์อยู่บริเวณนั้น ใกล้ๆ บันไดเลื่อน กดขึ้นไปชั้น 5 ได้เลย หรือหากเดินมาจากอีกตึกหนึ่งของดิเอ็มควอเทียร์ ให้ขึ้นมาจนถึงส่วนของ The Helix ชั้นที่มี Starbucks อยู่ด้านนอก แล้วข้ามสะพานกรุกระจกมาก็ได้เหมือนกัน
Getting there can be a challenge, so pay attention :D. From the BTS, enter the Emquartier on the level that Dolce Gabbana is located. In front of this boutique are the elevators. Get yourself in and press '5.' Or you can choose to cross the bridge with a see-through glass that still haunts me from the fringes of The Helix, the floor where the standalone Starbucks is located. Cheers!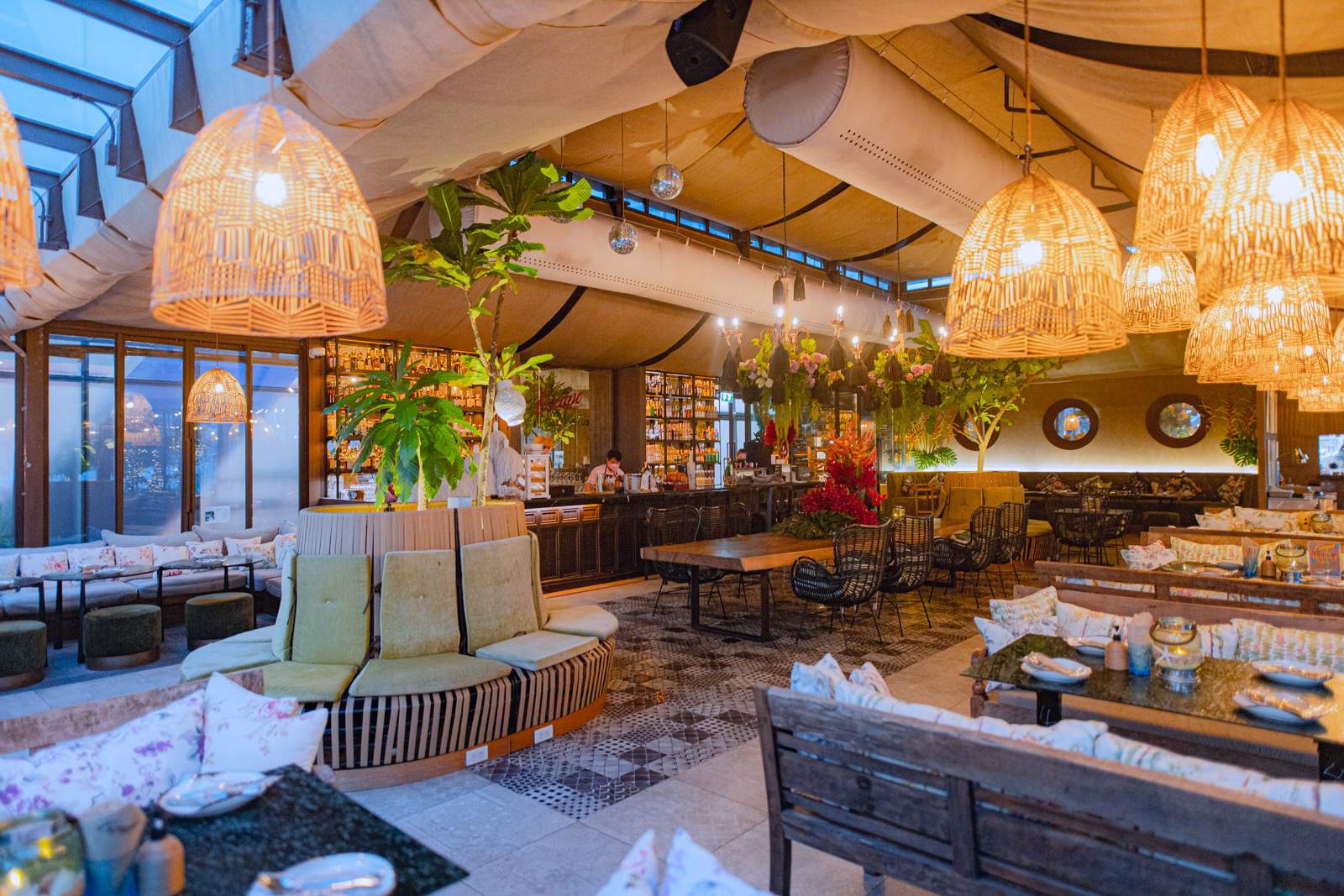 📍Escape Bangkok, 5F, the Emquartier, ชั้น 5 ดิ เอ็มควอเทียร์,  BTS: Phrom Phong, daily: 17:00 – midnight. Bookings are recommended, T: 063 816 6969 
---