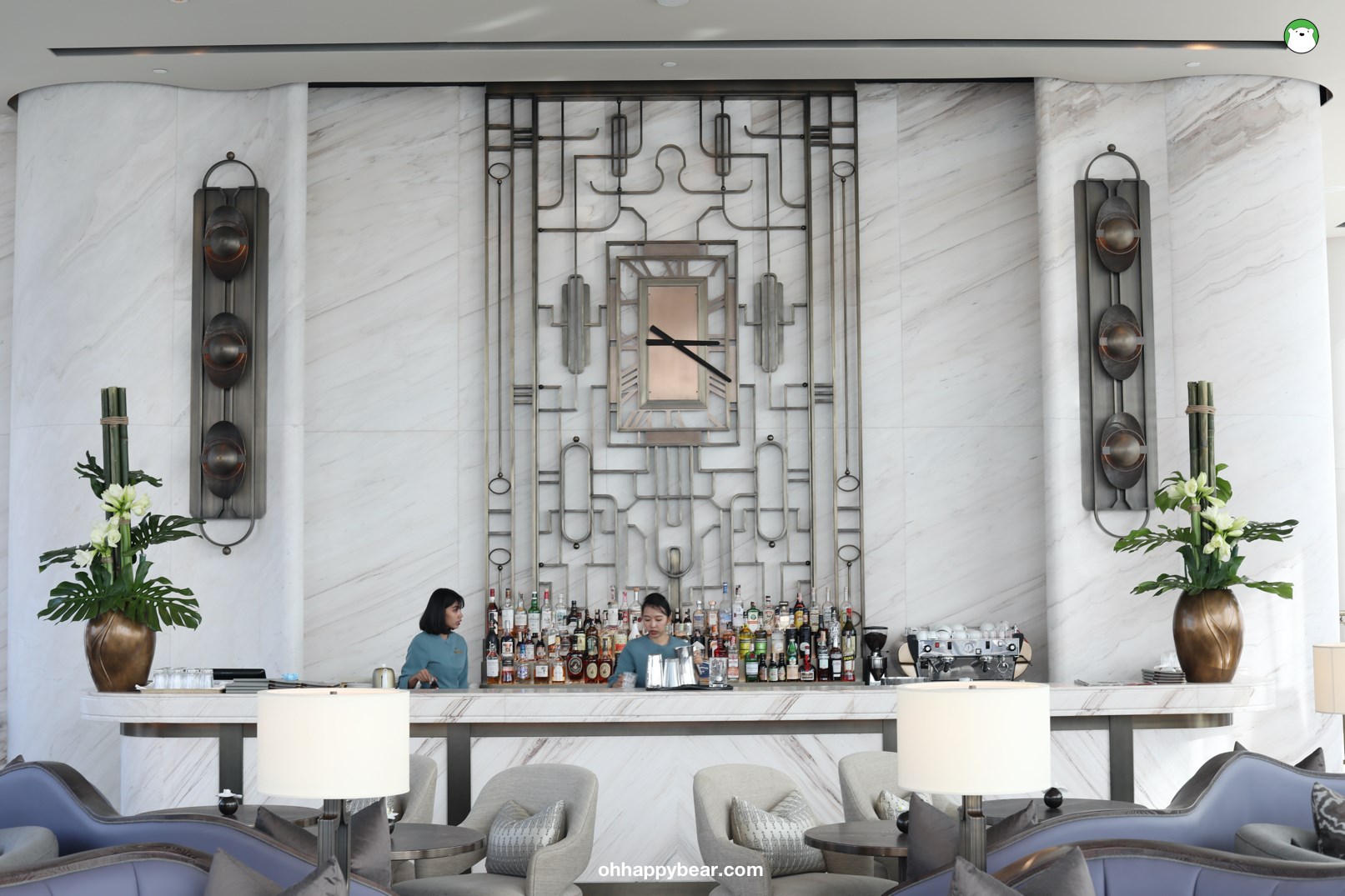 Above: The iconic 'clock' at the Peacock Alley is a mandatory backdrop for gramming.
[Sponsored] – I have written about the classic afternoon tea at the Peacock Alley – the iconic meeting point at the Waldorf Astoria – before (and you can read it here). If you like your afternoon tea lavish and delish, with naturally fabulous ingredients, all homemade with fruity and creamy tastes, this is the place to be. Also, their sweeping views of Bangkok CBD makes the whole occasion even more special.
ชวนทานขนมอร่อยๆ ส่งท้ายปีกันค่ะ ที่ Peacock Alley ห้องน้ำชาของโรงแรมวอลดอร์ฟ แอสโทเรีย กรุงเทพฯ ราชดำริ ที่มีชุดน้ำชายามบ่ายที่อร่อยเลื่องลือมากดังที่เคยกล่าวไปแล้ว (สามารถอ่านได้ที่ http://bit.ly/2FgLmiH) ในเดือนธันวาคมนี้ เชฟ Andrea Noli คนเก่ง จัดให้พิเศษยิ่งขึ้นด้วยชุดน้ำชา Festive เพื่อฉลองช่วงเวลาพิเศษ จะบอกว่าอร่อยมากที่สุดจริงๆ ทั้งสำรับคาวและหวาน สามารถคลิกดูตามภาพสำหรับรายละเอียดนะคะว่ามีอะไรให้รับประทานกันบ้าง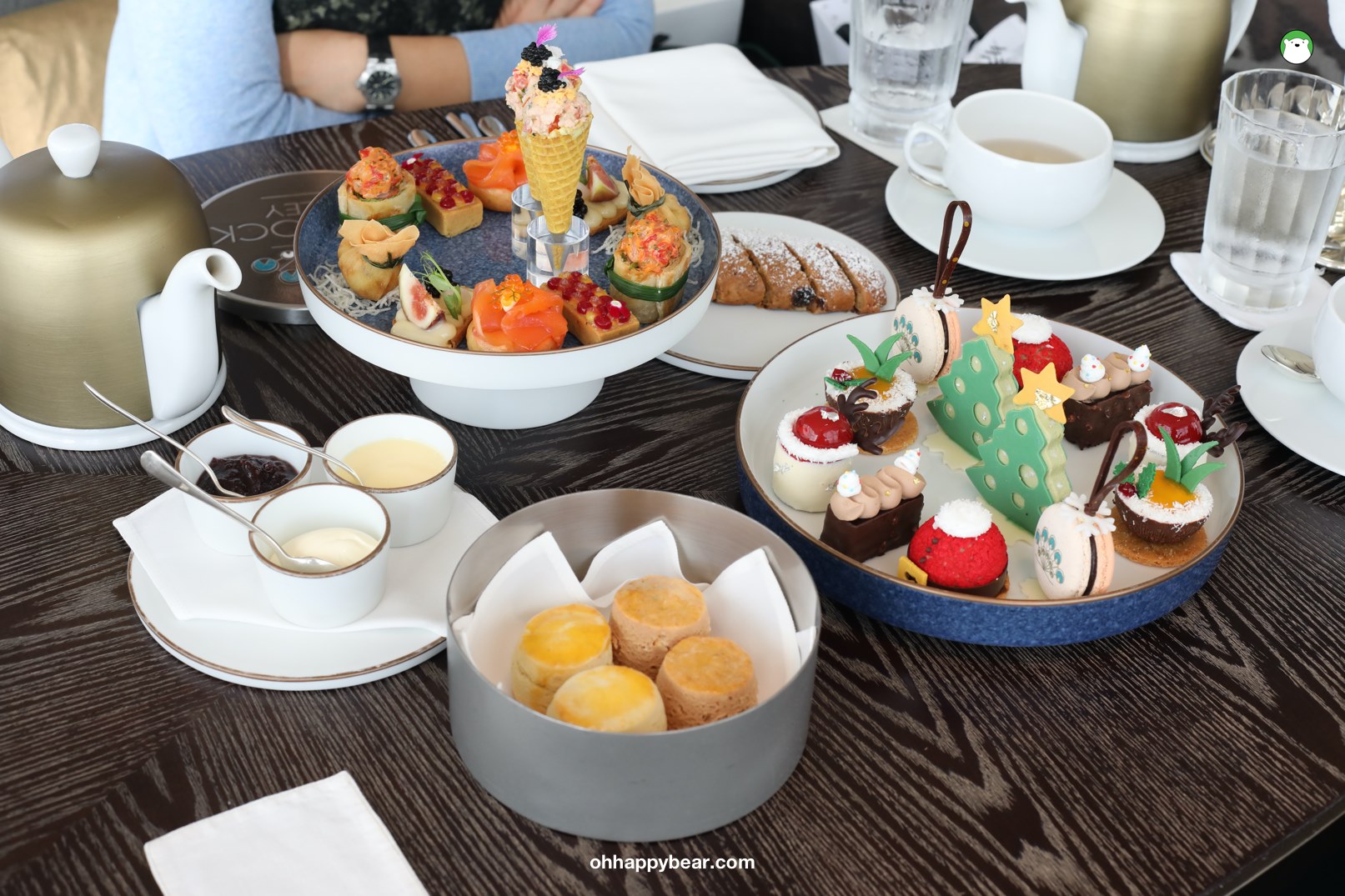 Above: In an afternoon tea set, there are three sets of munches – savouries, sweets, and scones. All homemade by Chef Noli, and they are all very delish. 
But now we are approaching the festive season, the hotel is releasing the festive afternoon tea to celebrate the moments. As cute and delicious as they are, you will enjoy green tea mousse in Christmas trees, choux cream in Santa red, and NY cheesecake crowned with reindeer antlers. Super cute – all by Pastry Chef Andrea Noli. Please read through the captions for more details. Enjoy!
เชฟแอนเดรีย เป็นเพสตรี้เชฟที่เก่งมากอีกคนที่ดิฉันได้มีโอกาสเจอค่ะ
และเป็นเหตุที่ว่าขนมอบทุกอย่างของโรงแรมนี้คุณภาพดีมาก คือใช้ทั้งของดีและมีฝีมือในการทำ ในชุดน้ำชาคลาสสิค เชฟนำผลไม้ไทย อย่างมะม่วง มะพร้าว มาทำเป็นเค้ก (น่ารักมากๆ โปรดดูรูป) และในชุด festive พิเศษนี้ เชฟยังทำขนมปัง Stollen ของเยอรมัน ที่เป็นขนมปังช่วงคริสต์มาสมาเสิร์ฟในชุดนี้ด้วย ขนมปัง Stollen มีประวัติยาวนาน เชฟใช้สูตรของคุณยายตน (ที่ใส่เหล้ารัมเยอะกว่าปรกติหน่อยนึง 🙂 ด้านในสอดไส้สิ่งที่เรียกว่า marzipan หรืออัลมอนด์บด ที่ว่ากันว่าเป็นต้นกำเนิดของลูกชุบบ้านเรา เค้ก Stollen ที่นี่อร่อยจริงจังทั้งยังให้ความเป็นคริสต์มาสมากมาก (กรุงเทพฯ บ้านพี่มีทุกอย่าง เว้นแต่หิมะเท่านั้นละค่ะ) และดีมากกับชาร้อนค่ะ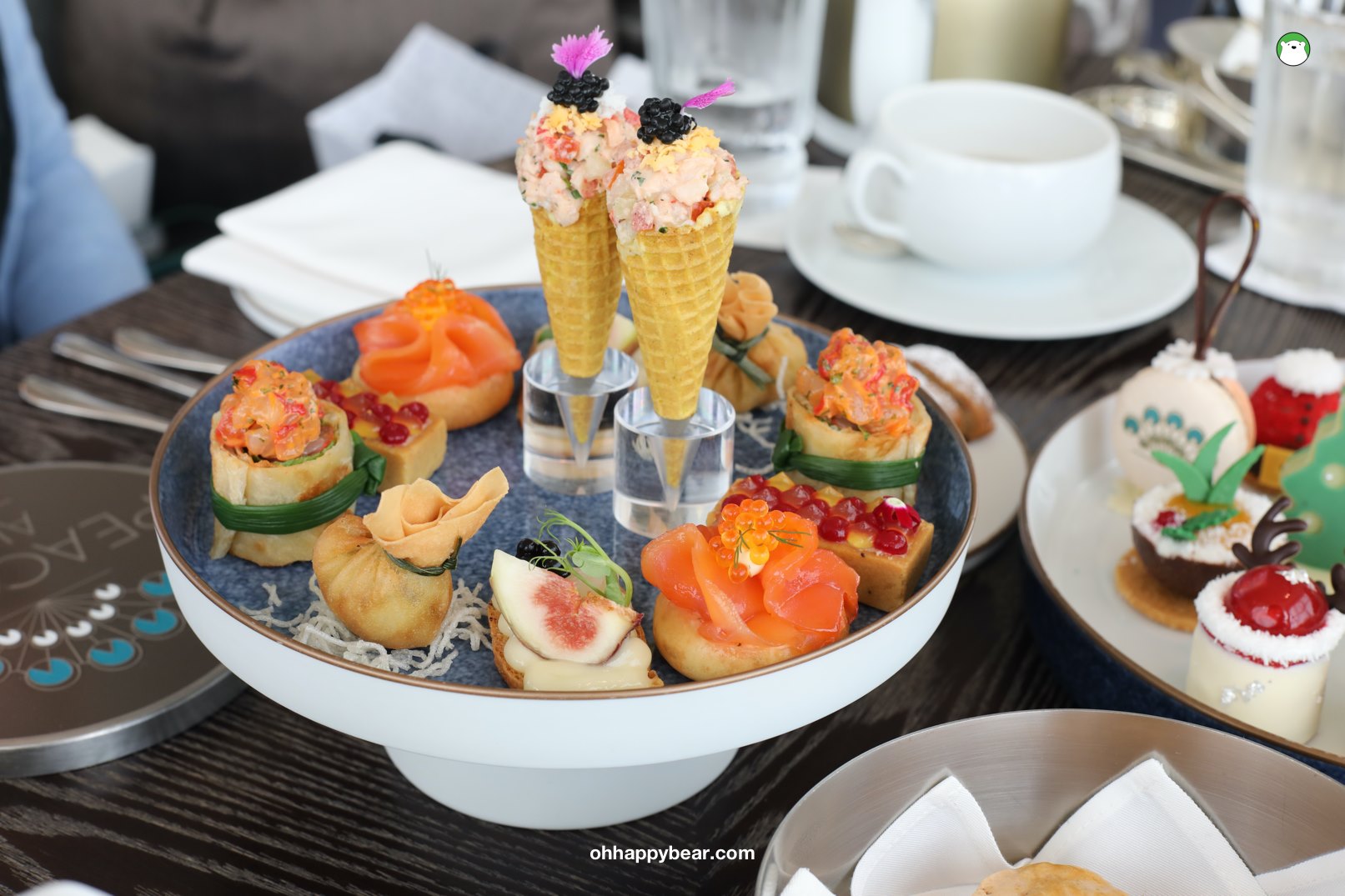 Above: In the savoury section are assorted open sandwiches. My favourites include 'fresh fig, creamy brie, balsamic pearls', 'Carabineros prawn Ceasar wrap,' and Lobster salad in a savoury cone.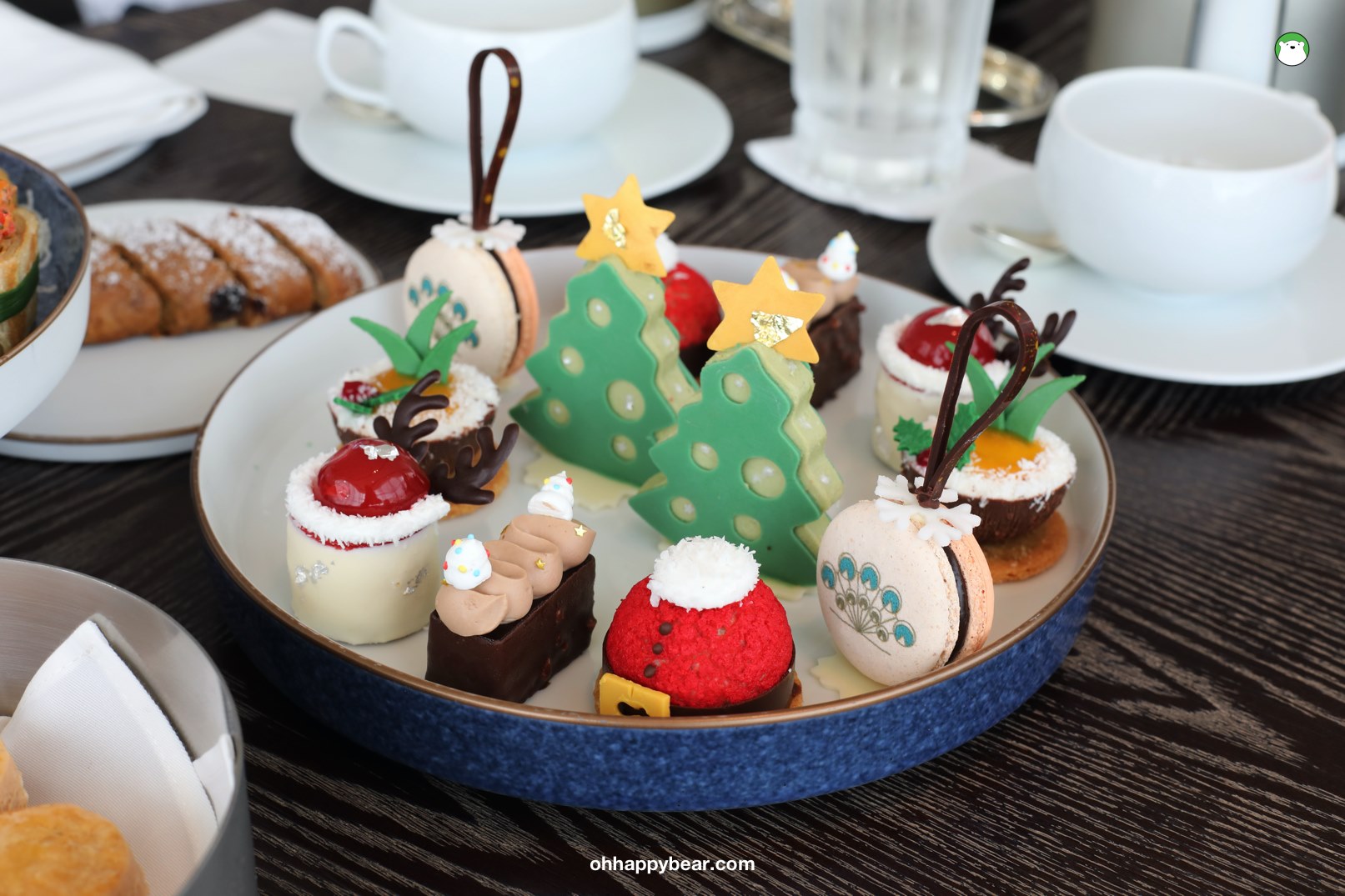 Above: Here is their pastry serving with the super delish NY cheesecake, dark chocolate fudge, coconut mousse and lime cake, and Green Tea Christmas Tree.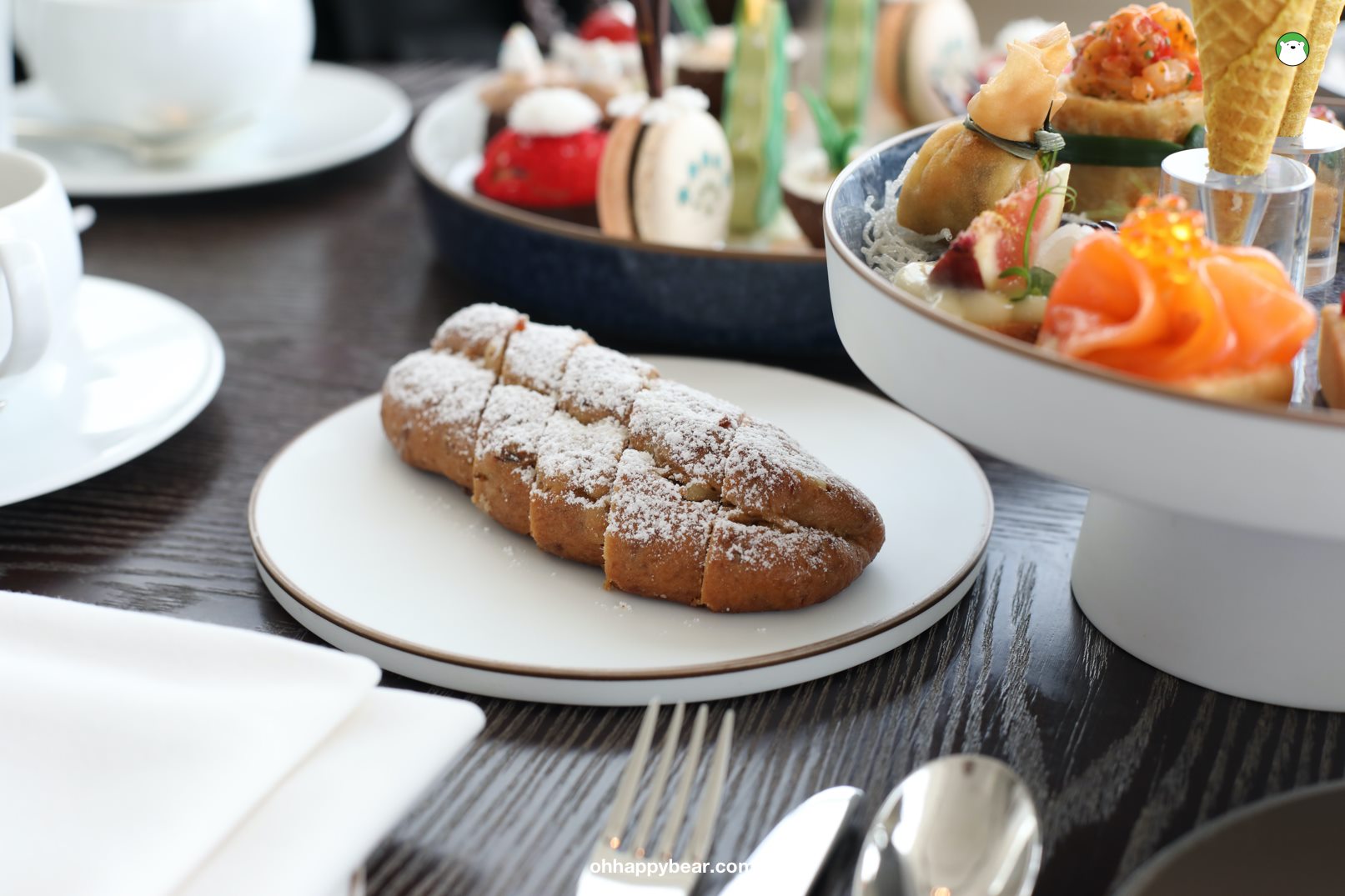 Above: Special for the occasion is the very delish all homemade stollen cake made from Chef Andrea's grandma's recipe. If you have heard about marzipan, this is a fantastic chance to try it.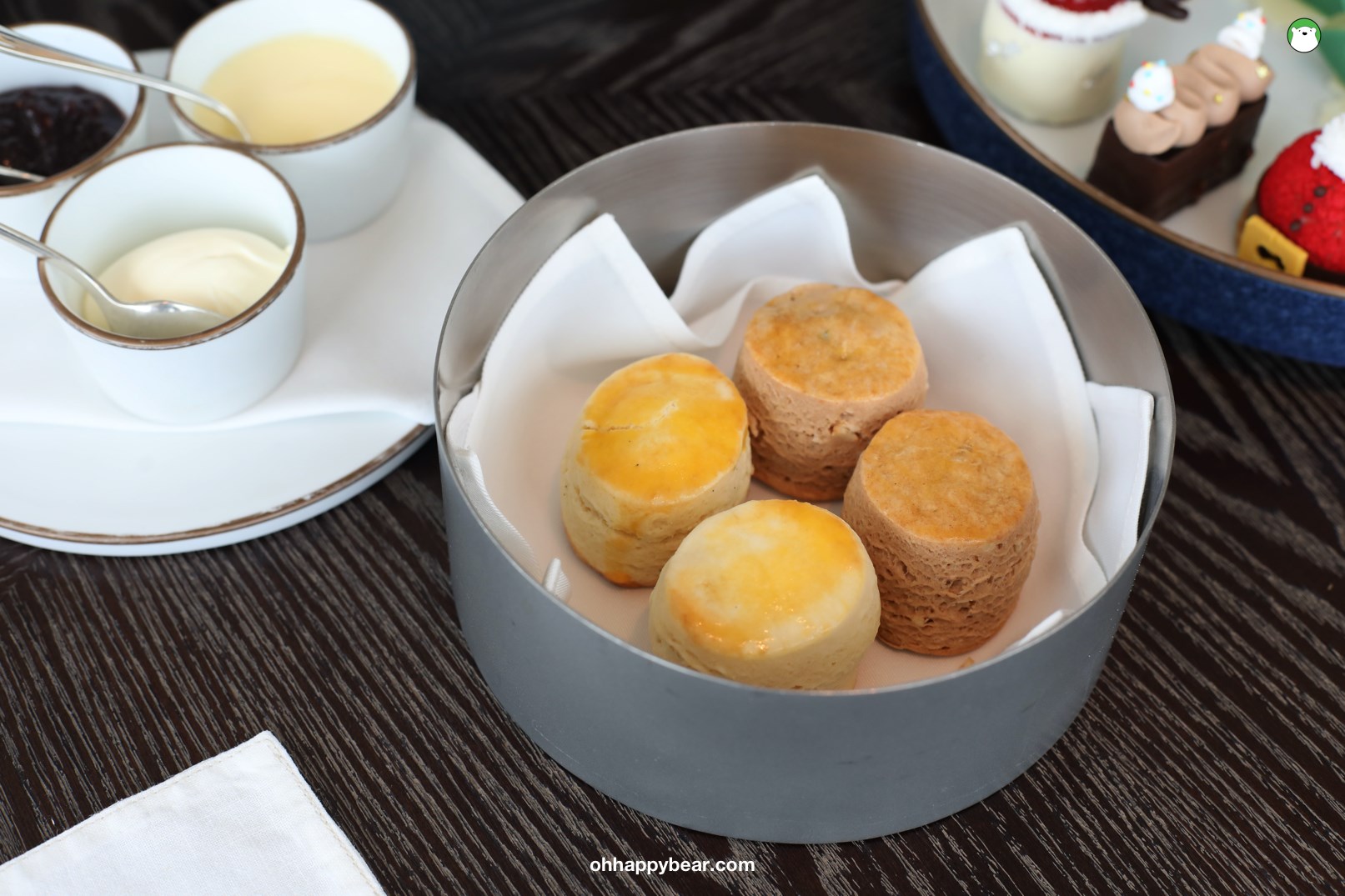 Above:  Can't tell you how much I love their scones. The plain one is supremely buttery. And their festive one is cinnamon and spice. Homemade clotted cream, lemon curd, and homemade jam (mulberry and prune), so good.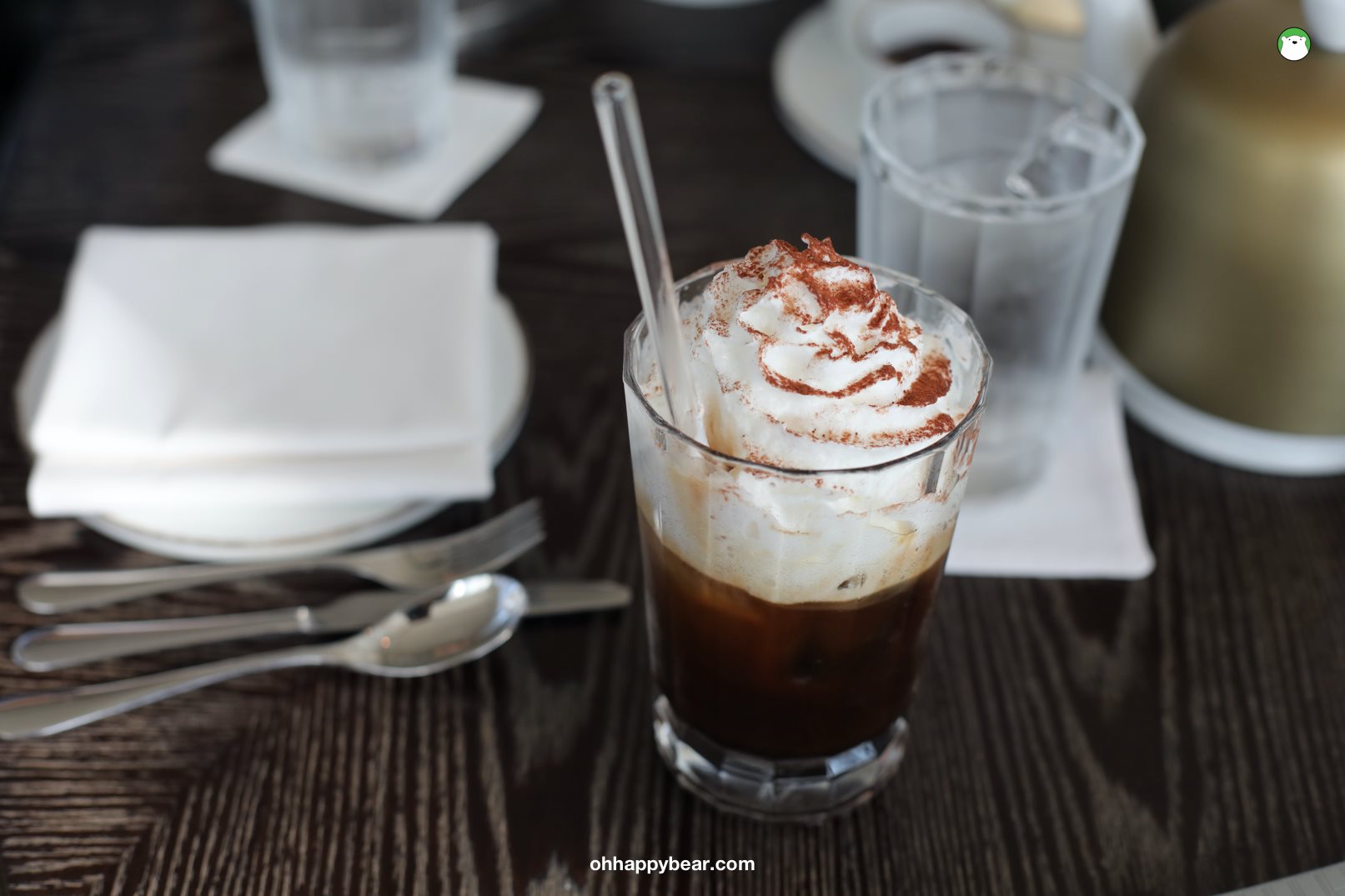 Above: This off-afternoon-tea-menu item is their beautiful coconut coffee.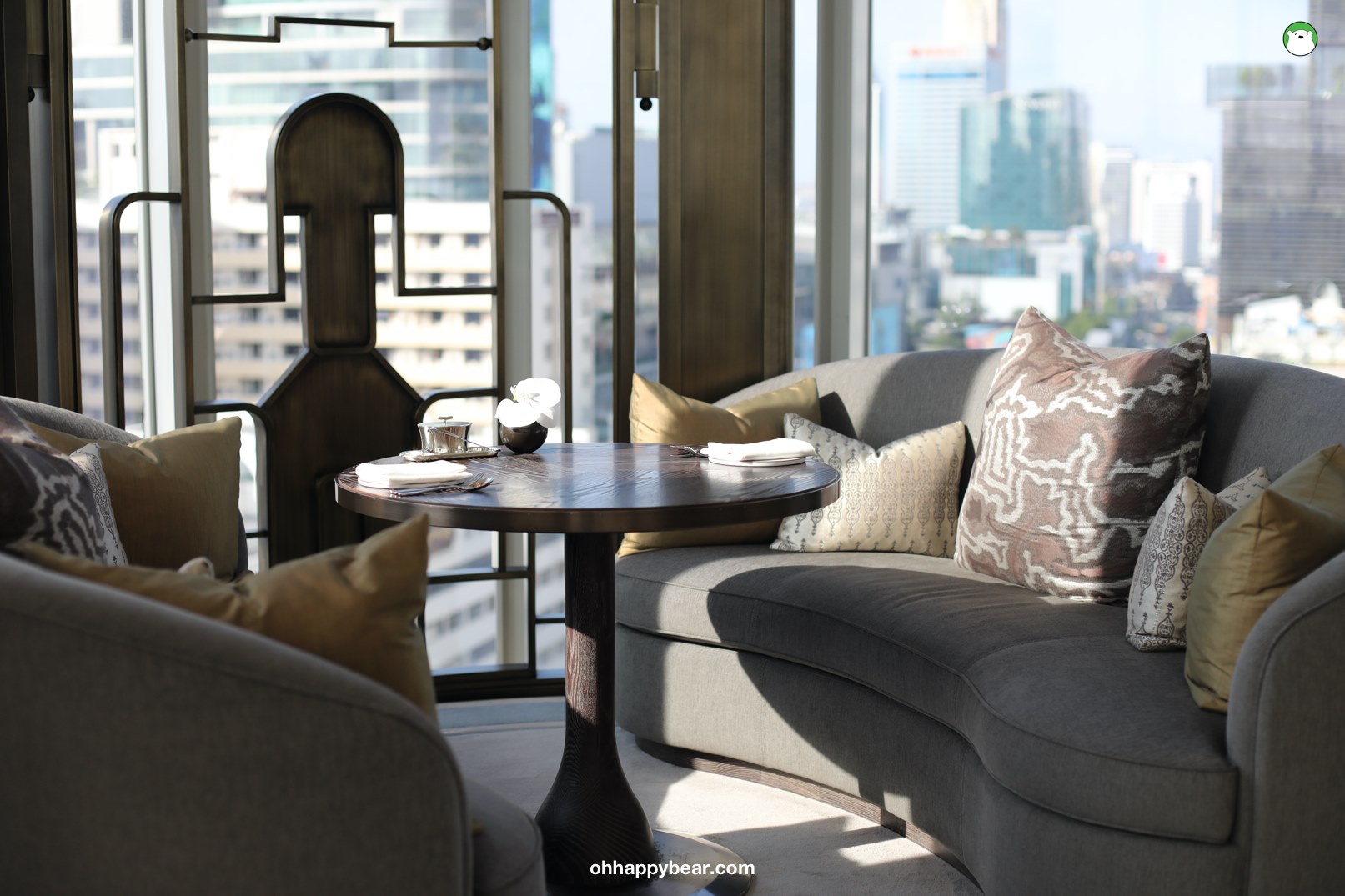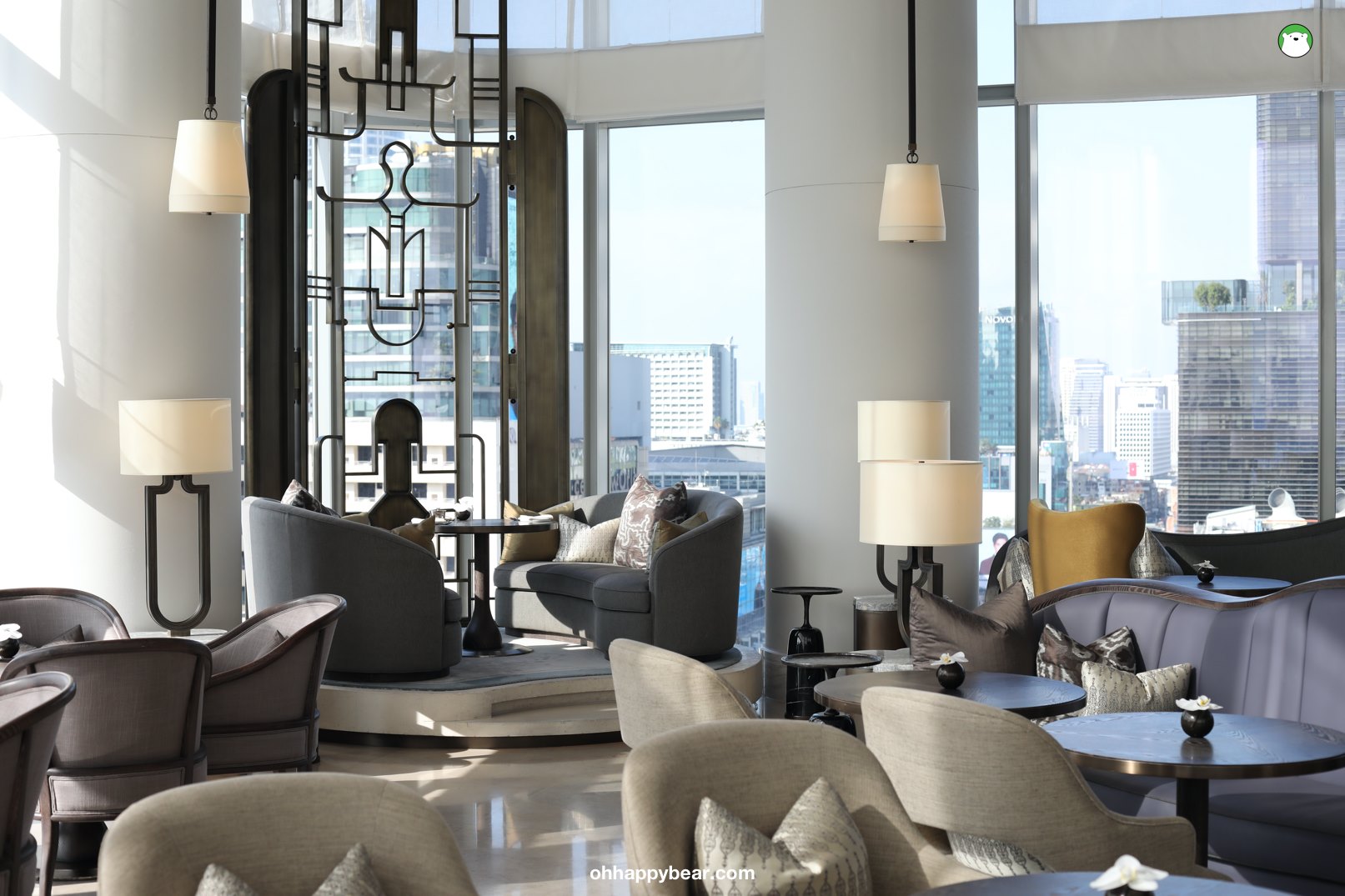 Festive Afternoon Tea at Peacock Alley will be served from December 1, 2019 – January 5, 2020, daily at 1.00 p.m. – 05.00 p.m. A set of the afternoon tea is Bt2,200++ for two, each with a choice of tea or coffee. For reservation, call T: +662 846 8888.
---
More On Bangkok Food & Places
---