There are times when people have such a craving for something they had so much enjoyed while travelling. On a certain trip, for example, on a certain day, moment, occasion, that it had made a lovely impression on their memories.
Burger and Lobster – a long-standing, well, burger and lobster restaurant from Mayfair of London, has been a favourite for the UK-bound trippers around the world for a long long time. And here they are, setting up shop at Gaysorn Village in Bangkok, serving up their scrumptious much-loved fare, as they do on their base premises, and around the world.
Above: The Original Lobster Roll, Bt1,500++
When you look at the menu at Burger and Lobster, you know how they want to concentrate on the two things they do best. We expected the meal to be huge as always, hence two of us ordering one main each and another lobster to share. For the B&L Truffle Beast, we also upgrade the french fries to include truffles and more cheese for an additional Bt170++.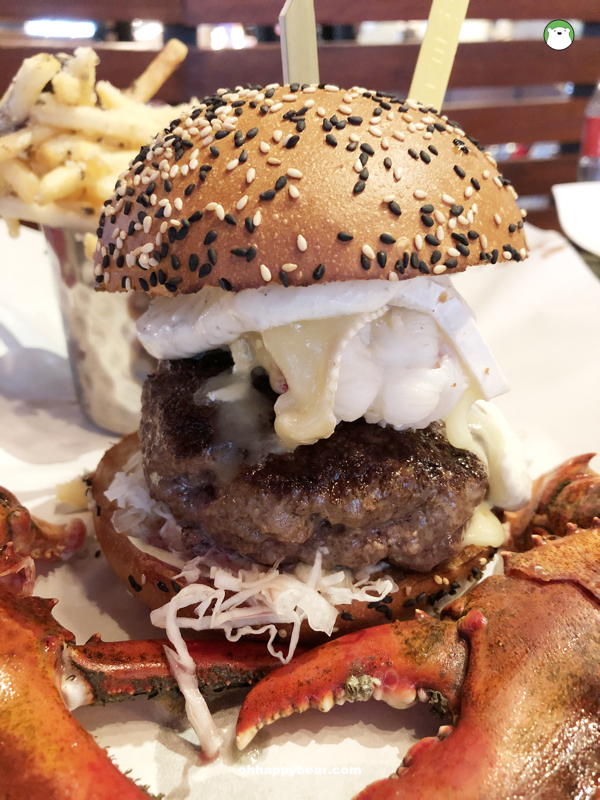 Above: The B&L Truffle Beast, Bt2,900++
The King-sized 10oz beef patty was spot-on. Salty and aromatic from the grill, and paired with one whole lobster, melted brie and truffle mayo on top. What a lovely combination. Such a delicious treat! The order comes with a salad and french fries as aforementioned.
The classic lobster roll is hearty, too, and packed with chilled lobster meat drenched in a lemony Japanese mayo. A simple fare and satisfied my craving. This also is served with a salad and fries.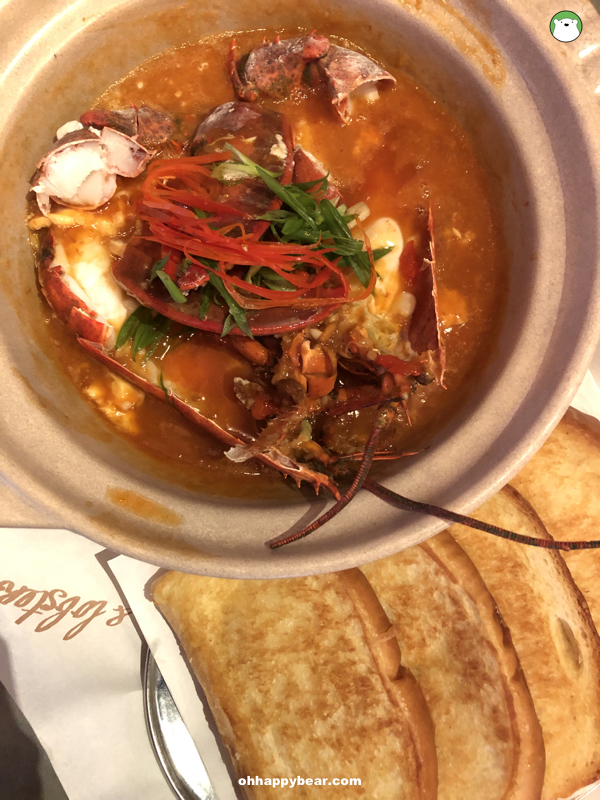 Above: The Chilli Lobster, Bt1,850++
And for a whole lobster, we ordered a Chilli Lobster with steamed lobster served in a clay pot of chilli sauce, not unlike the chilli crab of Singapore. With this, we had an order of perfectly-toasted buttered brioche to go with. Delicious.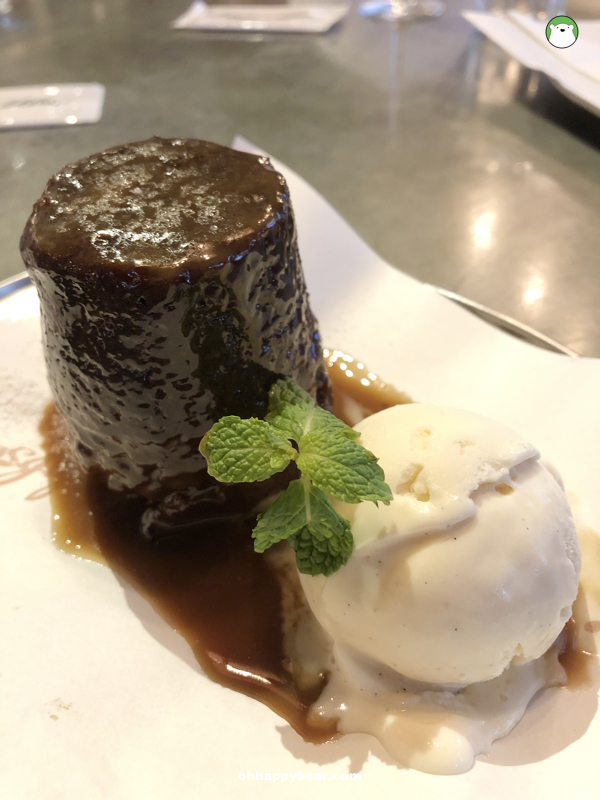 Above: The Sticky Toffee Pudding, Bt250++
Here is our shared dessert of Sticky Toffee Pudding served with a scoop of vanilla ice cream. A perfect British-style hot-and-cold combination.
Burger and Lobster at Gaysorn Village carries a fun vibe. Music is prominent, lights dimmed and dining booth are meant to be piled in and also stood upon when a good angle of photo-taking is required. A great place to bring back memories of London, even when you aren't leaving town. 😀
Burger and Lobster at Gaysorn Village, Sun-Thurs: 11.00 am – 10.00 pm, Fri-Sat: 11.00 – 11.00 pm. T: (+66) 02-656-1111. For more information, visit their official website here.