Above: So excited to experience the heritage of Japanese hospitality or 'Omotenashi' at The Okura Prestige Bangkok recently. This is our Deluxe Corner Room – a spacious comfy space within Bangkok's Central Business District of Phloen Chit. 
I have heard so so much about the Japanese core hospitality, the Omotenashi which, to some extent, is deemed as one of the world's best hospitality approaches. Elegant, subtle, and unintrusive. And It has always been my dream to stay at The Okura Prestige Bangkok – the five-star, luxury, Japanese-style hotel in the heart of Thailand's capital. I wanted to experience for myself the Omotenashi. I have heard so much about their widely-raved Japanese-style breakfast. Most of all, I wanted to know what it is like to stay in the heart of Bangkok and get the most out of everything this vibrant city has to offer.
Not too long ago, I had my wish. We spent a weekend at The Okura Prestige Bangkok and experienced it all. Since the hotel is right by the BTS Phloen Chit station, we also enjoyed the super convenient connection to many of Bangkok's attractions. Phloen Chit, as vibrant as it is, is also an interesting place. We have also made a visit to the origins of the area – Nai Lert Park Heritage Home – where everything started at the turn of the 20th century. Thailand was, at the time, on the verge of a big urban transformation. Stay tuned for more stories of this area, too. Especially, those who are history bugs and love to get to the roots of all things because even the obviously modern area of Phloen Chit has its historical hidden gems.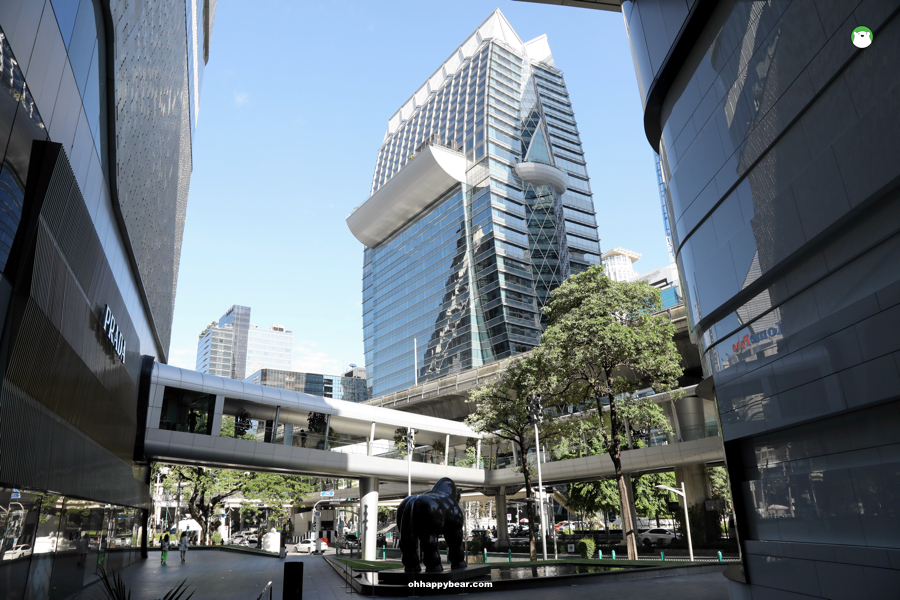 Above: The Okura Prestige Bangkok is located within the glossy, modern, and the LEED-certified Park Ventures Ecoplex on Phloen Chit Road. This picture was taken from the Central Embassy on the opposite side. 😀
Modern, clean, Japanese-style, and environmentally friendly
The lobby of The Okura Prestige Bangkok is on the 24th Floor of the building. For me, everything about this hotel says 'modern, clean-lined, luxurious, and elegant Japanese style.' I felt it as soon as we took the elevator up. A cocoon within the city, very quiet, with great top views from everywhere. I later learnt that the whole earth-forward designs and the triple-glass are parts of the deal that makes this whole place a comfy urban cocoon.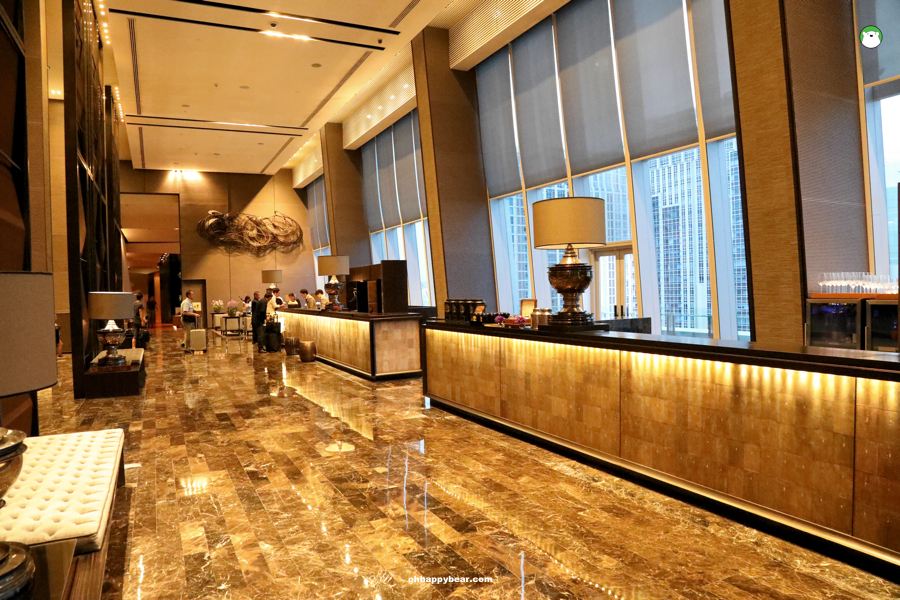 Above: Big, bright and airy lobby shares the floor with Yamazato, Up & Above restaurants and Bar.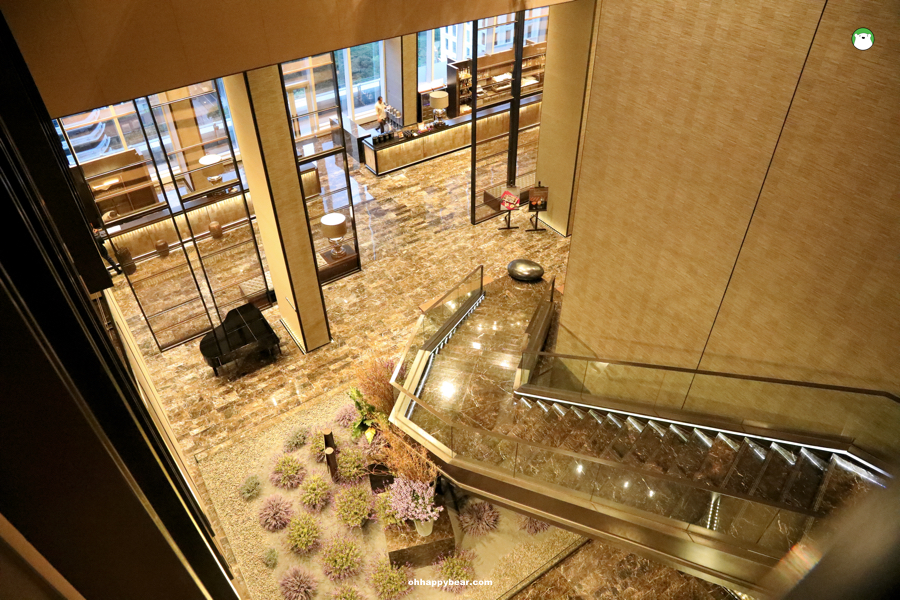 Above: The lobby as seen from the atrium above.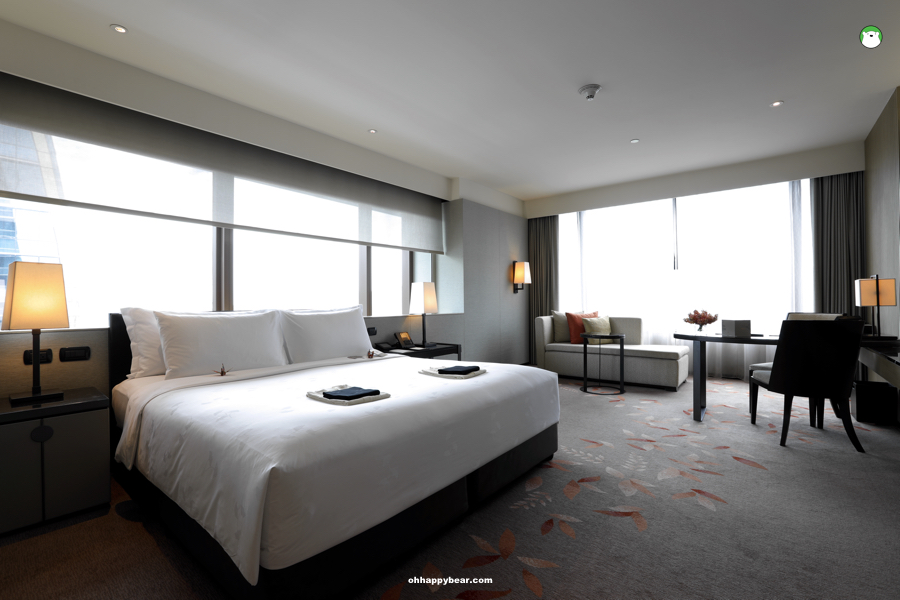 Above: Our Deluxe Corner room from the entrance.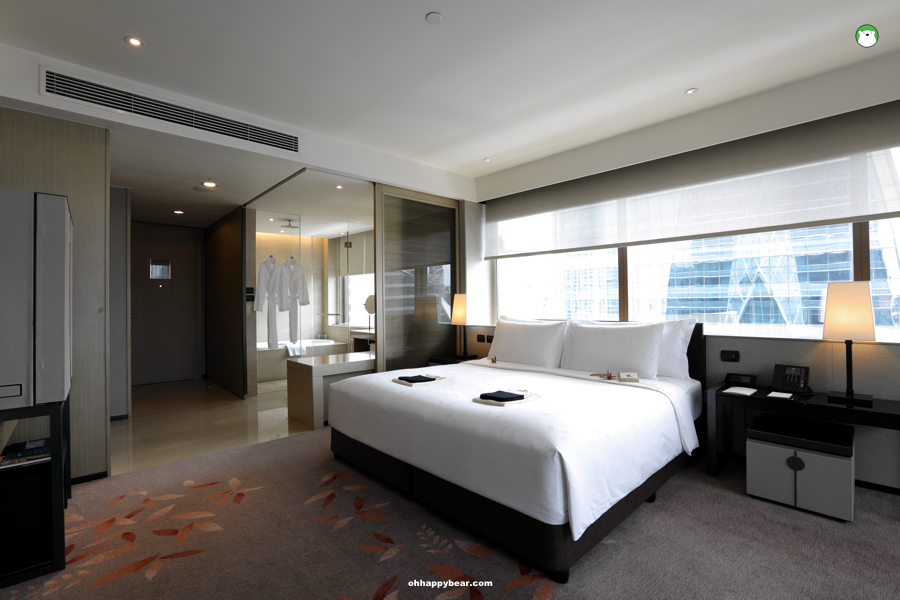 Above: The 55-square-metre room is big and cosy, with a Japanese-style modern bathroom and toilet, and Yukata for two. The bed was extremely comfortable.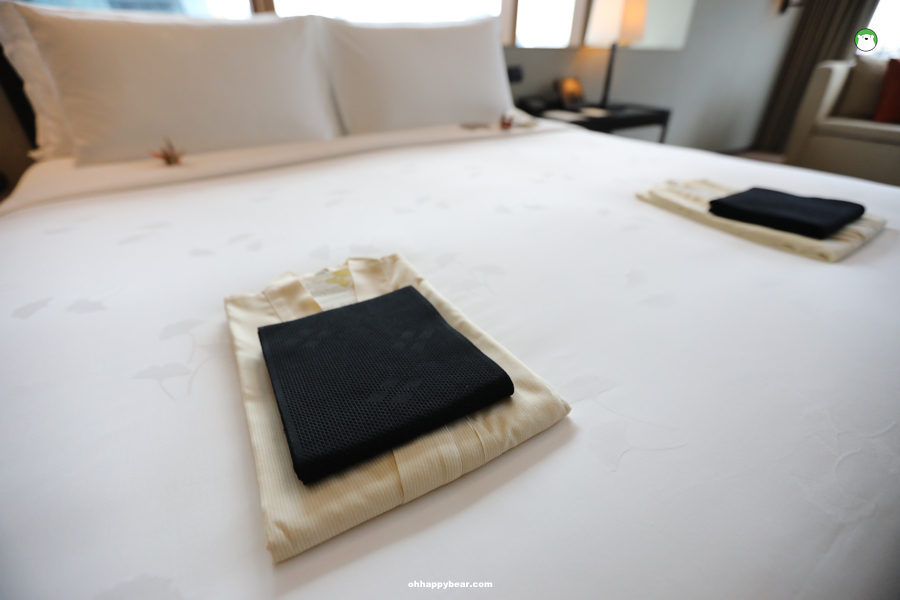 Above: A blend of Japanese culture – Yukata – with its silky soft fabric for maximum comfort – is provided in each room as an in-house nightgown. 
The Okura Prestige Bangkok's room is big for an urban hotel. We also got great sweeping views of Witthayu and Phloen Chit Roads and all their imminent skylines. The well-equipped room is also hi-tech – everything – from the black-out, and the shading curtains to the lightings – can be individually controlled. Very ergonomic and convenient. The daybed at the corner was my favourite day-time spot, reading and nibbling on their afternoon truffle treats. All these sweets were great with the provided green tea set that we could brew fresh on demand.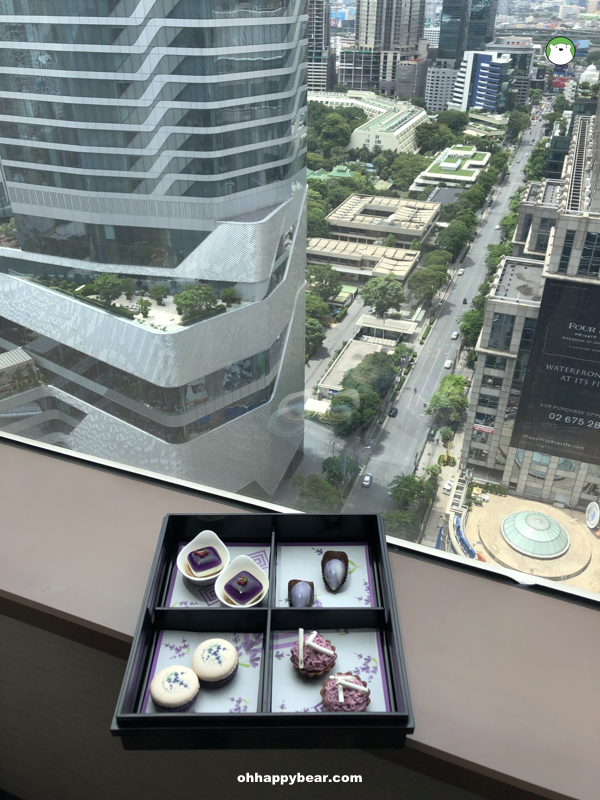 Above: Sweet bites in the room.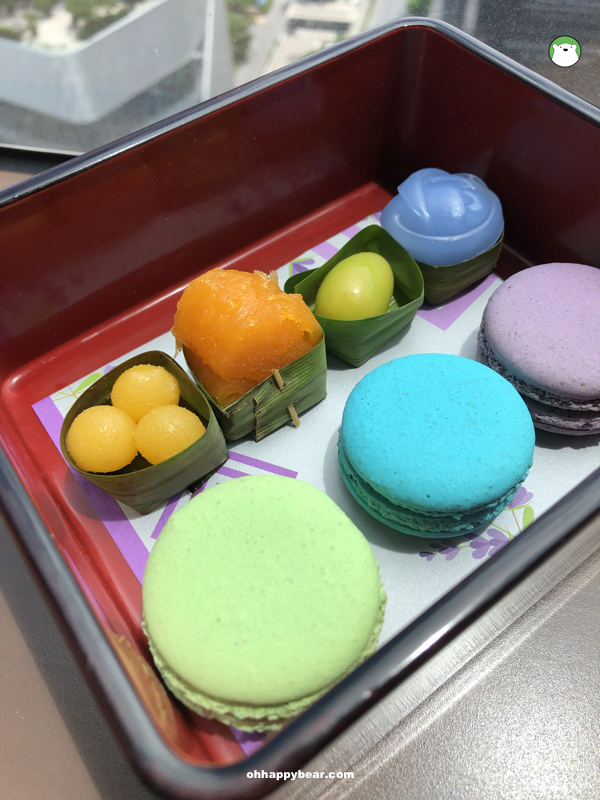 Above: Oh, there are more 😀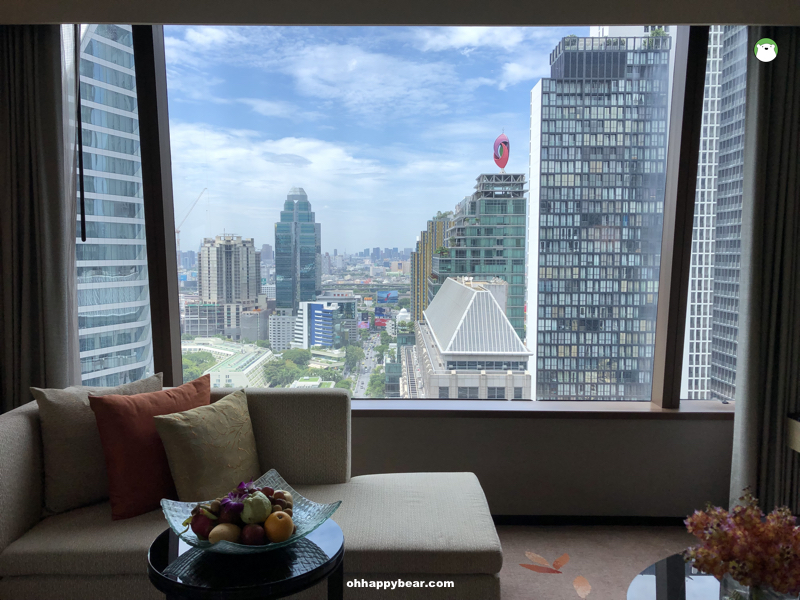 Above: Daytime daybed with this view at The Okura Prestige Bangkok's Corner Deluxe Room.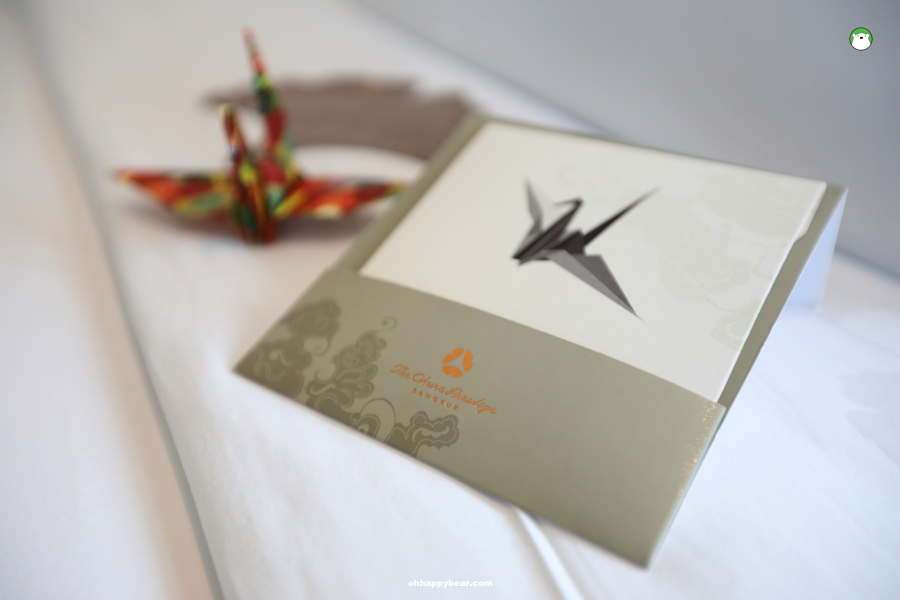 Above: Cannot sleep? Try cleansing your mind through Japanese 'Origami' art.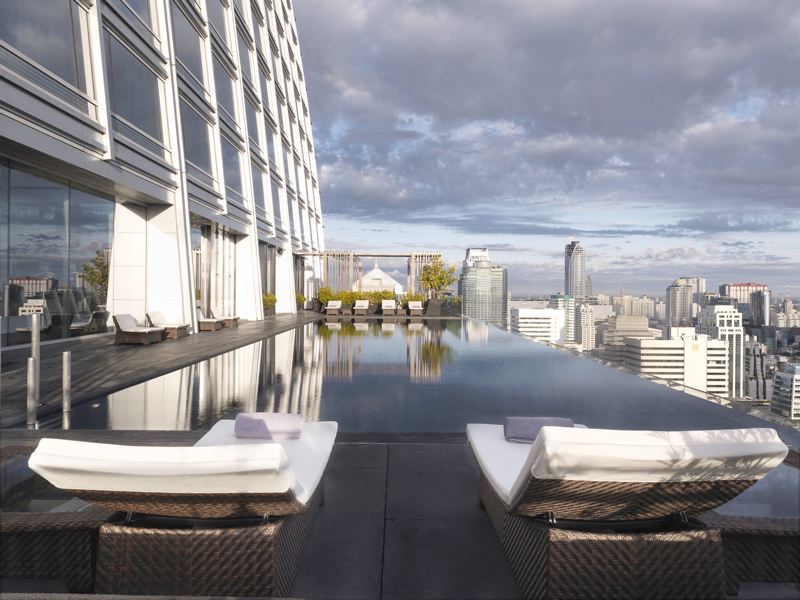 Above: The Okura Prestige Bangkok's swimming pool – a great wefie spot amidst Bangkok's urban skylines. 
EXTRA INDULGENCE AT THE CLUB LOUNGE

Above: Exclusivity seekers might also find The Okura Prestige Bangkok's Club Lounge on 33rd Floor a perfect pampering addition. Club Benefits include breakfast, early lunch, afternoon tea, and cocktail and spirits hours (from 17.30 – 19.30). Below is a food spread (there are much more + multiple drink options) during the cocktail hours.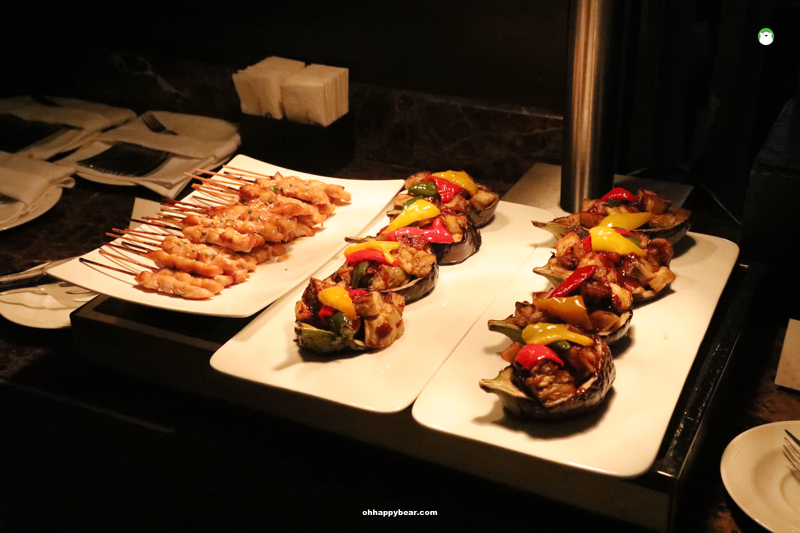 THE FAMOUS JAPANESE-STYLE BREAKFAST
I really looked forward to our breakfast the next day. So, after our morning run at the nearby Suan Lum – Bangkok's massive space of a public park which is about 15 minutes walk from the hotel, we just couldn't wait. Their Japanese breakfast is served at their award-winning Yamazato restaurant. And true to form of Yamazato, the breakfast – as simple as it looks – is so well-prepared and delicious. So beautiful, and tasty, and if you think it might not sustain you, well, it did for us just so perfectly. 😀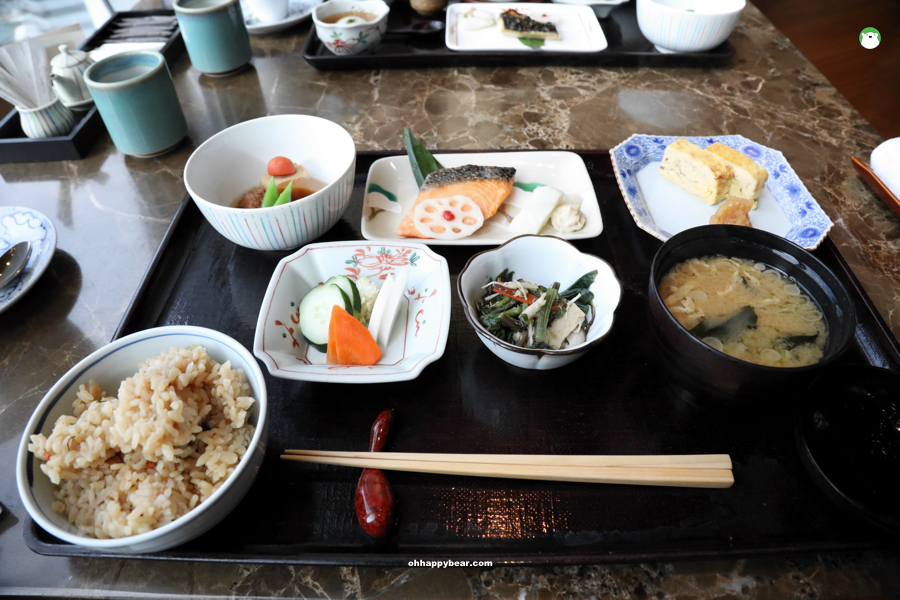 Above: My husband's choice of Japanse breakfast with Japanese omelette (more salty than sweet), veggie-simmered rice, and salt-grilled salmon.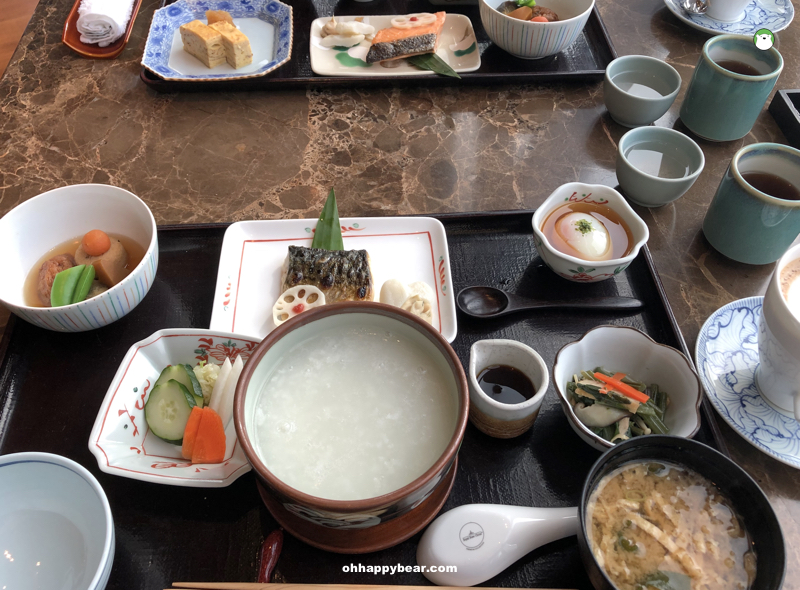 Above: My set of breakfast with Japanese onsen egg (click below to the second slide for extra yolk porn :), porridge, and salt-grilled mackerel. So delicious, delicious, delicious. Also served at breakfast are shiso leaf tea and red tea for a digestive purpose. This is so healthy, and I love it very very much. 
Above: Make sure you click through to the second slide.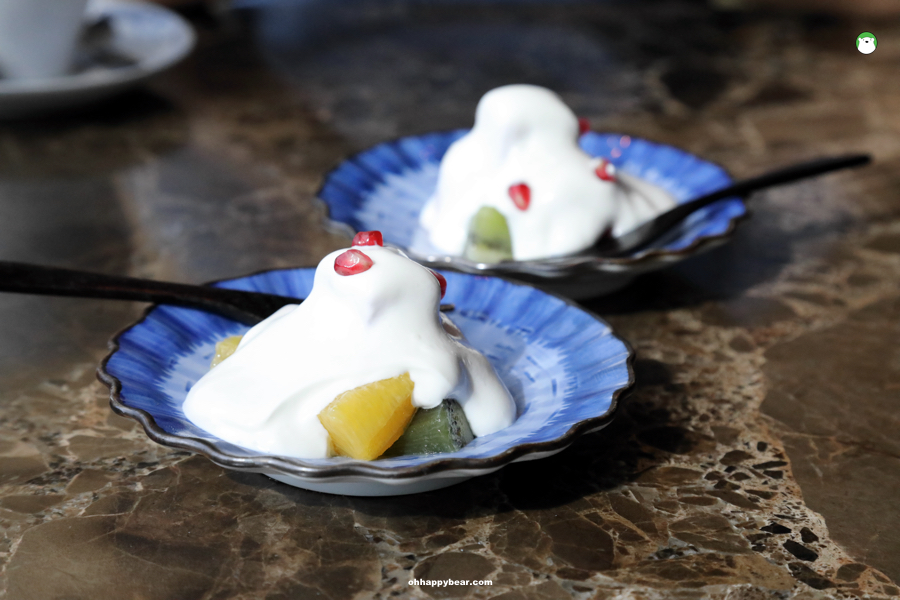 Above: There's also this dessert at the Japanese breakfast!! Fresh fruits generously ladled with thick Greek yoghurt. So good.
IN CASE YOU LIKE THE INTERNATIONAL BUFFET BREAKFAST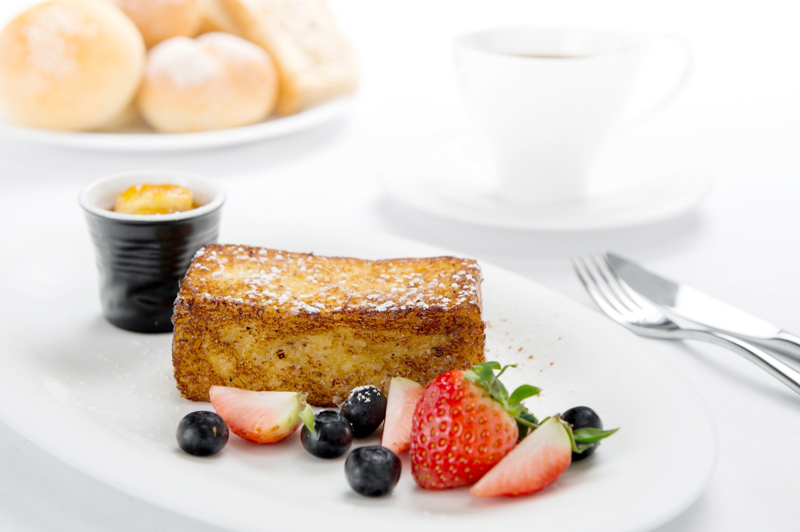 Above: From their a la carte specialities – Signature Okura French toast with caramelized banana and cinnamon. Yummy!
We also dropped by at the Up & Above where they served international buffet breakfast. Let me tell you that the choices there are endless – from steaming hot bowls of noodles, cold cuts, eggs made fresh per order, bread, cheeses, fruits, fried dough and so much more. I have also sneaked in two of their highlights here – French toasts and smoked salmon omelette.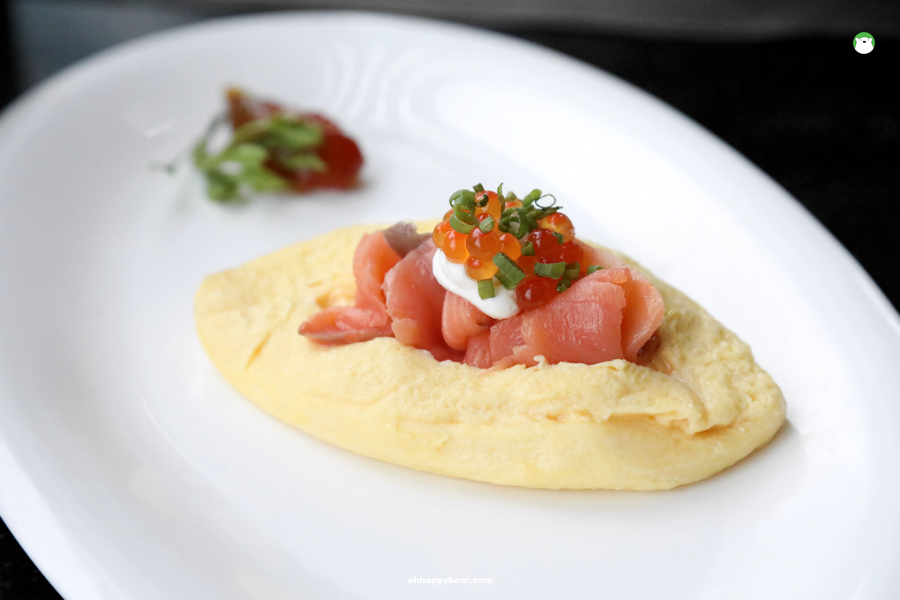 Above: From the egg menu at Up & Above breakfast buffet is smoked salmon omelette with chives, crème fraîche, and salmon roe. 
For more information and the latest deals at the hotel, visit their website at WWW.OKURABANGKOK.COM
---
More On Bangkok Food & Places
More on The Okura Prestige Bangkok