The art of tea, for me, is an art of extraction. It calls for a perfect combination of time and temperatures. The first brew draws out the freshness, the prime aromas; the second increases the weight to the tea's body, unveiling the subtle, sometimes hidden, fragrances of the tea leaves.
Teas are usually considered something to calm you down. You'll need a certain amount of concentration to brew a good cup of tea. Tea drinking is then a brief moment of quiet enjoyment amidst your own inner peace and serenity, with the tea leaves providing a great chance to think about the origins of what you are drinking.
Above: Gung Fu-style or traditional ways of tea brewing brings out the best of teas. 
In the world of teas, there is always something new to be excited about. Earlier this month, I was at a new revelation of some premium and rare teas from Thailand's own highlands. The introduction of these special teas was a collaboration between 1823 Tea Lounge by Ronnefeldt at Gaysorn and Specialty Story/Teaorganique. The teas unveiled on this occasion are in fact the remaining results of the ancient tea trails that can be drawn – through the available evidence being ancient tea plants – from China's southern regions all the way to the Thai North.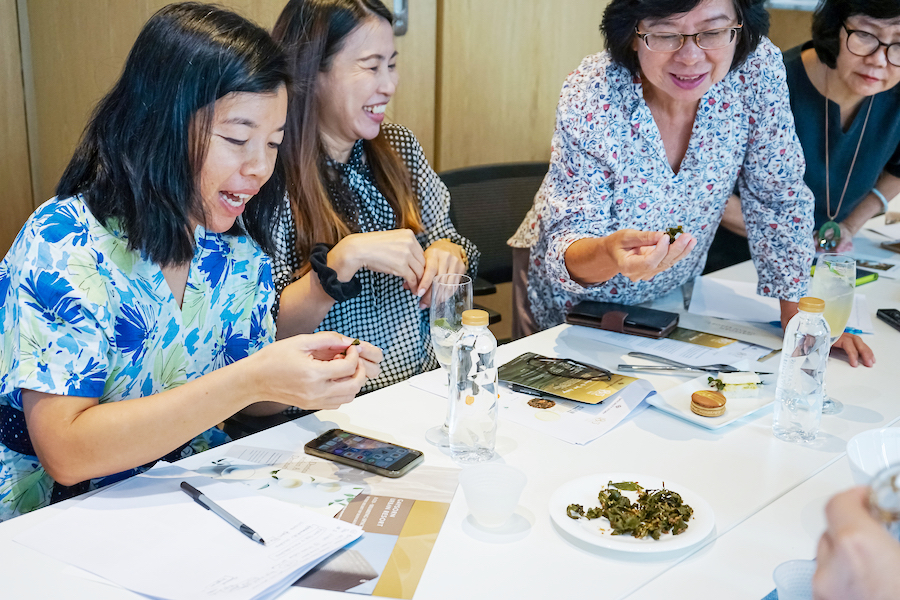 Above: Inspecting the tea leaves. Tea leaves – the top three leaves – from more mature plants are stronger, larger, giving full aromas. 
Tea is a slow-growing plant. Wild teas – those left to strive naturally in the tropical abode – can then be over century-old. These trees are as rare as they are wild, with tea buds – or the top three leaves – something of a treasure, especially among those who know what they are looking for.
Working with the hill tribes of Chiang Mai and Chiang Rai, Specialty Story/Teaorganique helped native tea growers to realise the values of what they already have. They are not talking about the usual vast and neatly-arranged tea plantations, but more of the rugged mountainous sites steeped in mud and unpaved trails where the wild teas grow. Some places are so remote and hard to reach that getting there to pick the tea leaves means a real arduous trek that can require days.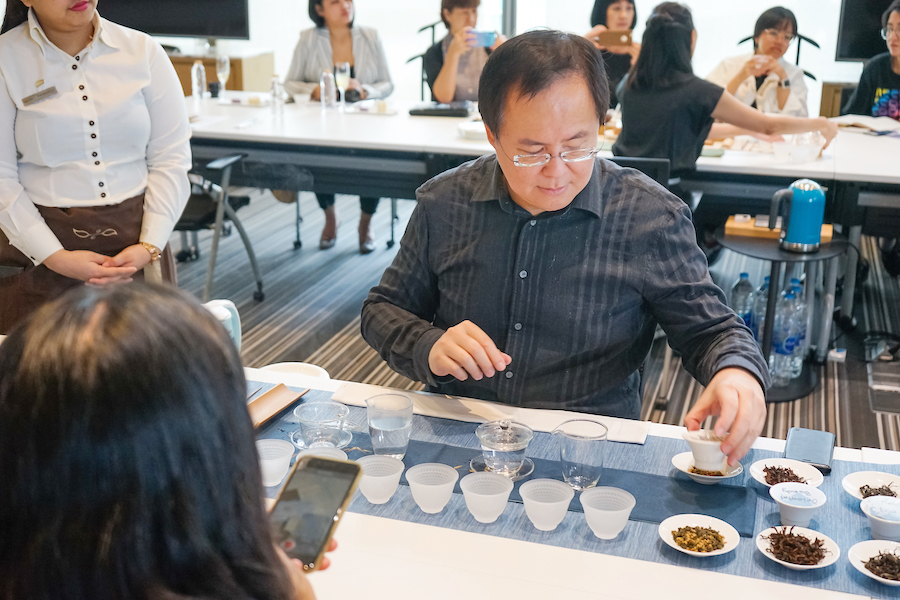 Above: Daniel Choo – founder of Teaorganique brewing that four types of wild and organic teas. 
But these teas deliver special flavours and aromas. Their strong and larger leaves yield deeper flavours. Some tea – such as the Oriental Beauty – with their leaves bitten by the tea bugs, has a special sweet after taste that is the result of the natural enzymes the tea plant generated to heal themselves. An exciting thing you can learn while drinking this special tea.
For this occasion, 1823 Tea Lounge by Ronnefeldt at Gaysorn has selected four types of wild and organic teas by Specialty Story/Teaorganique to be served on their special tea menu. They are:
Oriental Beauty – best-of-the-best natural oolong with an exquisite sweet aftertaste created by that special tea bugs. (Bt320/pot)
Osmanthus Oolong – Spring harvest green tea blend with natural osmanthus flowers. (Bt280/pot)
Heritage Raw Puer – A super rare tea from an 800-year-old tea plant with its musky tastes a result of natural oxidisation. (Bt480/pot)
Wild Heritage Red Tea – Red tea from a 200-year-old tea plant that gives a taste of a tropical rainforest which is also great to be served with chocolate. (Bt350/pot)
Above: Tea leaves – before and after the brews.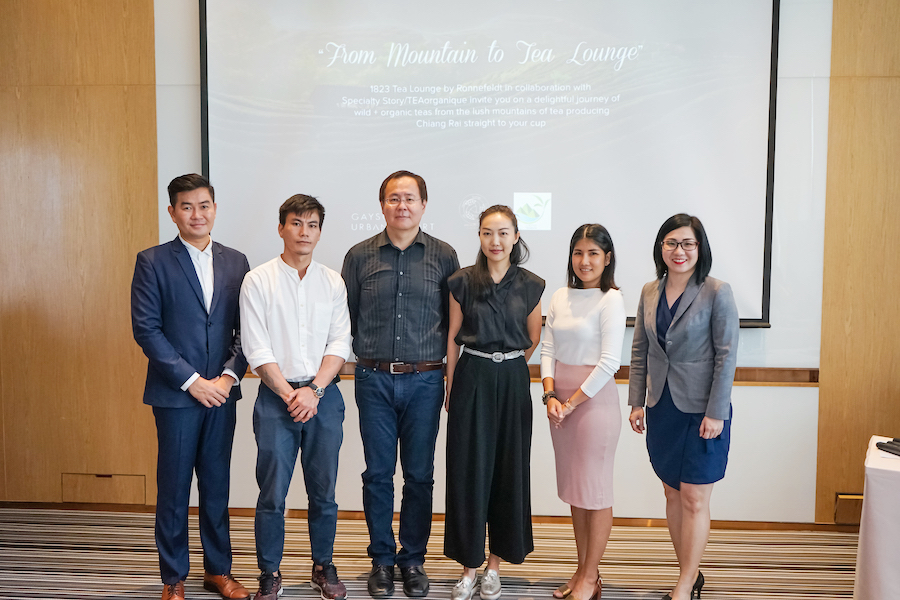 Above: Executives from Gaysorn Village, 1823 Tea Lounge by Ronnefeldt and Specialty Story Teas. 
1823 SET LUNCH WITH THAI SPECIALTY TEAS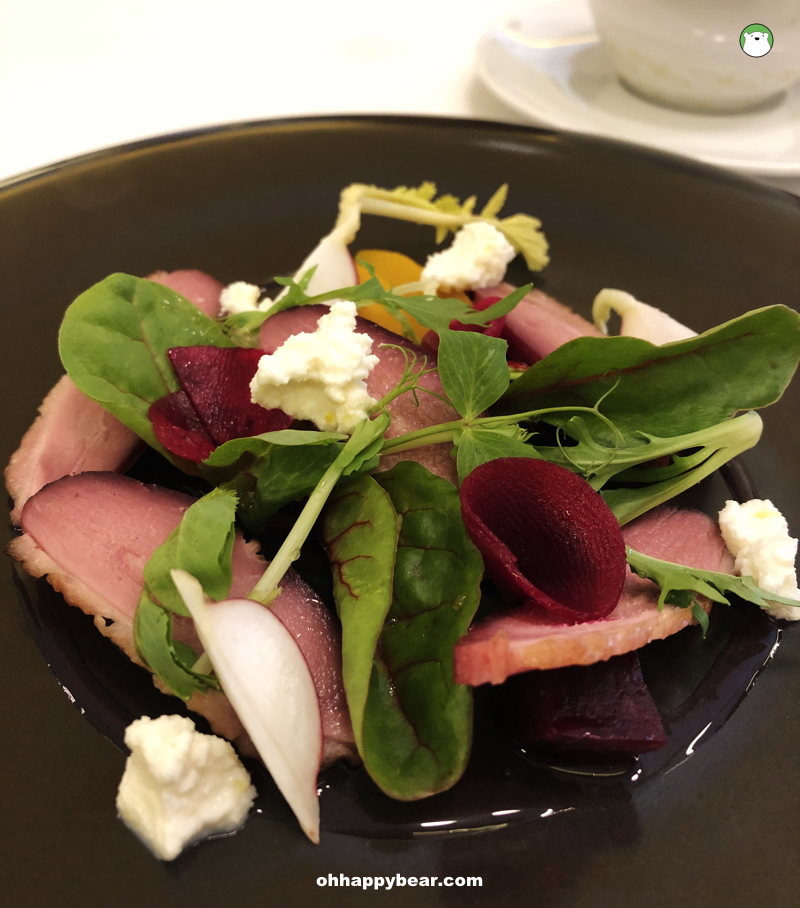 Above: Tea Smoked Duck Salad + Oriental Beauty Tea
And special for this occasion, 1823 Tea Lounge by Ronnefeldt has launched a new lunch set created to match the tastes of those exquisite teas. The tea-inspired menu is created by Chef Jimson Brizuela of 1823 Tea Lounge by Ronnefeldt and it starts at 2 courses of Tea Smoked Salad and Seared Sablefish at Bt650++.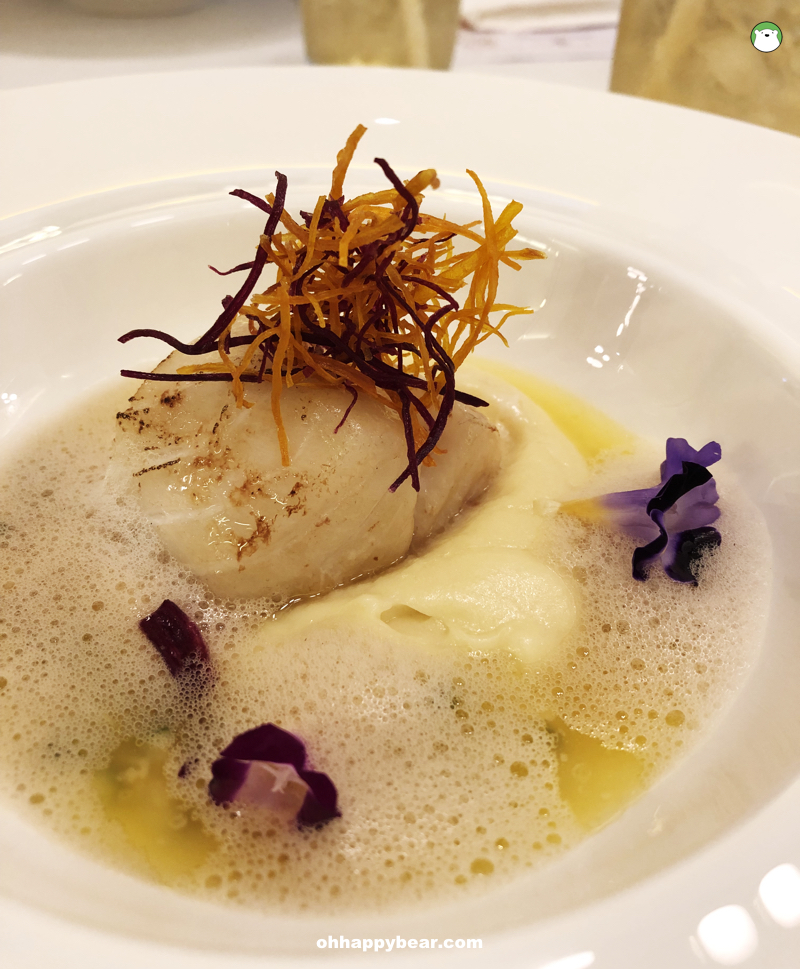 Above: Seared Sablefish + Iced Osmanthus Oolong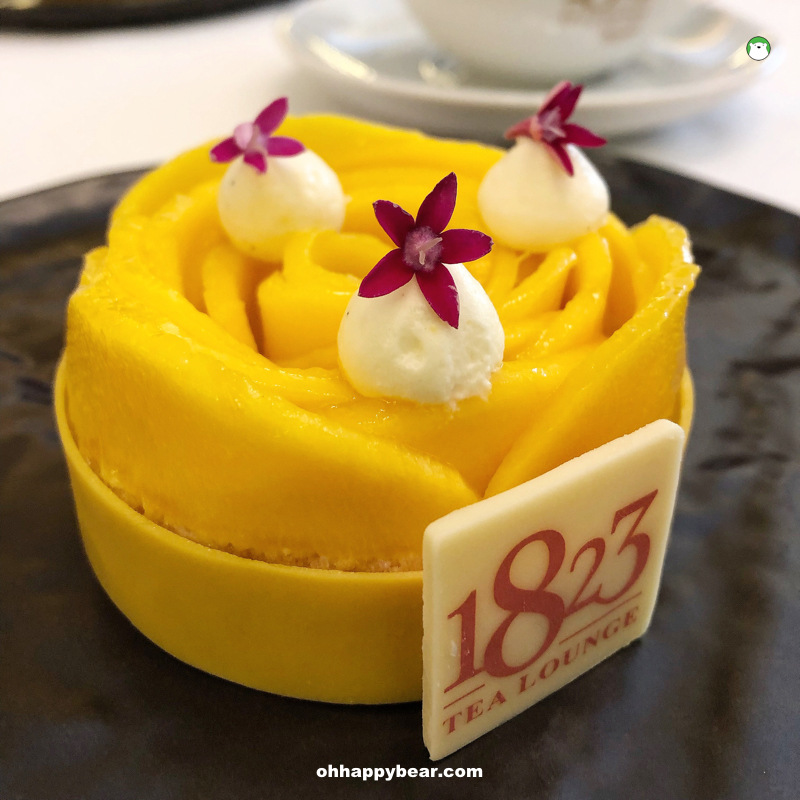 Above: Endless Mango + Gushu Sheng Pu-erh 800 years. 
Afternoon Tea is served daily from 13.00 – 18.00. Tea boxes, gift set and catering services are also available at 1823 Tea Lounge by Ronnefeldt. For more information, visit www.1823ronnefeldtbkk.com. For menu updates, promotions and tea workshop schedules, follow their INSTAGRAM or FACEBOOK. 😀
1823 Tea Lounge by Ronnefeldt is open daily: 10.00 – 20.00. First Floor, Gaysorn Village, Ratchadamri Road, Bangkok. T: (+66) 02-656-1086. Booking can be made via their website.