Gaysorn Urban Resort – the contemporary co-sharing space with co-working spaces, office for rent, conference rooms and venue for rent that occupies the 19F – 20F of the Gaysorn Tower on Ratchadamri Road in Bangkok CBD – has just celebrated its second year with a night of Chef's Table with dishes carefully crafted and curated to reflect the classic tastes of France with the lively movements of the kitchen and the dining rooms reflected in the portrayals of the contemporary art pieces created by Thai artists – Khun Pichet Klunchun and Khun Angkrit Ajchariyasophon.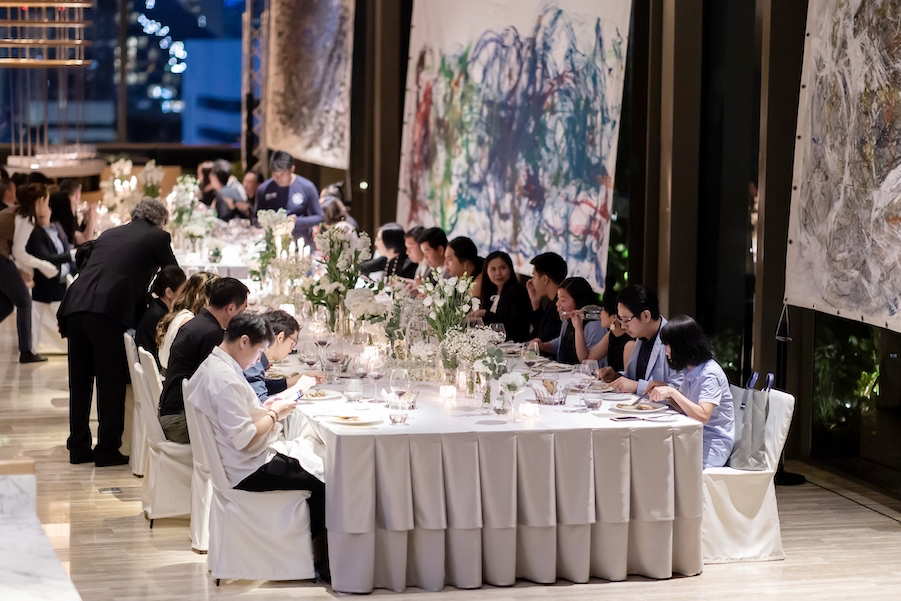 The night was conceptualised by Jérôme Coldefy – a French gastronomic curator and restaurant consultant, along with his wife Florence Coldefy – an expert in high fashion and an art enthusiast. The chef of the night was Clément Hernandez who hails from Cahors – a small town in southwestern France. With experiences steeped in land-inspired dishes and high French cuisine, Chef Hernandez served dishes that reflected his interpretation of French classics.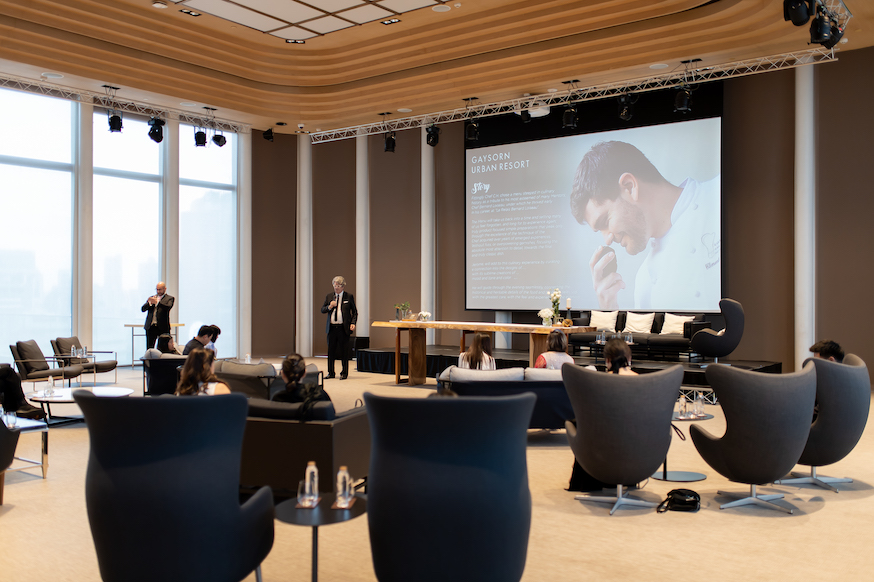 Perching on the 19th and 20th floors of the building, Gaysorn Urban Resort boasts a panoramic view of Bangkok's CBD. This is a co-sharing space of 2,300 square metres with facilities that urban dwellers can make an escapade to anytime they want. From a cafe (with freshly-baked croissants, coffees, teas and fruit juices) where one can study, work or hold a small meeting to co-working space with a variety of sectioned offices – meeting rooms, hot desk area or cocoon office enveloped with manicured gardens. For those looking for larger, expansive with a view kind of rooms can go for their one-of-a-kind The Crystal Box conference room with panoramic views PLUS an open outdoor deck that can be arranged into an after-meeting cocktail or function.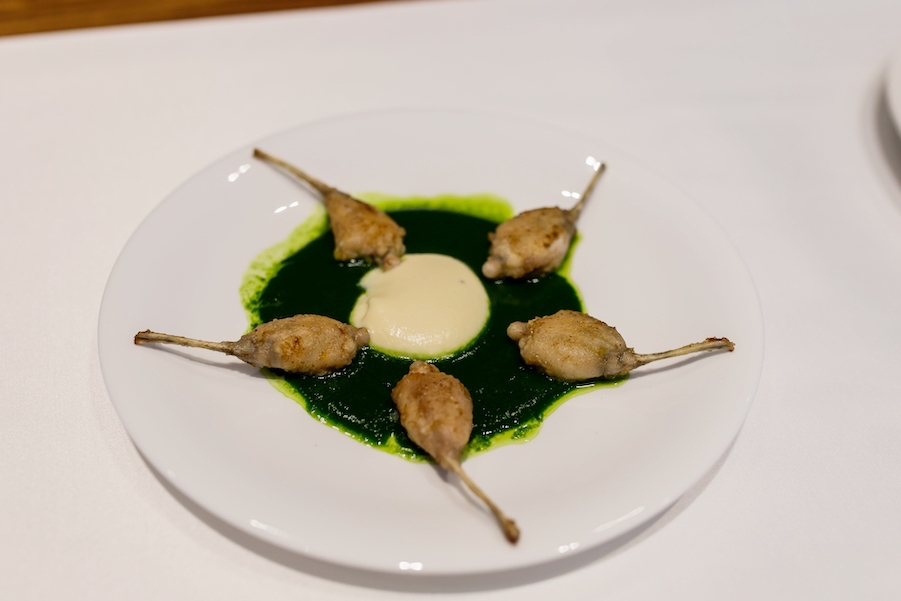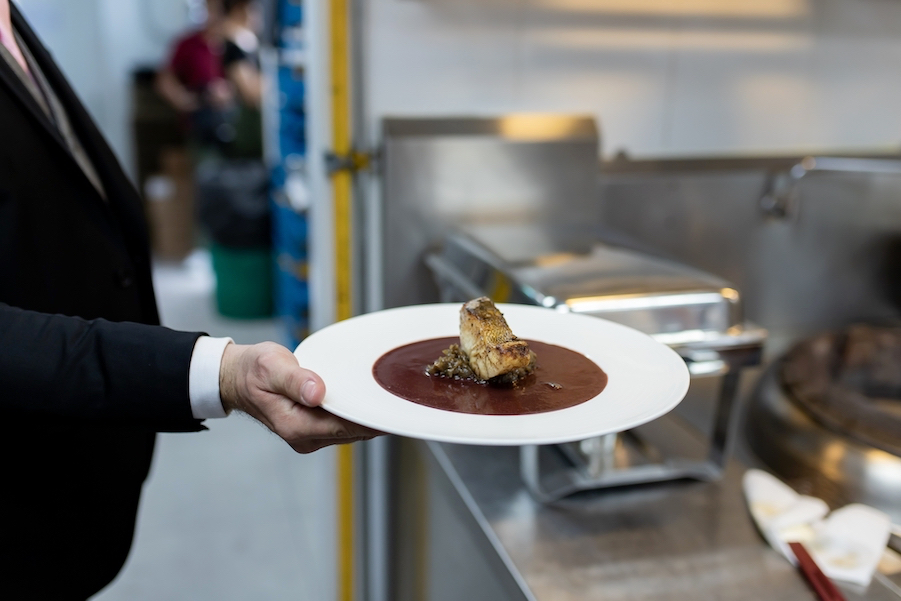 But at this Chef's Table event, Gaysorn Urban Resort showcases its venue-setting and catering services. Weddings, private parties, or any kinds of celebrations that request something personified and unique can be held at this space.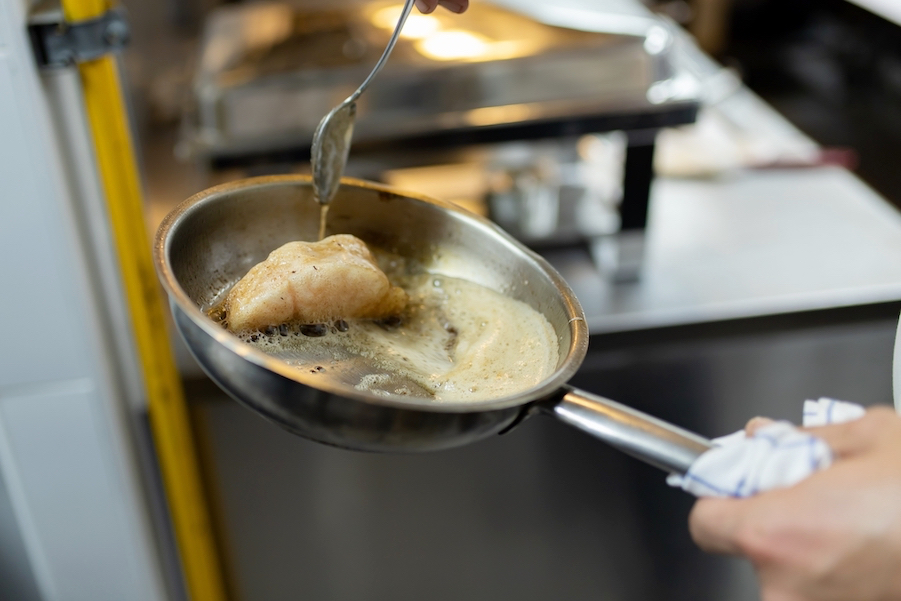 Gaysorn Urban Resort is a full-service, upscale, green and contemporary venue. Their Chef's Table showcases its 'Food Theatre' service concept where state-of-the-art kitchen facilities can accommodate any culinary event. Also, the expertise of foods, wines, teas and desserts can be drawn from Ratchadamri Food Services – Riedel Wine Bar & Cellar at Gaysorn (wine tasting, wine pairing recommendation) and 1823 Tea Lounge by Ronnefeldt for premium tea selections, afternoon tea sets and tea and dessert pairings.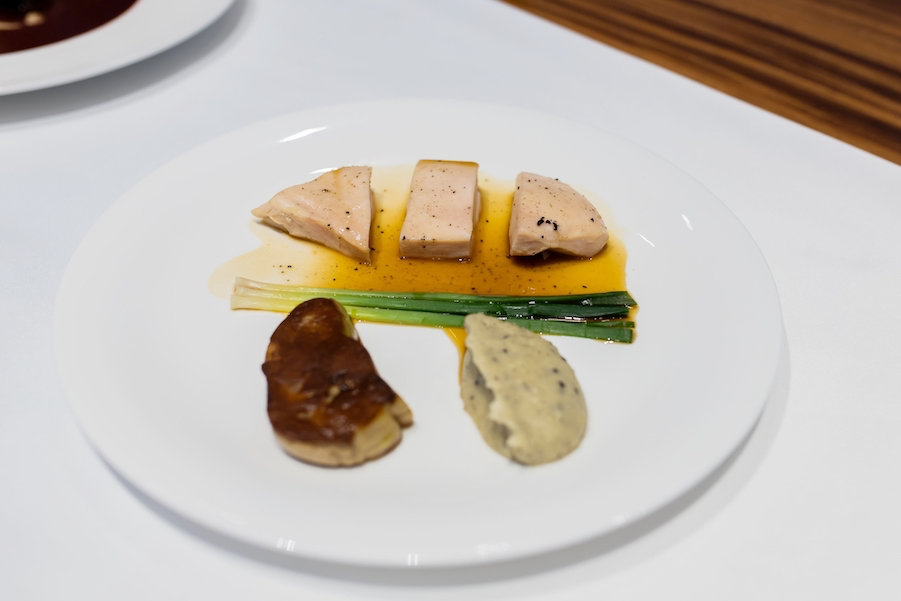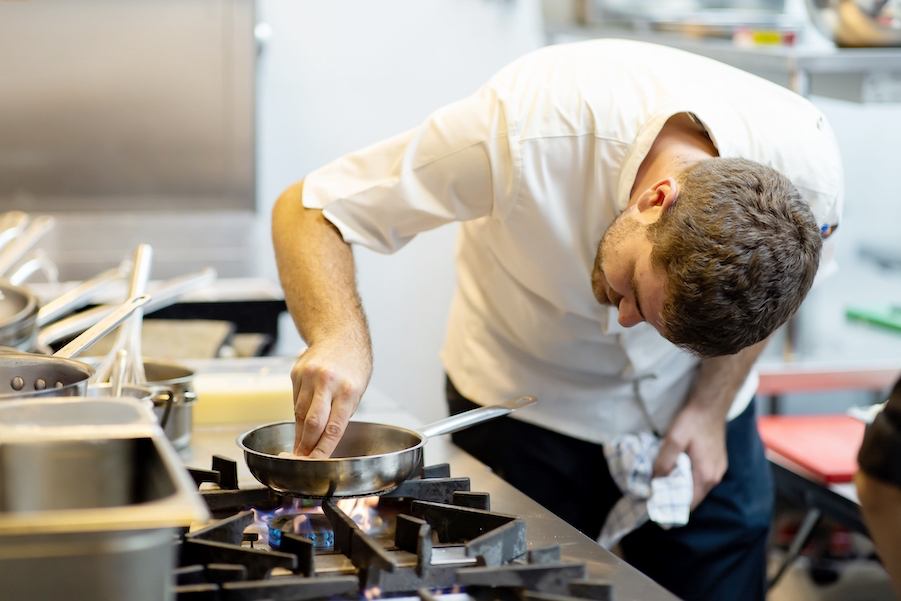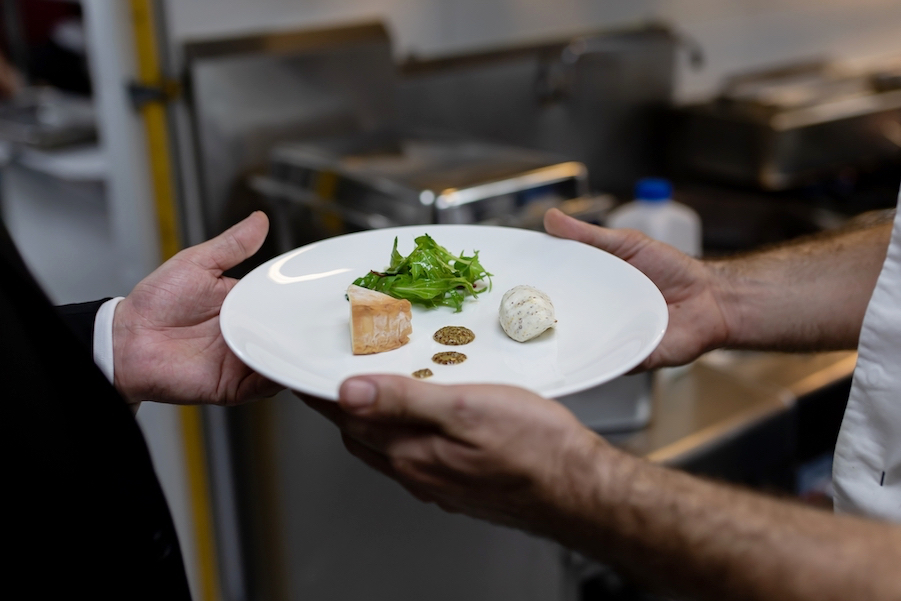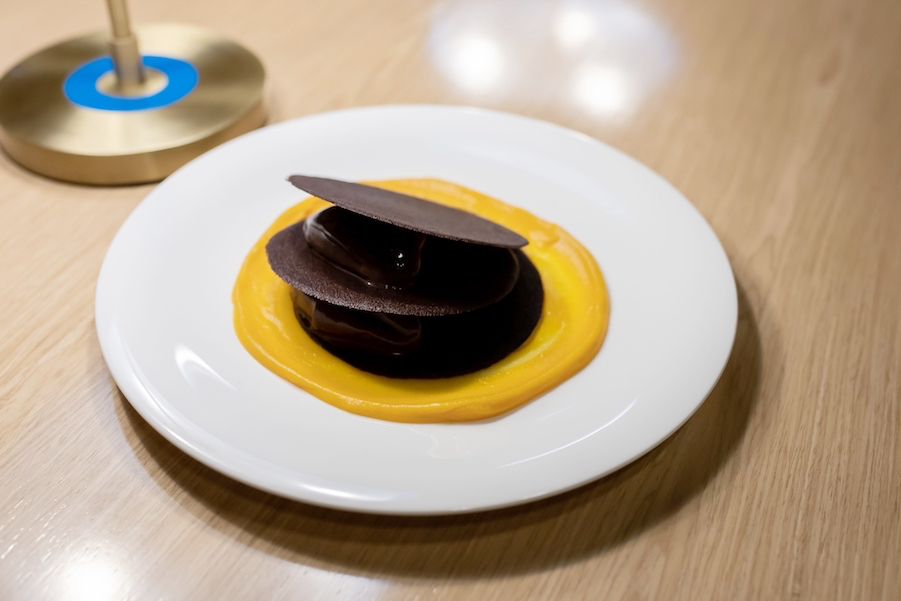 For more information about Gaysorn Urban Resort, browse their website for more details. For enquiries, call T: (+66) 02-253-3999, info@gaysornurbanresort.com.