This is the full transcript of this episode:
เรื่องของร้านปาท่องโก๋ภูเก็ต ถ. มหรรณพ กรุงเทพฯ สามารถอ่านได้ที่นี่ค่ะ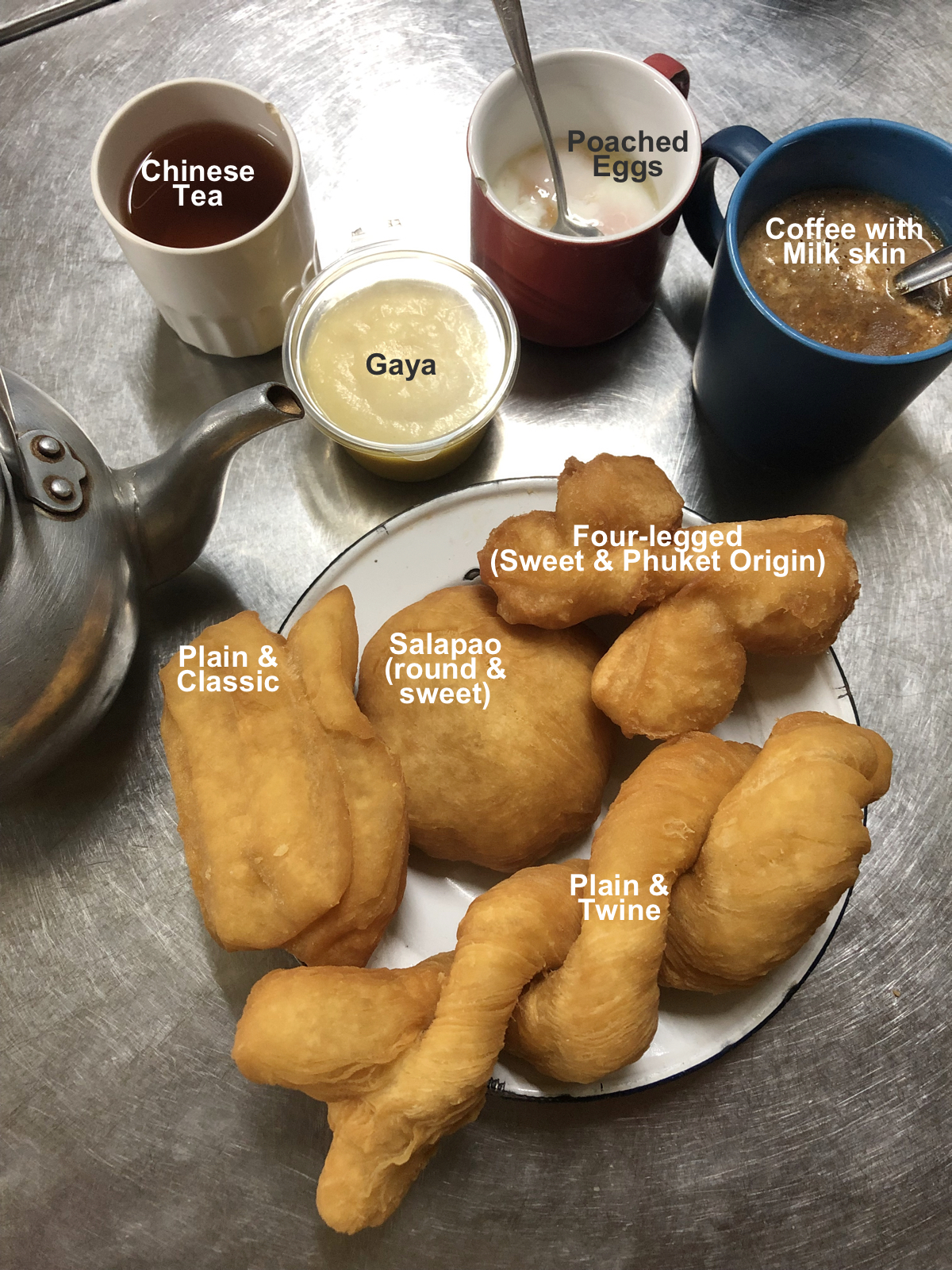 When I think about old-school delicacies, I usually think about the old-town Bangkok.
Monumental places, beautiful temples, and then also a lot of charming streets of residential areas.
It is here that good foods are always present.
In a world that the word 'artisan' has been overused and abused, it's great to find out that despite the time, a lot of shops here are still maintaining their principles. Some have been doing it this way for decades. All things are handmade, this is what I call real artisan, craftsmanship. Some – down to the very yeast.
Pa-tong-go -or Chinese dough – is an oldie staple in Bangkok. The deep-fried golden brown goodies are great with morning drinks. As simple as it looks, the secret is always in the details. Pa-tong-go is made from only a handful of ingredients, flour, salt, water and yeast. Like an artisanal bread maker, an artisanal pa-tong-go maker only uses his own fresh yeast. The yeast is made and taken care of overnight, before being assembled at the break of dawn for the morning kneading and deep-frying.
So there you have it, the delicacy of true artisanal food. Difficult to find these days, but still possible.
And as for this Patongo. They are hand-crafted, delicious, and best eaten by hand.
Cheers!
Thanks to Khun Chaipun (Noom) Limsakun, artisanal Pa-tong-go maker, Bangkok