There
(
⬇︎
ภาษาไทยด้านล่าง
⬇︎
)
are quite a few reasons you should stop by and eat beautifully at this old-time Sanguan Sri on Saturday. First, Sanguan Sri – a staple of Thai restaurant that has been around since 1970 – is much more relaxing, hence an excellent option for those who, like me, just cannot stand it's perpetual craziness during the weekdays. Also, Saturday is the day that it serves a very special dish that you would never find on any other day: the super delicious '
steamed sago with chicken dumplings' or sakoo sai gai สาคูไส้ไก่ in Thai.
This sago, and I humbly reckon, is the best version I had so far in my life :D.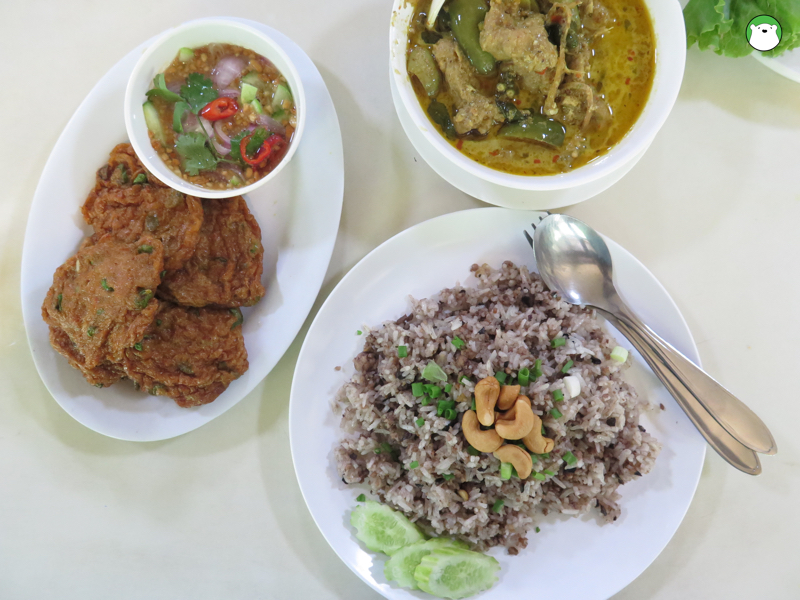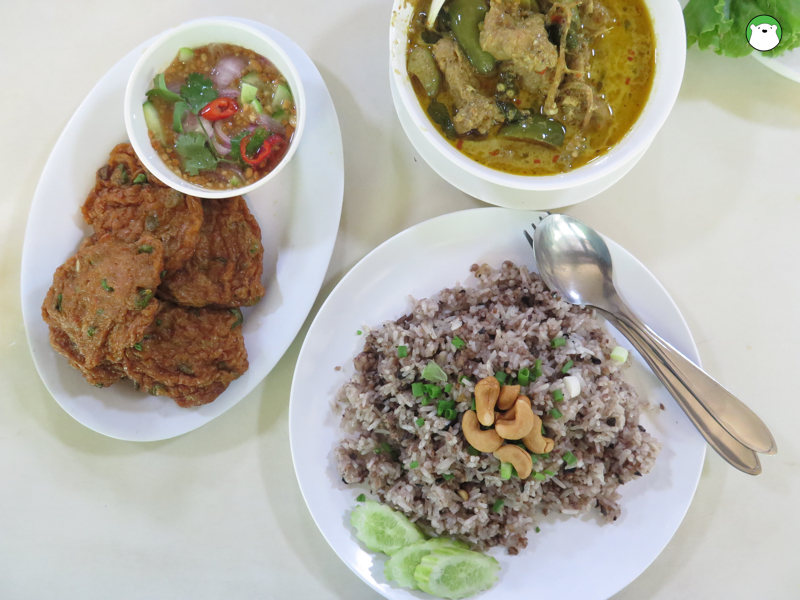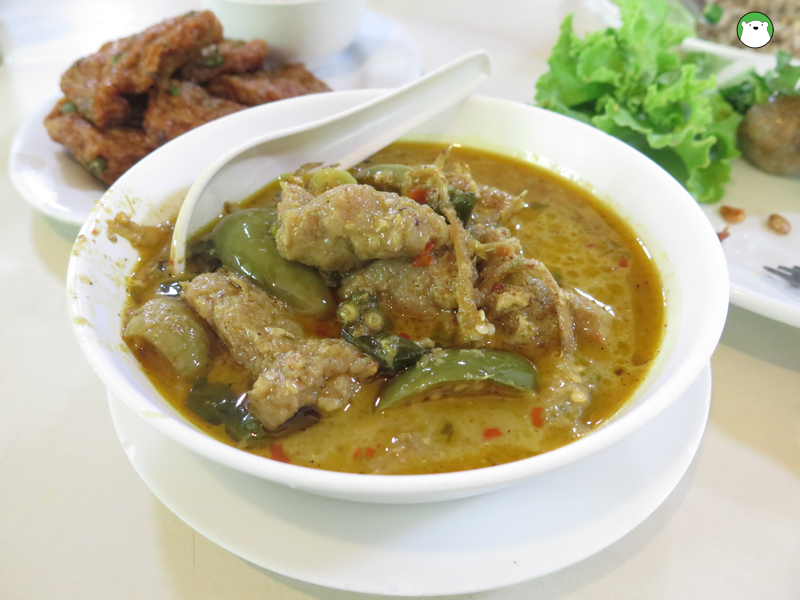 สำหรับดิฉัน ร้านสงวนศรี ที่เก่าแก่อยู่มานานเกือบ 50 ปี (ตั้งแต่พ.ศ. 2513) บนถนนวิทยุ ย่านธุรกิจชั้นในไฮโซ ของกรุงเทพฯ น่าจะเป็นร้านอาหารไทยที่ติดอันดับหนึ่งในร้านควรต้องได้มากินก่อนตาย เพราะนอกจากจะเก่าแก่แล้ว อาหารหลายอย่างของร้านนี้ยังอร่อยมากๆ หากินที่ไหนก็ไม่มีเหมือน เพราะคนทำก็ยังคือทีมเดิมตั้งแต่ก่อตั้งร้าน รวมถึงคุณป้าเล็ก ที่อยู่ร้านนี้มาตั้งแต่เปิด ตอนนั้นคุณป้าอายุประมาณ 17-18 ปีเท่านั้นเอง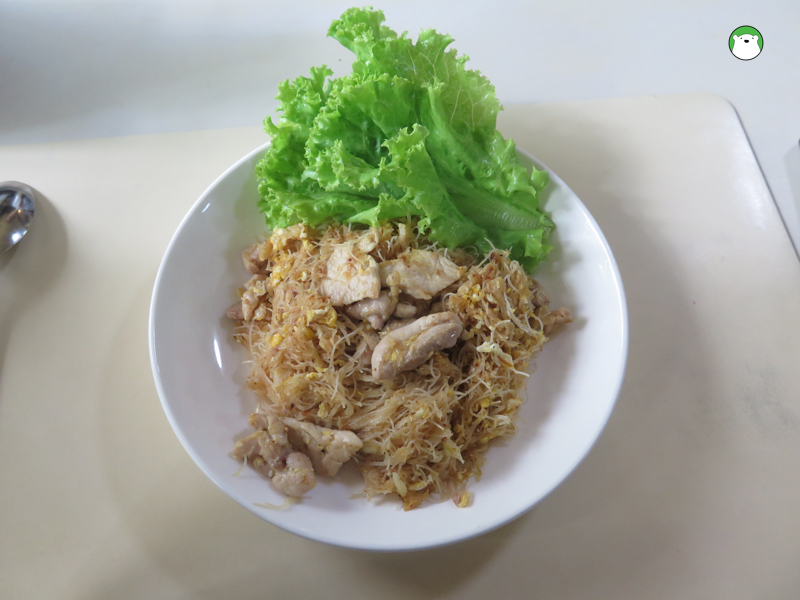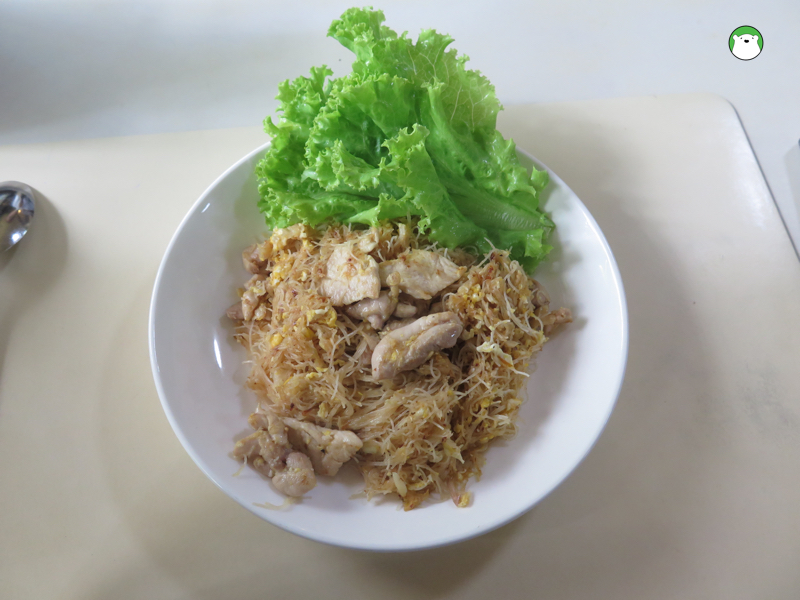 For those who haven't been to Sanguan Sri, there are a few things you might need to know. First, this place has been keeping its original appearances since its inception. And that means retro, if you will, not only for the general decoration, but also for the service and their crew. You will find the staff here with ages ranging from teens to those in their 60s. The aunty at the cashier is apparently the boss, but she is not the loudest. Once inside the restaurant, spot and secure a table, and then walk to the counter and grasp the menu + note paper + pen to write down your orders. Ask for your table number from the staff and write that down on your order paper, so that the food you want can be delivered correctly.
Sanguan Sri's menu is eclectic Thai. From one-dish meals to assorted savouries you can order and share over steamed rice. They also have their daily specials (pictured below) and I usually order from those. Usually, my staples would be kanom cheen (fermented rice vermicelli) with green fish ball curry, tod man and candied banana for dessert. But I also love their 'kanom cheen namprik' which is a rare type of thick sauce (with mixture of crunched peanut and shrimp and kaffir lime) called Namprik served with fresh and batter-fried veggies and toasted red chilies. So delicious. Sometimes there're special items on the extra menu, too. Such as the very delicious Thai Mee Krob pictured below in my IG.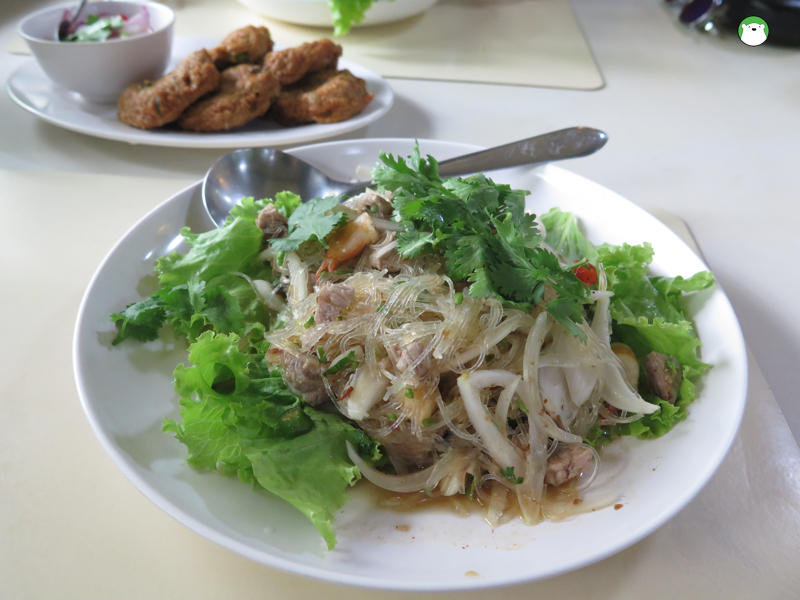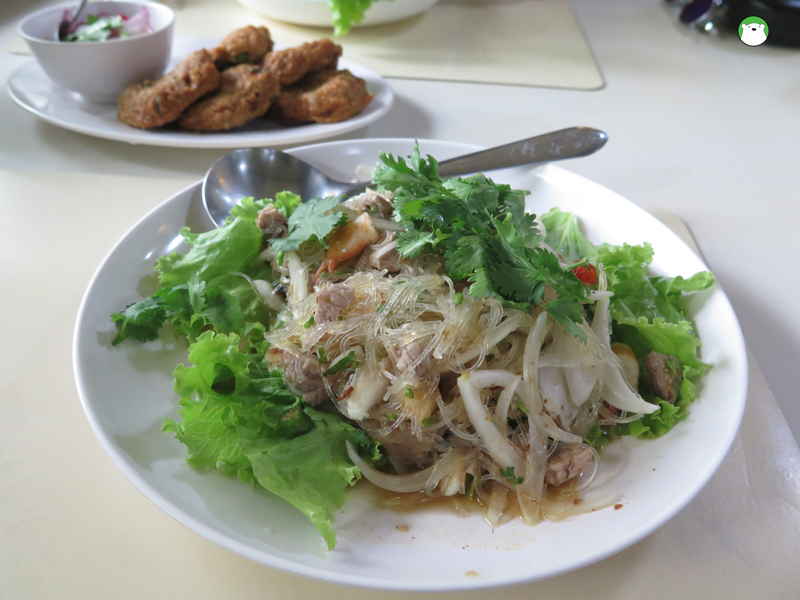 ร้านนี้หากมาวันธรรมดาในช่วงเที่ยง จะเห็นว่าคนแน่นมาก มายืนรอโต๊ะกันหน้าร้าน และแม้ว่าจะได้โต๊ะแล้ว ก็เป็นไปได้ว่าอาหารจะยังไม่มา ต้องรอไปเรื่อยๆ เป็นร้านที่ปวดหัวมากร้านหนึ่งเลย ทีนี้ก็เลยอยากแนะนำให้ไปวันเสาร์ วันที่ร้านนี้คนน้อยลงหน่อย ได้กินอาหารอร่อยๆ ที่ชอบแบบสบายๆ กันบ้าง และที่สำคัญมากเลยคือทุกวันเสาร์ เท่านั้น เค้าจะมี สาคูไส้ไก่ ที่อร่อยมากๆๆๆ กินแล้วต้องสั่งกลับบ้าน เพราะดีงามมาก สาคูนุ่ม ไส้หอมอร่อย รสชาติกำลังดี มีเนื้อไก่จริงๆ อยู่ในนั้น จะบอกว่าหากมาไกล ควรสั่งจองนะคะ เพราะบางทีก็หมดเหมือนกัน แม้ว่าจะไปเร็วก่อนเที่ยงก็ตาม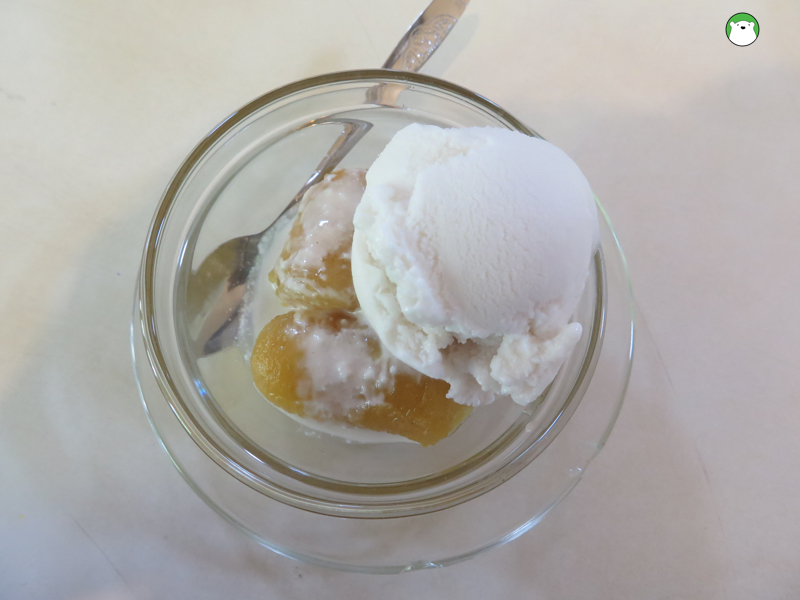 สำหรับคนที่ไม่เคยมาร้านนี้ หนึ่งเมื่อได้โต๊ะแล้ว ให้เดินไปที่เคาน์เตอร์เพื่อหยิบเมนูและกระดาษมาจดอาหารเอง พนักงานร้านนี้ประกอบด้วยคุณป้าเล็กและคุณป้าคุณน้าอื่นๆ อีกหลายท่านที่อยู่กันมานานนม ตอนนี้มีลูกหลานมาช่วยบ้าง ทำให้การบริการสะดวกขึ้นหน่อยนึง จดอาหารเสร็จให้ถามเบอร์โต๊ะที่เรานั่งแล้วยื่นกระดาษให้เค้าได้เลย น้ำชาจะมาเสิร์ฟเอง หรือหากอยากกินน้ำอย่างอื่น แนะนำน้ำมะพร้าวปั่นค่ะ อร่อยมาก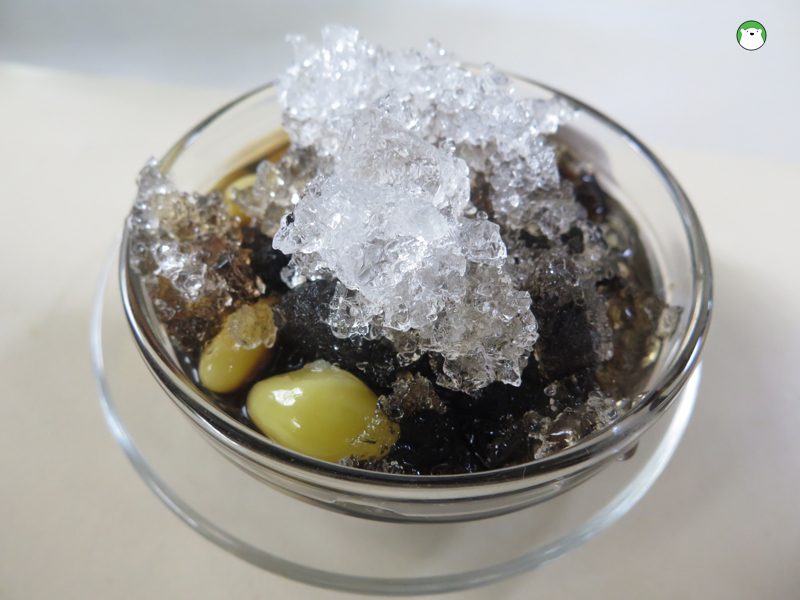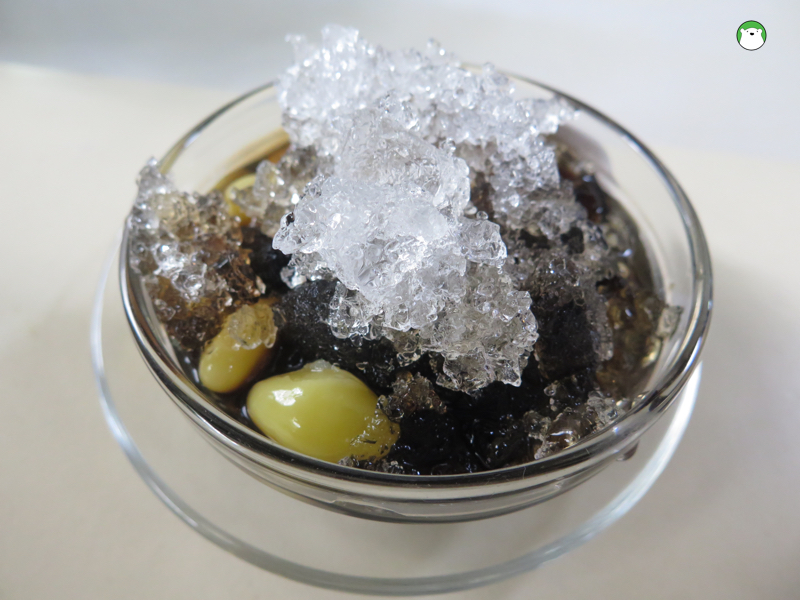 อาหารที่สงวนศรี ก็เป็นอาหารไทยที่เราคุ้นเคย มีทั้งเมนูอาหารจานเดียวและกับข้าวที่สามารถสั่งมาแชร์กันได้ ดิฉันชอบที่จะสั่งตามเมนูพิเศษประจำวัน เพราะทุกอย่างอร่อยดี โดยเฉพาะหมี่กะทิ ที่ไม่ใส่สี ดังนั้นเลยออกเป็นสีน้ำตาลอ่อนๆ จากเครื่องปรุงเท่านั้น ที่ชอบมากต้องสั่งตลอดก็คือ แกงเขียวหวานลูกชิ้นปลากราย ที่เข้มข้นถึงใจมาก ทอดมัน ข้าวผัดหนำเลี๊ยบ ยำวุ้นเส้น และขนมจีนน้ำพริก
วันก่อนที่เพิ่งไปคุณป้าเล็กโฆษณาหมี่กรอบไทย ที่เราได้ซื้อมากินที่บ้าน ชุดละ 100 บาท อร่อยมากที่สุด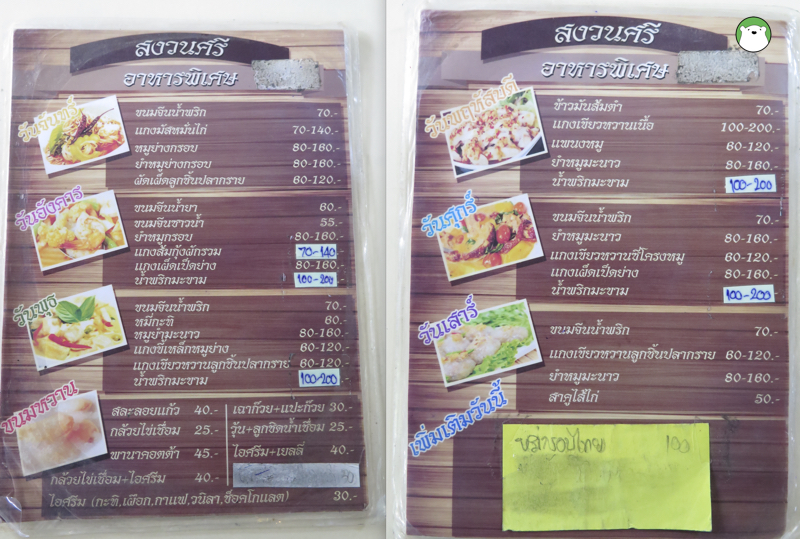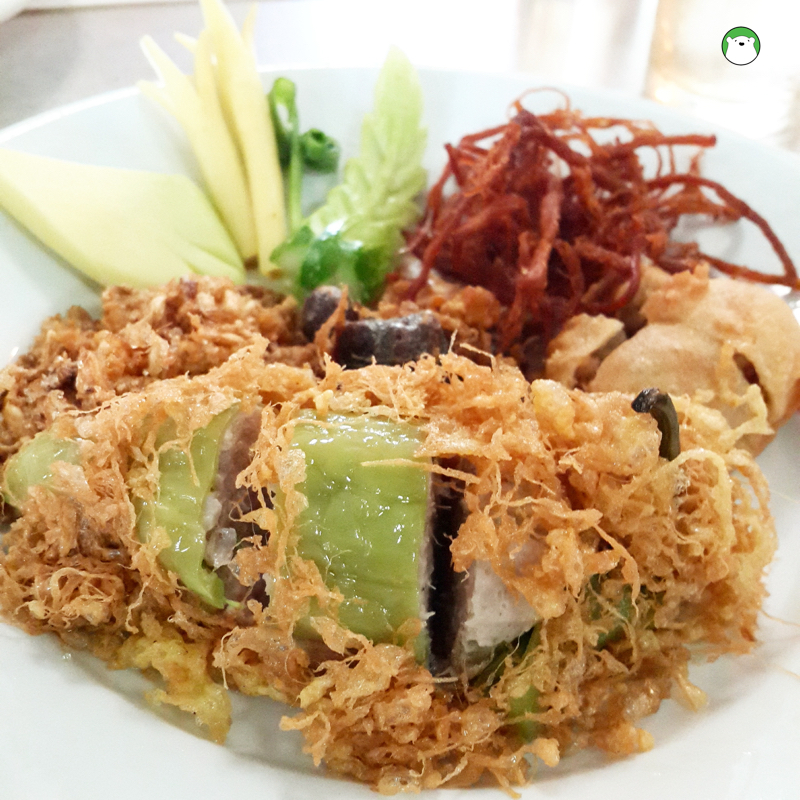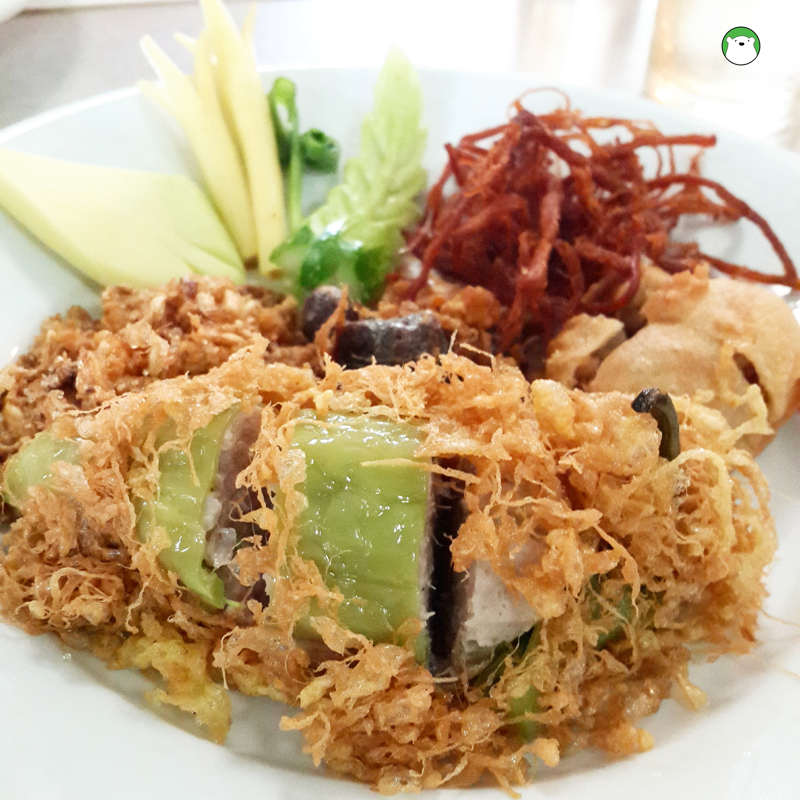 สำหรับคนที่เป็นแฟนข้าวแช่สงวนศรี ปีนี้เค้าจะเริ่มขายวันที่ 2 มีนาคม 2561 เป็นต้นไป คุณป้าเล็กบอกว่าทำเองทุกอย่าง และ "ทุกอย่างเรื่องมากลำบากทั้งนั้น" ในภาพคือชุดที่ไปกินปีก่อน อร่อยมากมาย เครื่องครบและให้เยอะมาก พริกหยวดสอดไส้ ดูไข่หรุ่มสิคะสวยงามมาก ปลาแห้งอร่อยสุด และลูกกะปิคือดีที่สุด สรุปคือ ชอบทุกอย่างๆๆ และให้ปริมาณเยอะมากด้วย ข้าวด้านล่างนี่ให้เติมได้และถือว่าเป็นซิกเนเจอร์ เพราะให้น้ำแข็งหลอดก้อนโตแบบนี้ไม่มีใครเค้าทำ แต่ข้าวคือนุ่มกำลังดี น้ำหอมๆ กินอร่อยชื่นใจมากมาย ชอบจริงๆ ค่ะ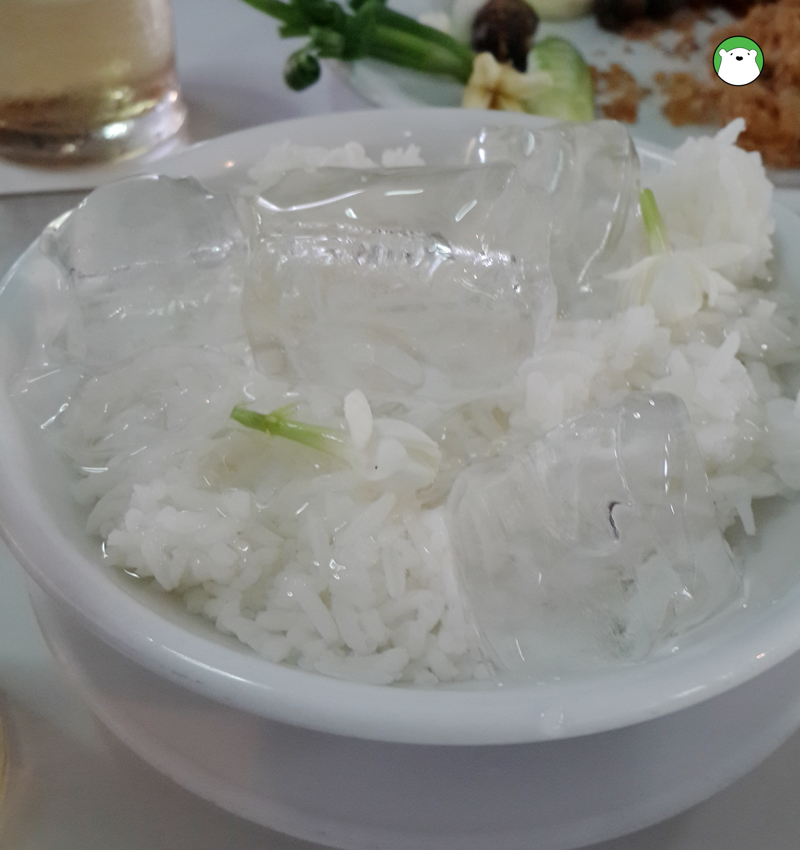 Above is Sanguan Sri's famous Thai Summer Rice or Khao Chae which is available this year on March 2 onwards until the rains (perhaps late May). Everything is still homemade by the crew, very delicious and I love it very much. It doesn't hurt to call and reserve in advance if you come from far far away. P.S. Thai summer rice is considered a gourmet treat for everything you see on the plate requires a lot of time and care in their preparations. Typical savouries in a Khao Chae meal include minced pork stuffed green pepper steamed and draped with delicate hand-sprinkled egg blanket, flavoured shrimp paste balls that are lightly battered with egg and deep-fried, hand-shredded salted pork or beef, dried fish, fish-stuffed and battered-fried shallot and fresh green mango, fingerroot, cucumber and spring onion. All to be eaten with steamed and polished rice served in cool jasmine-perfumed bath of water. This is a heat-fighting Thai food and I would recommend you try it if you have a chance.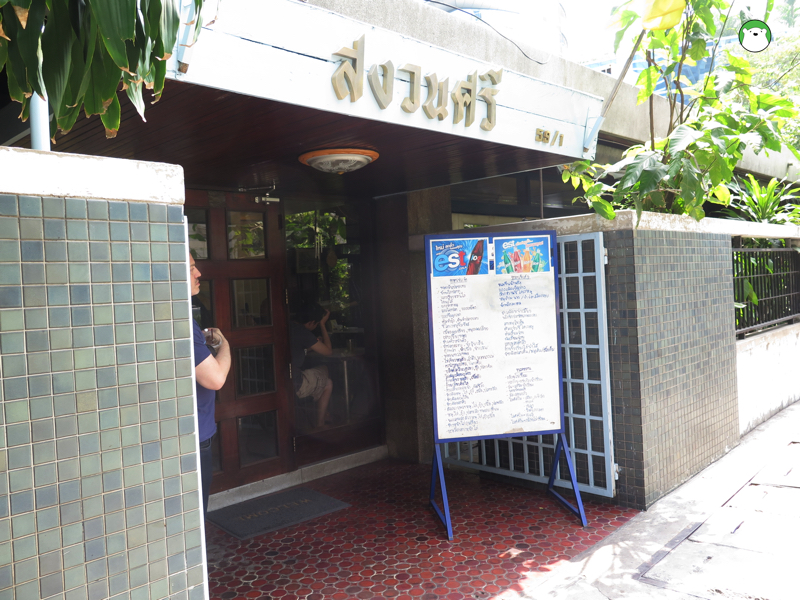 Sanguan Sri, 59/1 Wireless Road (walkable from BTS Ploenchit). Open Mondays – Saturdays: 10.00 – 15.00. T: 02 251 9378
---