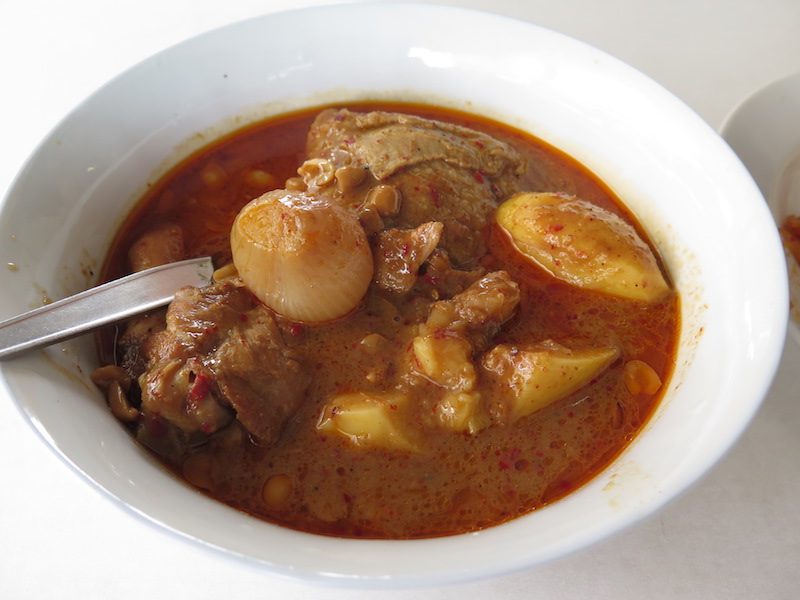 I mean, as we all know, durian by itself is already something. But in Chantaburi, they are again ahead of the curb. Instead of just showcasing their abundunce 'king of fruits' in fresh forms, they also make a curry out of it. This place, Chantorn Potchana ร้านจันทร โภชนา, is where we ate quite a bit during our durian-searching trip to the province last month. Among their popular items is this luscious chicken massaman curry – a curry Thais adopted from Muslim with whole baby onions and potatoes. In this case, young durian, I suppose, was used instead of the potatoes. Its taste was so mild, its texture so potato-like we could hardly tell we were munching on durian. A good thing to try while in Chantaburi along with other dishes portrayed here.
Apart from the durian chicken massaman, Chantorn Potchana is also a place you can try mangosteen in savoury salad with the sweet fruit paired with pulverised dried shrimps and sweet pork. Delicious. 
เดือนก่อนไปจันทบุรีมา ช่วงต้นฤดูฝนอากาศดีมาก สองข้างทางเขียวชอุ่ม (ผิดกันมากกับตอนไปภาคเหนือที่แห้งแล้งสุดๆ) มิชชั่นของเราคือไปกินทุเรียน อย่างที่ได้ลงไปแล้วเมื่อคราวก่อน และร้านอาหาร (ร้านหนึ่ง) ที่ขึ้นชื่อมากๆ ของจังหวัดก็คือจันทรโภชนาที่ใกล้กับโรงแรมเกษมศานติ์ในตัวเมืองเลย ร้านนี้มีอาหารอร่อยๆ มากมาย เป็นที่รู้กัน แต่ที่ไม่เคยกินเลยและอยากจะลองก็คือ มัสมั่นทุเรียน ซึ่งก็คือมัสมั่นไก่ที่ใส่ทุเรียนอ่อนแทนมันฝรั่ง ที่คิดว่าต้องเป็นทุเรียนอ่อนก็เพราะว่า หนึ่ง กินไปไม่มีรสหรือกลิ่นของทุเรียนเลยยยย และเนื้อก็เหมือนมันฝรั่งมากๆ แต่นุ่มกว่า แต่กินแล้วรู้สึกตัวร้อนๆ เหมือนเวลากินทุเรียนจริงๆ มัสมั่นจานนี้ใหญ่มาก ควรแบ่งกันหลายคนหน่อยนะคะ และอร่อยมาก เป็นอีกจานที่ทำให้เราต้องไปเที่ยวจันทบุรีค่ะ
แต่นอกจากทุเรียน ร้านนี้ยังนำมังคุดมาทำยำแบบคาว คือใช้เนื้อมังคุด มาผสมกับกุ้งแห้งป่น หมูหวาน และน้ำยำ มีหอมแดง พริกขี้หนู อร่อยมากอีกเช่นกัน
Chantorn Potchana has two branches. They are open daily from 10.00 – 21.00. Click on the name for more details.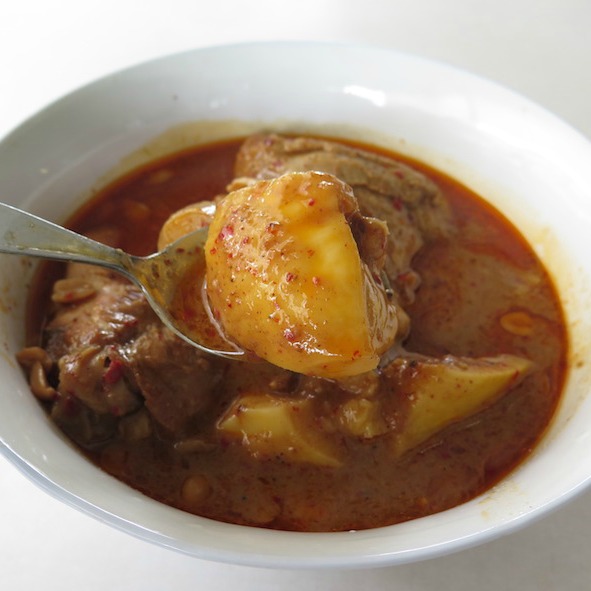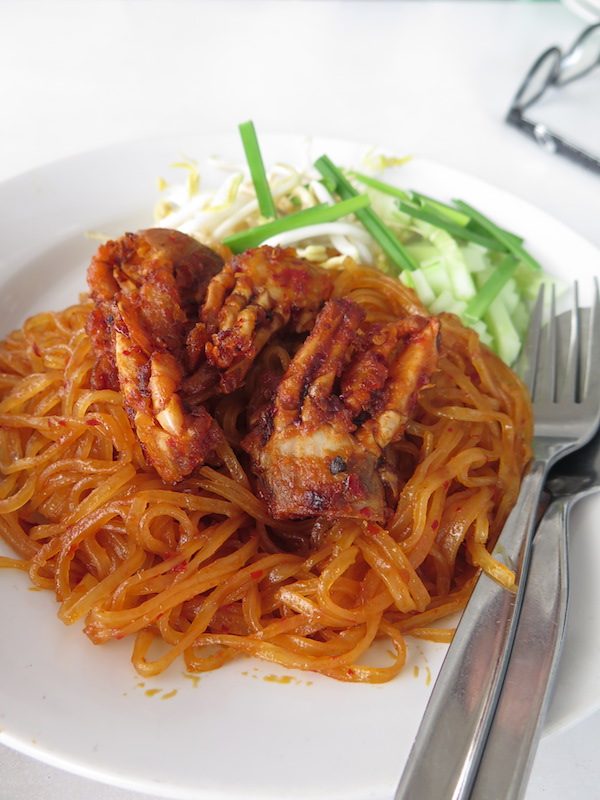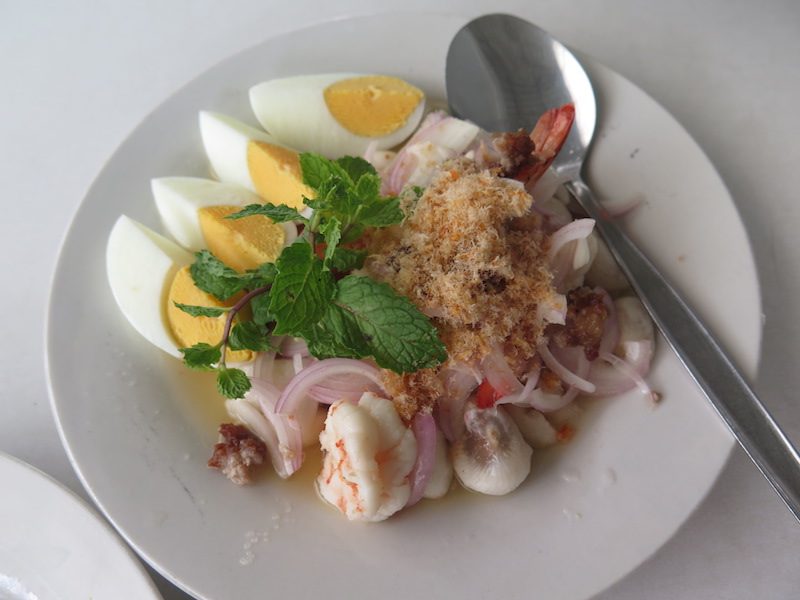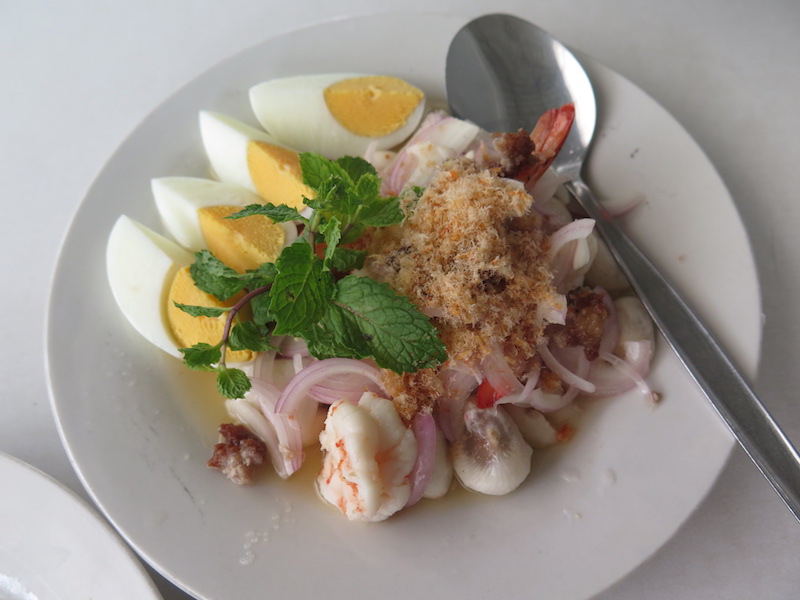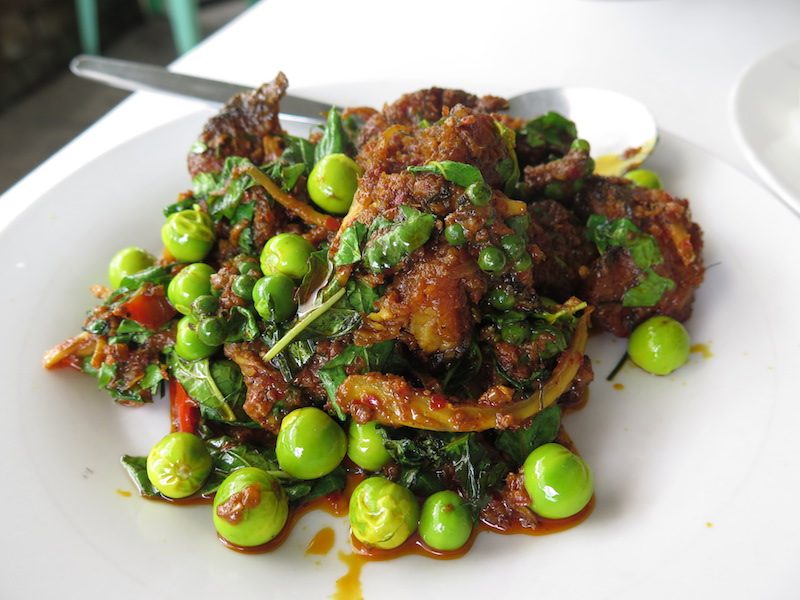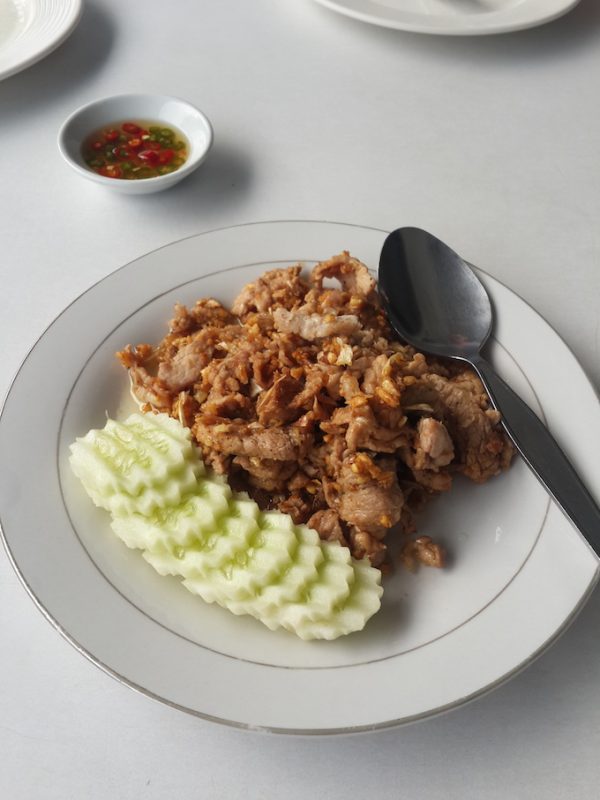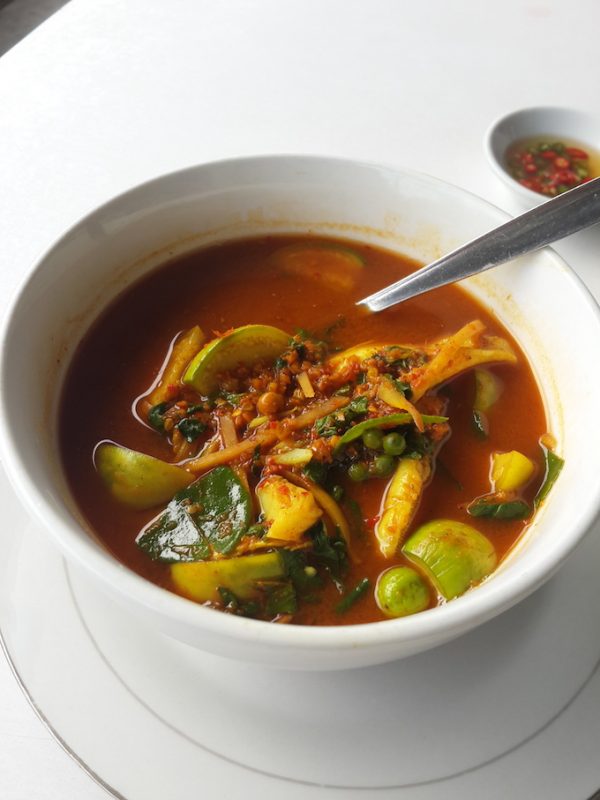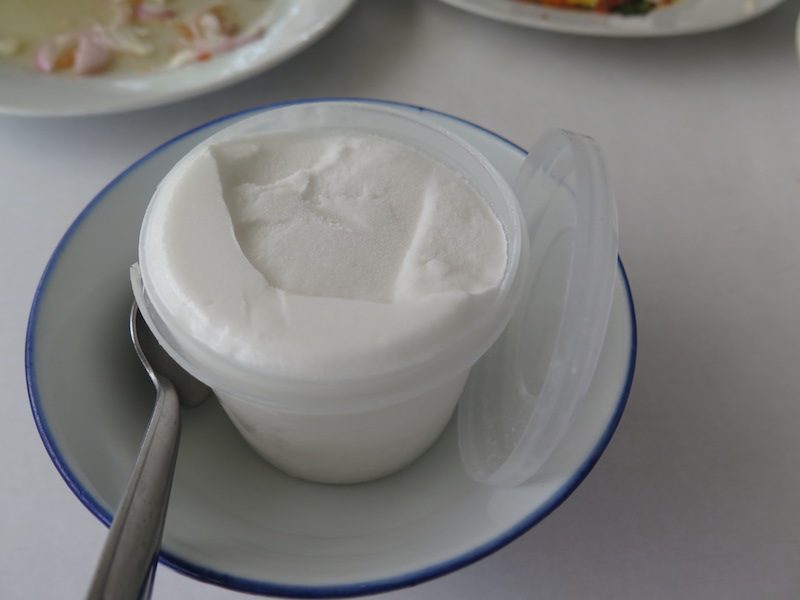 ---
เรื่องและภาพมีการสงวนลิขสิทธิ์ | words and images are copyrighted.